The Best Self Tanners For Your Face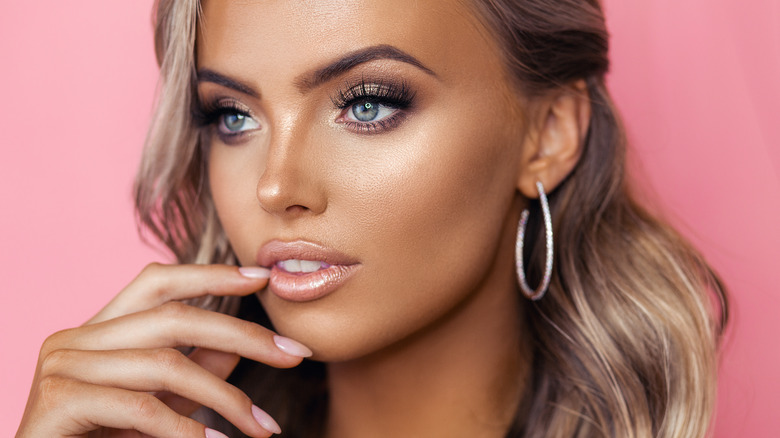 Galina Deinega/Shutterstock
We may receive a commission on purchases made from links.
If you want to achieve a naturally bronzed glow, but don't want to risk exposing yourself to the dangers of tanning beds or spending too much time out in the sun's harmful UV rays, then a trusty self-tanner is the way to go. But, as many of us are unfortunately aware, a lot of self-tanners can cause an unsightly orange tint (think Ross on that one episode of "Friends"), so it's important to find the best one for you. 
However, while there are many self-tanners out there that work great for the body, it can be more difficult to find one that works for your face as well. Since the skin on your face is a precious area and it's the first thing that most people look at, you'll want to be extra cautious. "Tanners for the face are best in a gradual build formula — this way you can apply once or on consecutive days to build to your desired shade," Jill McLean, owner of a tanning salon in Northern Ireland, told Shape. It can also be a challenge to find the right shade for you or a product that matches your skin type. 
Supergoop and Sephora Collection deliver a glowy tan to your face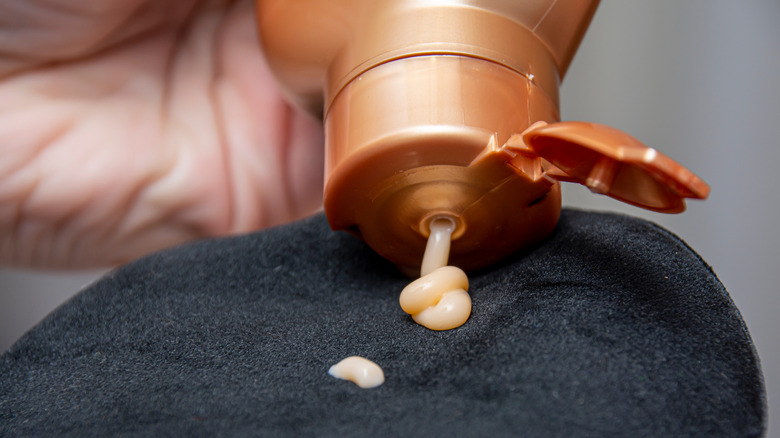 GaViAl/Shutterstock
The holy grail of all sunscreen brands, Supergoop's Healthy Glow Sunless Tan ($38) self-tanner with SPF 40, also works as a sunscreen. This product is ideal for your face because it accommodates sensitive skin, and it also comes with moisturizing ingredients like Vitamins E and B5 (via Shape). It works as a lightweight spray for a natural, buildable finish. The best part? You get instant gratification, as the results show up in only two to four hours (via Southern Living). 
The Sephora Collection Gradual Self Tanning Face Gel ($17) works a bit differently than most self-tanners because the color builds slowly (but naturally) to get the results you want after a few applications. With 95% natural ingredients, it uses color additive DHA for that sunkissed glow and rose floral water to soothe the skin. Overall, this product leaves a smooth-looking tan that spreads out evenly along the face (via Shape).
To apply these tanners, exfoliate your face first, make sure you're using a moderate amount of product, and double-check commonly missed spots like under the eyes, the eyelids, and the front and back of the ears. Then, wait six to eight hours before washing your face.