Pastor Cal Reveals How He Ended Up On Married At First Sight - Exclusive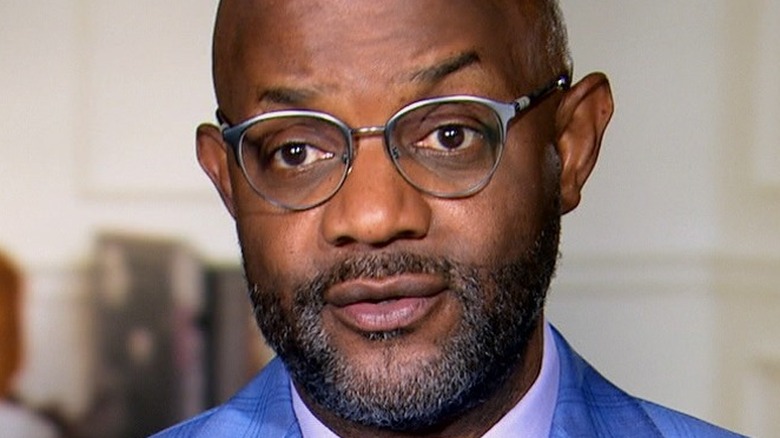 LaJoy Photography + Kinetic Content
What makes Lifetime's hit show "Married at First Sight" so fascinating is its premise: Even marriages between people who've known each other for years regularly crash and burn, so what are the odds of strangers making it work? And what kind of people would be brave or crazy enough to try? For many of us, the sheer improbability of it all is what keeps us watching — who's going to buck the odds and find true love?
The couples on "MAFS" do have one major force working in their favor, though: the team of three expert matchmakers responsible for pairing them up and coaching them through their early days together. For several seasons, one of these experts has been Pastor Calvin Roberson, an ordained minister and marriage counselor with 20 years of professional experience helping couples build healthy relationships. But while he'd heard about "MAFS," he had no plans or aspirations to be on the show. In this exclusive interview, Pastor Cal shares how he came to join the matchmaking team at "Married at First Sight"— and why he agreed to sign on.
Married at First Sight reached out to Pastor Cal — but not to be on the show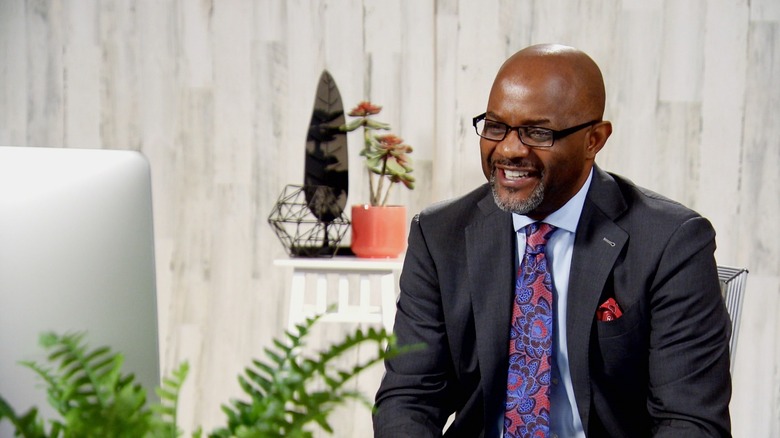 LaJoy Photography + Kinetic Content
Pastor Cal and his wife, Wendy, had built a successful, high-profile counseling practice together, and he shared that this is what initially caught the attention of the "MAFS" team. "My wife and I have been counseling for a number of years, and doing marriage conferences, as well as individual counseling and couples," he said. "And we had a good online presence. And actually, we were contacted by a casting agency that worked with the production company of Married at First Sight, asking us to find them a couple who wanted on the show." In short, they were asking for his services as a headhunter, not a cast member.
And it was the couple he referred to the casting agency that sold them on putting Pastor Cal on the show. "Well, the couple constantly talked about the counsel that we had given them," Pastor Cal recalled. "And so the production company said, 'We need to talk to these people who you've been talking about.'" With the couple's consent, he let the casting team film and review one of their counseling sessions. "After that, they said, 'we want to work with you guys,'" Pastor Cal said. And the rest is history.
Here's why Pastor Cal agreed to appear on MAFS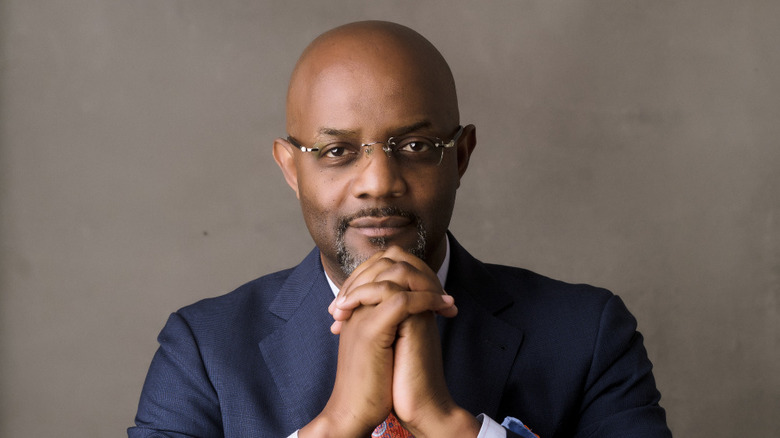 LaJoy Photography + Kinetic Content
Pastor Cal takes marriage seriously, so he didn't sign on until he was sure he and the "Married at First Sight" team shared the same values and wanted the same things for the participating couples. "As I researched and looked at it and talked to the CEO of the production company or what have you, I found out that they really believe in marriage," he said. "This is not about drama. They don't create drama. They don't create situations just for TV."
He liked the good intentions underlying the show and its format. "They actually believe in marriage and they try to find people to be happy. And I've found that's been consistent in the 10, 11 seasons that I've been on," he said. "If this was the kind of show that was just very sensational and creating drama for the sake of drama, then I wouldn't be involved. But they actually believe in marriage and that's what drew me to it."
New episodes of "Married at First Sight" premiere on Wednesdays at 8 p.m. ET on Lifetime. "Marriage Ain't for Punks" is available wherever books are sold.