The Best Red Wines For Beginners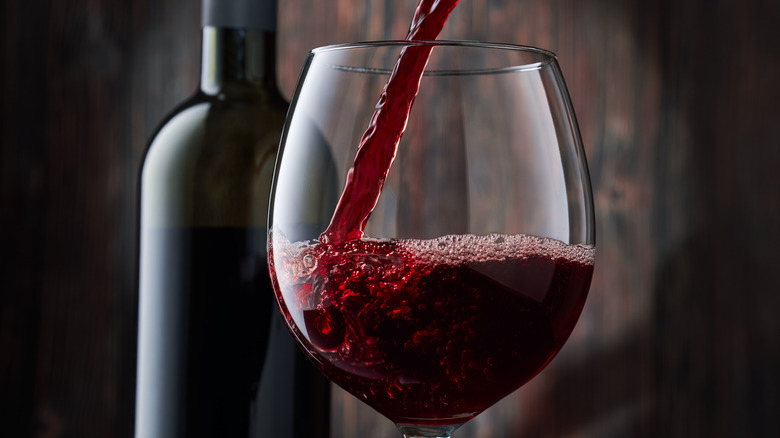 Alexander Kuzmin/Shutterstock
There's no doubt that drinking a glass of red wine can be a great way to relax after a long day. While red wine can make you feel classy, you don't need to be an experienced wine enthusiast in order to properly enjoy it. Not only is red wine reportedly healthier than white, due to its higher level of antioxidants that assist with heart health, it's also ideal if you're looking for a robust taste as well.
While some people travel all around the world to taste various red wines, others would rather simply pick up a bottle at their nearest grocery store. Either way, there's a wide selection of red wines to choose from, and the options may get a little overwhelming for someone who doesn't know where to start. Luckily, there are plenty of easy ways to find what kind you like; just be sure to enjoy your selection in moderation!
Merlot and pinot noir will introduce you to the world of red wine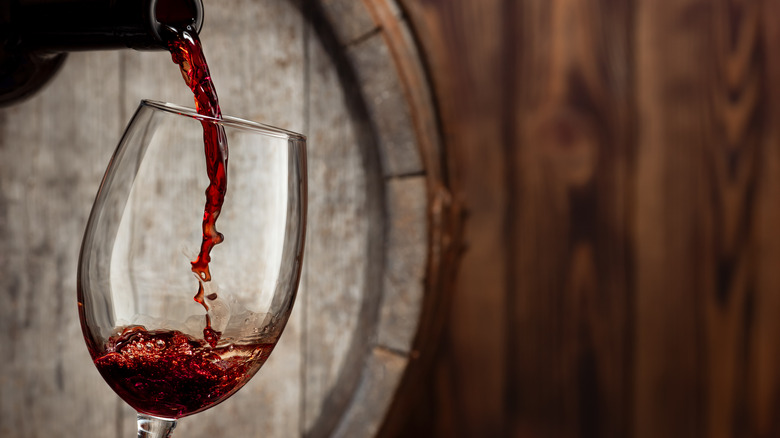 Alter-ego/Shutterstock
CK Mondavi is one of the most respected names in the wine industry, according to Liqour.com. This brand's merlot costs a reasonable $6.29 and is manufactured in Napa Valley, California — one of the world's most famous regions for wine tasting. Merlot is typically considered a dry-to-medium-flavored option and has a full-bodied taste (via Wine Enthusiast). This particular selection comes with notes of plum, cocoa, blackberry, and oak for a silky smooth finish.
If you're looking for something on the lighter and more acidic spectrum of red wines, pinot noir is a great place to start. These wines are produced in cooler climates and tend to have a more delicate taste, while options produced in warmer climates tend to be fuller (via Wine Enthusiast). The Laetitia Estate Pinot Noir ($19.99) comes with notes of cherry, raspberry, and sandalwood, leaving that crisp and smoky finish that characterizes pinot noirs (via Liquor.com).
Malbec, cabernet, and zinfandel can satisfy your red wine needs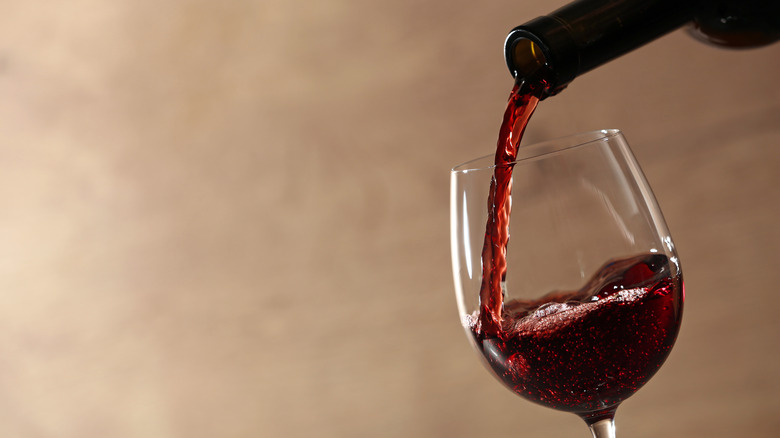 New Africa/Shutterstock
Malbecs are rich, fruity red wines that are often on the drier side. Although they were originally crafted in France, Liquor.com reports that the highest quality malbecs now come from Argentina. They recommend the Clos de Los Siete, ($16.99), which was manufactured by Michel Rolland, an internationally recognized winemaker. This particular selection comes with notes of vanilla, chocolate, plum, and cherry for a spicy taste.
For the driest of the dry, cabernet sauvignons have a bold and thick taste. These wines pair perfectly with red meats such as steaks or burgers (via Matching Food and Wine). The Avalon Lodi selection is sustainably produced in California with notes of red berry, oak, and vanilla for a silky and rich finish (via Liquor.com). And, at under $10, you can feel luxurious without draining your wallet.
Zinfandel wines come with a higher alcohol percentage — typically above 15% — leaving them with a spicy aftertaste that might make your throat tingle (via Bright Cellars). The Ridge Paso Robles Zinfandel ($29.99) comes from winemaker Paul Draper, who is known for popularizing zinfandels in California (via Liquor.com). This particular selection comes with fruity notes of blueberry, black cherry, and blackberry.
Choosing a red wine doesn't have to be overwhelming; just experiment with low-cost options to find which taste is best for you.