Is Oprah Really Taking This Royal Couple As Her Dates To The Emmys?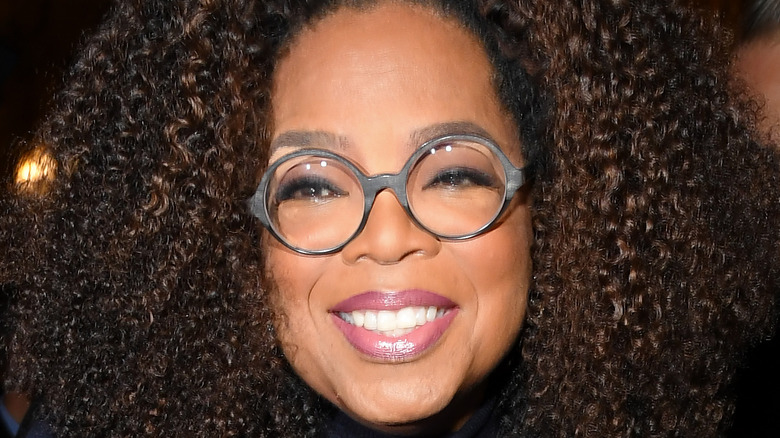 Pascal Le Segretain/Getty Images
Oprah Winfrey is one of the most powerful people in the world. The media mogul has garnered fans with her journalism skills and her former talk show. She's won a plethora of awards and is even the first African-American woman to own her own production company, per National Women's Hall of Fame. She starred on television and in movies, as well as conducted some of the most-watched interviews of all time. One of her more recent interviews with Prince Harry and Meghan Markle made waves after the royals dropped multiple bombshells while speaking with the famed reporter (via Town & Country).
Oprah's friendship with Meghan and Harry goes back to their wedding day in 2018. Oprah was one of the most famous guests at the nuptials. Later, she described the ceremony as a "cultural moment" while speaking to Entertainment Tonight. "You could not be there or watching on television ... and not feel that there was a shift that just happened in the middle of it," she said. Oprah even publicly supported the Duke and Duchess of Sussex when they announced their exit from the royal family in early 2020. "I care about them both and support whatever decisions they make for their family," she told NBC (via E! News).
It seems that Oprah has a close relationship with both Harry and Meghan, which is why the couple felt comfortable with her being the person to conduct their big interview. The television special was so acclaimed that it has now been nominated for an Emmy.
Will Oprah bring Meghan and Harry to the Emmy Awards?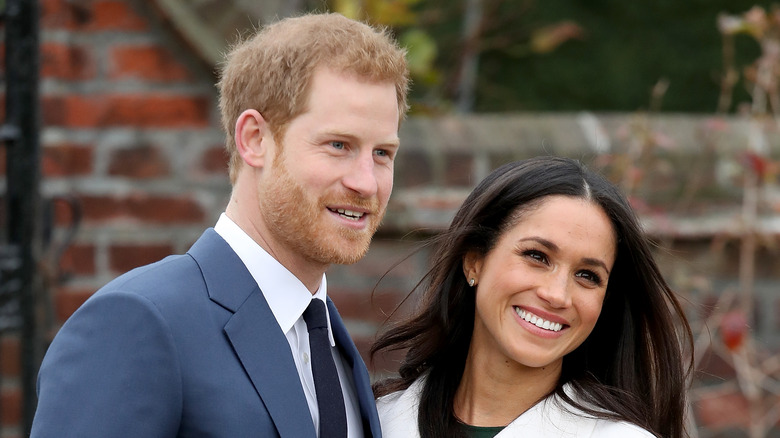 Chris Jackson/Getty Images
Marie Claire reported that Oprah is no stranger to the Emmy Awards, as she's taken home 19 of the honors over the years. Although she's attended the ceremony many times, this year could be very different. Oprah is currently nominated for the award for Outstanding Hosted Nonfiction Series or Special because of her tell-all interview with Prince Harry and Meghan Markle back in March, and the journalist is reportedly considering bringing the Duke and Duchess of Sussex as her dates to the ceremony.
Sadly, because of the COVID-19 pandemic, there are a limited number of guests who can attend the awards show this year. This means that Oprah is only going to receive four tickets and she'll have to choose between bringing Meghan and Harry with her, or allowing other members of production who worked on the interview to come along.
Currently, it's unclear whether or not Harry and Meghan would even want to attend the ceremony alongside Oprah. However, it seems that fans will have to wait until the awards show airs on September 19, 2021 to see if Oprah shows up with the members of the royal family as she readies herself to find out if she'll be taking home the 20th Emmy Award of her impressive career. Of course, many fans would love to see Meghan and Harry at the show and are hoping that they will attend the big night.