How To Shop All Of Reese Witherspoon's Book Club Picks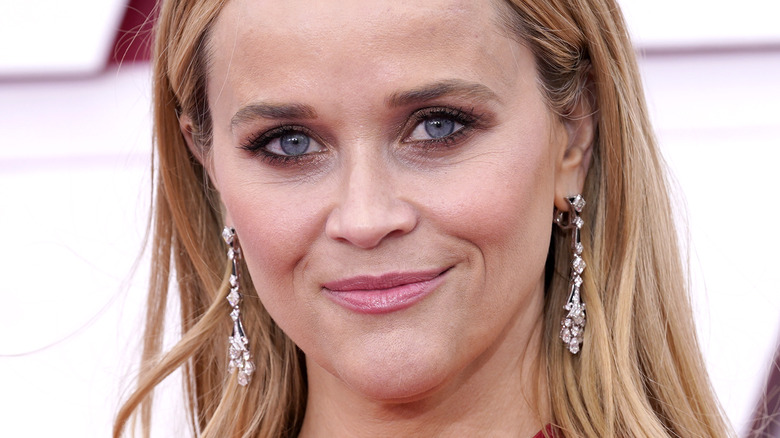 Pool/Getty Images
We may receive a commission on purchases made from links.
Reese Witherspoon is a critically acclaimed actress and producer, plus she established her own media company in the early 2000s that has grown into the famed Hello Sunshine productions (via Deadline). As if that wasn't impressive enough, Witherspoon created Reese's Book Club in 2017 and has been inspiring readers across the country ever since.
According to the New York Post, "Each month, Witherspoon selects a female-protagonist-centered read for her audience on the first Tuesday of the month." Fans can follow along on the club's Instagram account where Witherspoon posts updates about her reading progress along with giveaways, reading prompts, and aesthetically pleasing pictures of books. Witherspoon also posts commentary from the authors themselves which makes for a complete reading experience — fulfilling every book lover's dream.
If you've already tackled the best books of 2021 and want to get involved with Reese's Book Club to figure out what to read next, we've got you covered. Here's how you can shop all of the book club's picks to date.
Shop Reese Witherspoon's book club picks in digital format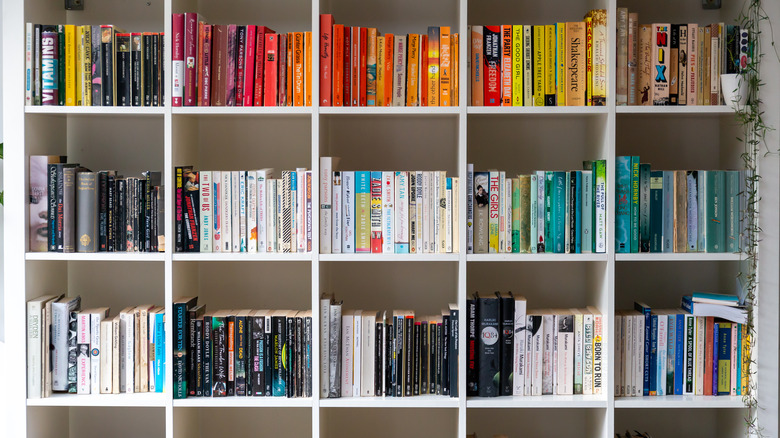 Magic Bones/Shutterstock
Readers are often divided on the digital front — some people swear by their ebooks and audiobooks, while others prefer the standard reading experience from picking up a physical book. Regardless of where you stand on the topic, you can shop all of Reese Witherspoon's book club picks with relative ease. So far, Reese's Book Club has amassed 59 titles and counting, so we're providing a condensed overview of where you can pick up both the digital and physical copies of these books.
For a complete breakdown of each selection spanning from 2017 to the present, Oprah Daily has put together a helpful slideshow of every title Witherspoon has covered. Browse the various novels and see what piques your interest, then determine whether you want to purchase an ebook, audiobook, or a physical copy.
Audible is an option if you'd like to buy the audiobook version of any of Witherspoon's book club selections from her first choice, "Eleanor Oliphant Is Completely Fine" by Gail Honeyman to her most recent pick, "We Were Never Here" by Andrea Bartz. Similarly, the Kindle app provides an immense selection of ebooks for you to choose from and it's compatible with iOS, Android, Mac, and PC. Kobo Books, Libby, and Scribd are other popular options for ebook purchases.
Buy Reese's book club picks in paperback or hardcover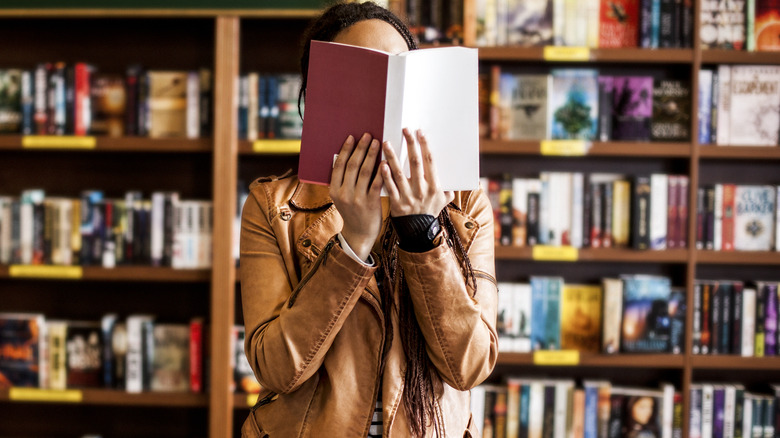 LStock Studio/Shutterstock
If you're the type of reader who prefers to hold the book in your hands, you'll want to pick up as many paperback and hardcover copies of Reese Witherspoon's picks as you can. One of the easiest ways to achieve this is to request the titles from your local library. This works extremely well if you're a voracious reader on a budget; this way, you don't have to pay for every title and you can still keep up with the book club every month.
In addition to grabbing the books from your library, numerous online retailers offer Witherspoon's selected titles complete with an adorable sticker on the cover advertising the book club itself. Barnes & Noble is one of the biggest book retailers in the country, along with Amazon and Books-A-Million, to name a few. Search the database for each website to determine whether they have a copy of the book in stock before you make your way to the store or arrange for delivery.
For those who live near a local bookstore, contact the store directly and ask if they have your desired title available or if they're able to order a copy for you to pick up. This is a great way to support small businesses, especially if you plan to keep up with Reese's Book Club throughout the year!