Why Caitlyn Jenner Wants Her Kids To Stay Out Of Her Political Campaign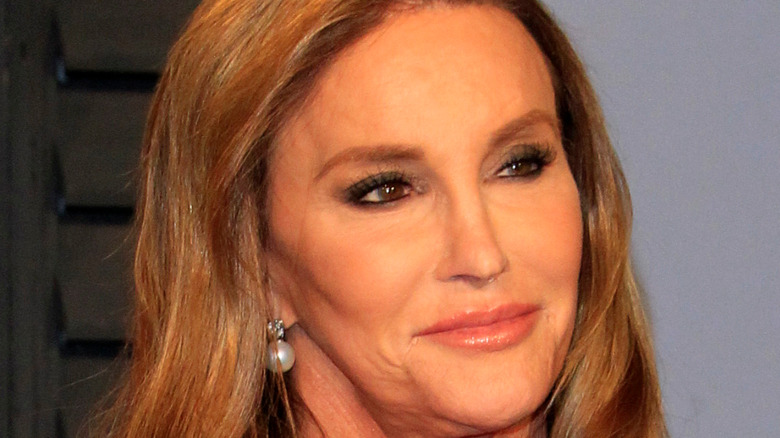 Kathy Hutchins/Shutterstock
Caitlyn Jenner shocked many people when she decided to run in the California gubernatorial race, announcing it, officially, on Twitter. The April 23rd post displayed the press release stating her bid for California Governor, and was captioned "I'm in! California is worth fighting for." Jenner also added "#RecallNewsom" to the post, as her goal is to replace the current California Governor, Gavin Newsom, who is now faced with a recall election.
As Jenner has been the center of attention in many arenas, this is new territory for the 71-year-old TV reality star. She recently announced that she does not want her Kardashian family involved in her campaign, but you might be surprised to learn her reasons behind this claim. According to Page Six, the former Olympic athlete shared her concerns with co-host Steve Hilton on the California Rebel Base podcast. Jenner jested with Steve, "I don't know if you know, but I have a very high profile family ... Wonderful family -– all of my kids. I mean these kids –- I couldn't be prouder, they're absolutely amazing," but goes on to describe why she does not want them involved in her political career.
Jenner is trying to protect her family
The Daily Mail reports that, when interviewed on the California Rebel Base podcast, Caitlyn Jenner claimed she wants all her family members to stay out of the campaign to protect their own brands and businesses. She stated, "You know, politics can be a dirty business and they have brands, they have all the other things that they're doing, they have companies that they're doing" and goes on to tell her family, "I don't want you involved, I don't want one dime, I don't want one tweet, one Instagram post."
Page Six speculates that this could be why Caitlyn's son, 38-year-old Brody, has been "avoiding" talking about the campaign. Furthermore, Caitlyn reportedly claimed in April that she did not expect her children to "pound the pavement" for her campaign, specifically because of their differences in beliefs, including Jenner's own opposition to same-sex marriage in the past.
Jenner did say that the one exception to her "no family" rule would be step-daughter Kim Kardashian, who has experience in criminal justice reform. The candidate shared in her interview that "Obviously Kim is the only one because of her work on criminal justice reform, and obviously, we've talked about that, you know." She added, "We've talked about it but I really didn't want her involved in this campaign whatsoever."