Why You Have Probably Heard Alec Baldwin's Voice More Than You Think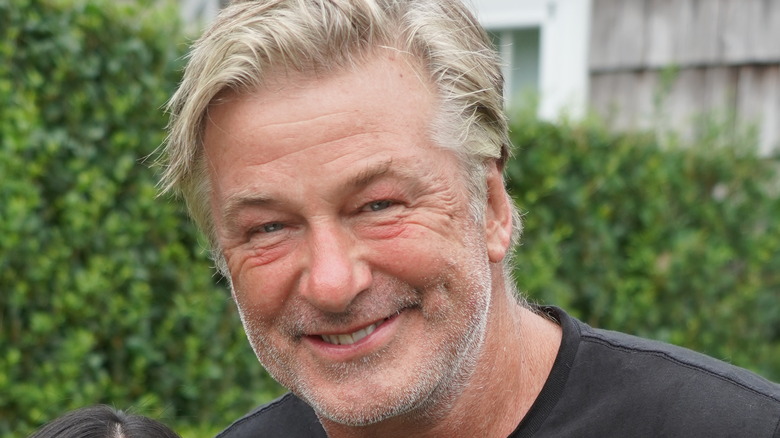 Sonia Moskowitz/Getty Images
Alec Baldwin's face has been familiar to movie and TV viewers for nearly 40 years. His most famous (and beloved) roles over the years include the doomed homeowner Adam in "Beetlejuice," CIA agent Jack Ryan in "The Hunt for Red October," the arrogant NBC executive Jack Donaghy in "30 Rock," and his recurring appearances on "Saturday Night Live" playing former president Donald Trump and other characters (via IMDb).
But what you might not know is that Baldwin is one of the many celebs who have lent their signature voices to acting projects ranging from commercials to cartoons. It's an easy gig — no long hours of filming, no costumes or makeup — and it can pay off big for well-known actors. In addition to the fee they get for the recording, they earn residuals every time their commercial is aired. As far back as 1994, Baldwin was the unseen spokesperson for Chevy trucks; his gruff but authoritative voice fit the growing demand for "voices that have a little rasp to them, that are throaty," as a talent agent told the Orlando Sentinel at the time. 
Baldwin's other commercial voice-over work includes spots for Subaru, Disney World, Sony, and MTV (along with a host of other ads where he appeared in-person). He's also taken on a number of projects that should thrill his six children when they realize that's their dad behind the voice.
Alec Baldwin has voiced a baby, a bear, and Santa Claus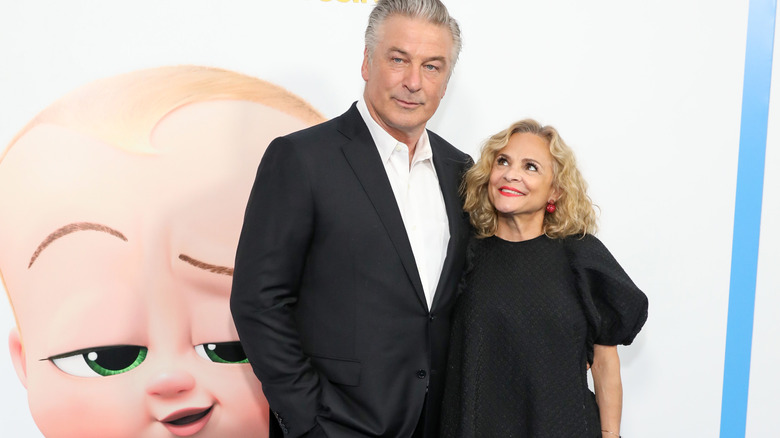 Monica Schipper/Getty Images
Alec Baldwin's voice is familiar to many kids through the animated films and TV shows he's appeared in. Among his most famous voice acting projects is as the title character in "The Boss Baby" and its sequel, "The Boss Baby 2: Family Business." Baldwin's gruff no-nonsense voice is perfect for the role of a toddler who's actually a corporate genius in disguise. 
"Alec Baldwin is a complete joy to work with," said director/executive producer Tom McGrath in a promo clip on Instagram. Agreed costar James Marsden, "And is sardonic wit, coming out of a baby's mouth, was very entertaining for me and for everybody else."
The actor has also lent his vocal talents to a wide variety of other animated series, including "Madagascar: Escape 2 Africa," "The Fairly OddParents," "The SpongeBob SquarePants Movie," and "Johnny Bravo" (via Behind the Voice Actors) In the film "Rise of the Guardians," he played the Santa Claus character North, and in 2019's "Arctic Dogs," he was a polar bear named PB. 
He's also one of the dozens of actors who have appeared in "The Simpsons"; in one episode, he was a marine biologist specializing in manatee rescue, and in another, he appeared as himself alongside his then-real-life wife Kim Basinger (seen here on YouTube). Appearing on the long-running show is kind of a badge of honor for actors and musicians these days; just look at Meryl Streep, Dustin Hoffman, Michael Jackson, Mick Jagger, and a host of others (via Behind the Voice Actors).