The Prince Albert And Princess Charlene Scandal Explained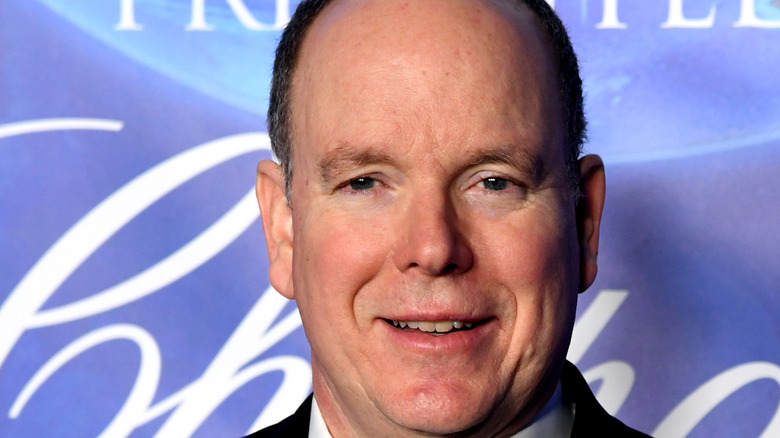 Kevin Winter/Getty Images
While it's usually the British royal family fighting off rumors, members of other monarchies are not immune to gossip. This time it's Monaco's Prince Albert and his wife, Princess Charlene, who have been facing reports that their marriage is in trouble. The couple, who married in 2011 and share 6-year-old twins Prince Jacques and Princess Gabriella, had been apart for months as the princess recovered from several procedures to correct sinus complications (via Britannica).
In May 2021, Princess Charlene was visiting her native South Africa when she came down with complications related to a sinus lift and bone graft procedure she'd had before her arrival. Several corrective procedures culminated in a four-hour-long surgery on August 13 (via People). "Initially I was supposed to be here for 10 to 12 days, unfortunately, I had a problem equalizing my ears, and I found out through the doctors that I had a sinus infection and quite a serious one," she told South Africa Radio 702 (via Hello!). "So, it's taking time to address this problem that I'm having."
"I cannot force healing, so I will be grounded in South Africa until the end of October," she added. "What has been extremely difficult for me was when I was instructed by my medical team that I could not return home for my 10th wedding anniversary. Albert is my rock and strength and without his love and support I would not have been able to get through this painful time."
Prince Albert has denied his marriage is in trouble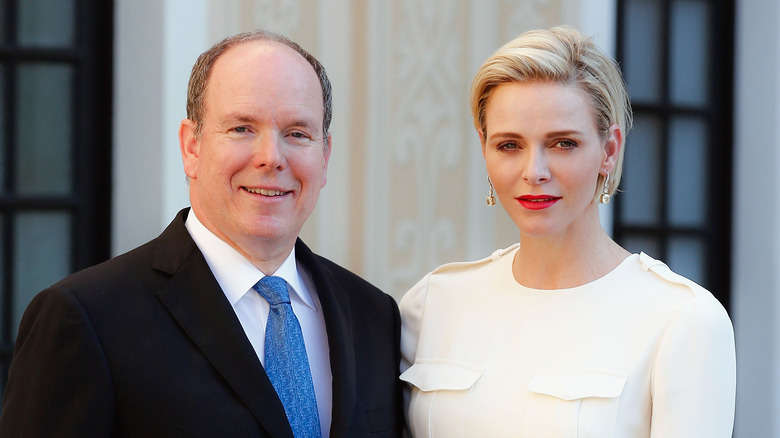 Pls Pool/Getty Images
While Princess Charlene had good reason to be stuck in South Africa while she recovered from several procedures to correct a sinus issue, there were reports that she had initially left her home in Monaco "in a huff" due to marital issues with her husband, Prince Albert, son of the late Grace Kelly and Prince Rainier III. The prince spoke out about the rumors, saying he has been "appalled" by them.
"She didn't leave Monaco in a huff!" he told People. "She didn't leave because she was mad at me or at anybody else. She was going down to South Africa to reassess her Foundation's work down there and to take a little time off with her brother and some friends." He added that while the couple should have addressed the rumors sooner, he was "concentrating on taking care of the kids. And I thought it would just probably go [away]. You know if you try to answer everything that comes out then you're constantly [responding], you're wasting your time."
Prince Charlene was finally reunited with her husband and children in late August, but she was taken to the hospital on September 1 after feeling ill. For now, there are plans for her to return to Monaco in late October.  "She's ready," Prince Albert said (via People). "She's jokingly said that she's ready to stow away on a ship to come back to Europe."