Why Randy Travis Changed His Name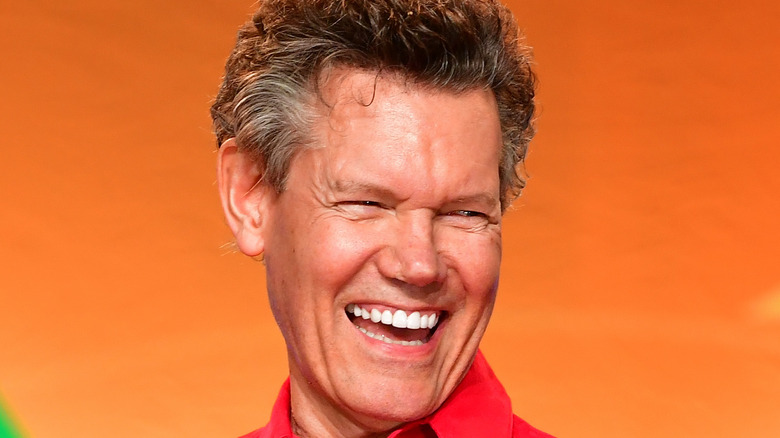 Erika Goldring/Getty Images
When you think of big names in country music, the name Randy Travis appear toward the top of the list. Before Carrie Underwood, Blake Shelton, and Luke Combs, there was Travis.
Prior to his retirement from the country music scene in 2013 due to a debilitating stroke, Travis was making headlines for winning seven Grammy awards, releasing several hit county songs, and earning 11 Academy of Country Music Awards, per his website. Aside from those successes, Travis was also raising eyebrows for some questionable decisions, like being arrested for public intoxication (February 2012) and driving under the influence while naked (August 2012, via People).
Now Travis is focused on recovering from the stroke that deeply affected his ability to speak, and seeks to help and inspire others in similar situations through The Randy Travis Foundation, per Everyday Health. The speech limitations have not stopped him from sharing his life with others as evidenced by his memoir, "Forever and Ever, Amen: A Memoir of Music, Faith and Braving the Storms of Life," released in 2019.
Only die-hard fans of the member of the Country Music Hall of Fame may know that Travis went by a few stage names before settling on his current moniker. Let's find out why Randy Travis changed his name.
Randy Travis changed his name to honor Merle Travis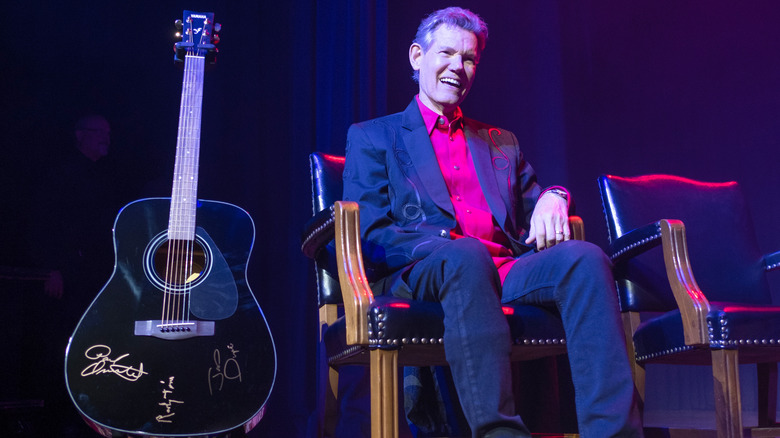 Jason Kempin/Getty Images
Before going by the stage name Randy Travis, the "Forever and Ever Amen" singer went by his birth name, Randy Traywick, according to Wide Open Country. The actor and gospel singer tested out the stage name Randy Ray before landing on his official pseudonym, Randy Travis, as a tribute to the musician he had great admiration for, Merle Travis, per Wide Open Country.
An inspiration to other musicians, including Chet Atkins, Merle Travis is best known for his fingerpicking technique and his influence on the design of the electric solid-body guitar that was built (per NPR) by Paul Bigsby (via The Bluegrass Situation). Prior to his death in 1983, Merle Travis wrote, performed, and recorded hit songs, appeared in the film "From Here from Eternity," and was inducted into the Country Music Hall of Fame.
The country singer Randy Travis may no longer be touring, but he remains a legend in the industry due to his successful career and the mark he's left on other musicians (via CMT). Much like his musical hero, Randy Travis followed in Merle Travis' footsteps by acting, singing, touring, and creating chart-topping hits.