The Real Reason Matt James Grew A Beard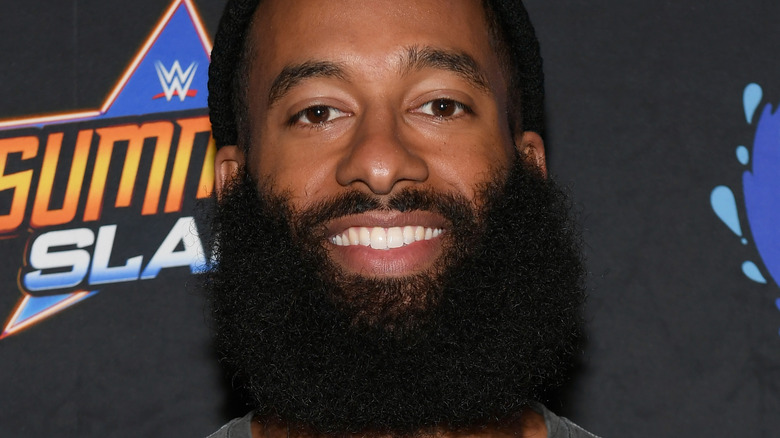 Bryan Steffy/Getty Images
"Bachelor" fans watched Matt James, the first Black bachelor in the history of the franchise, fall in love with Rachael Kirkconnell on his season (via Glamour). While he was relatively clean shaven with just a short stubble of a beard on the show, fans were taken aback to see him sporting a much fuller beard when he appeared on "The Women Tell All" episode (via Parade). He continued to grow out his beard after the season ended, posting pictures on Instagram that made him look much different. Some fans weren't necessarily in favor of the beard either. One fan even commented on his post, "Matt you are so handsome please lose the beard."
On August 30, he posted a challenge on Instagram about shaving his beard while also promoting a cryptocurrency exchange. James revealed in his post, "I'll make y'all a deal. I will SHAVE my beard if @blockfi gets to 50,000 followers in the next 24 hours. Simply follow @BlockFi and comment 'BeardFi' on the most recent post. The clock starts... now." On September 1, despite not reaching the 50,000 followers goal, James went ahead and shaved his beard (via Instagram). But, why did he grow out his facial hair in the first place?
Matt James used the beard to distance himself from The Bachelor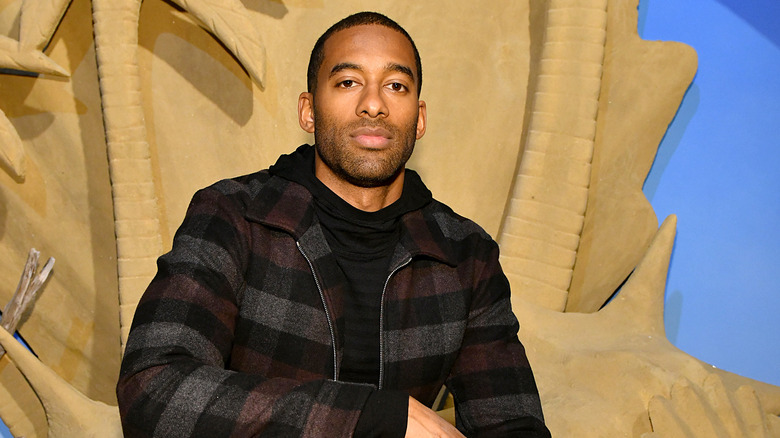 Craig Barritt/Getty Images
It was just announced that Matt James is set to appear on another reality show very soon — "Dancing with the Stars." According to People, in a "DWTS" Season 30 cast reveal press event, James admitted that "growing the beard was to get away from looking like the Bachelor because that was something [he] did. It's not who [he is]."
He went on to explain how he felt about being on "The Bachelor." James said, "After the show's over, they're expecting you to act a certain way, look a certain way. I'm Matt James. I'm not here to please anyone. I'm here to be the best version of myself. My appearance has nothing to do with how I treat people." It seems like growing the beard out gave him a chance to just be himself and live his life. As he jokingly told People, his girlfriend Rachael Kirkconnell didn't mind the facial hair either. In fact, he said that "she was the only person who seemed to love [his] beard so that's love right there." 
As far as shaving the beard went, James told PopCulture it took three hours. He also revealed how surprised he was at the reaction he got, saying, "I've never had something so polarizing on me, even when I had dreads."