How Ivanka Trump Was The Muse Behind Amber Tamblyn's New Role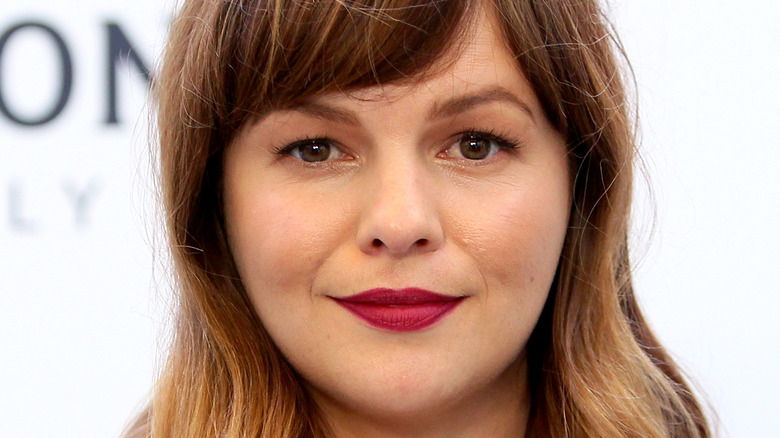 David Livingston/Getty Images
In July 2018, Deadline announced actress Amber Tamblyn ("Joan of Arcadia," "The Sisterhood of the Traveling Pants," as per IMDb) had been cast in an adaptation of "Y: The Last Man." The project was based on the highly acclaimed, post-apocalyptic sci-fi series of the same name, by Brian K. Vaughan and Pia Guerra, which was released by comics giant DC. Tamblyn was slated to join the likes of Diane Lane, Lashana Lynch, and Imogen Poots in the female-led series. "Y: The Last Man" takes place in a decimated landscape in which only one man has survived, leading the women to take charge.
Tamblyn's character is a young woman whose father just so happens to be the president of the United States. Naturally, he's groomed her to follow in his ultra-conservative footsteps. In a review, The Hollywood Reporter heralded the female cast members in particular, enthusing, "Lane, [Olivia] Thirlby, and [Marin] Ireland all offer a good mixture of hard-edged intelligence and vulnerability, while Tamblyn adds much more of a sense of threatened humanity than you might expect, in what could have been a one-dimensional villain." In a new interview about the role, Tamblyn shared her rather revealing inspiration.
Amber Tamblyn was inspired by one particular Ivanka Trump moment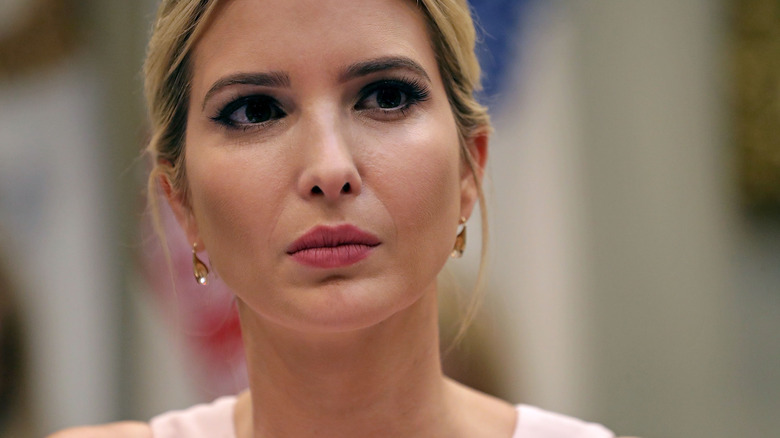 Chip Somodevilla/Getty Images
Speaking to Variety about her part in comic-book adaptation "Y: The Last Man," Amber Tamblyn described the character of Kimberly Campbell Cunningham as a "very deeply conservative boy mom, whose entire identity is through the patriarchy and through the men that were in her lives." As the show's title suggests, a cataclysmic event takes out all the males in the world, including Kimberly's president father, her husband, and even their sons. This plunges her into a well of grief, changing Kimberly's outlook on life forever. She was a difficult character for Tamblyn to understand. As the actress acknowledged, "I do not identify with, I would say, 99.9% of what conservative women and their values are."
Much like plenty of other productions, "Y: The Last Man" was held up considerably by the COVID-19 pandemic, which allowed Tamblyn more room to dive further into her character. At the same time, she was disturbed by the Trump administration's gross mishandling of the global health crisis. Tellingly, Tamblyn watched videos of the then-president's daughter, Ivanka Trump, particularly those of her meeting world leaders at the G20 summit, for inspiration. The actress explained, "There is this very sad way in which she is trying to be heard and to be taken seriously by these leaders, and you can see their faces — you can see that they don't really take her seriously. And I used that as a frame for Kimberly's entrance into this world."