TikTok Is Obsessed With This Food Network Impersonator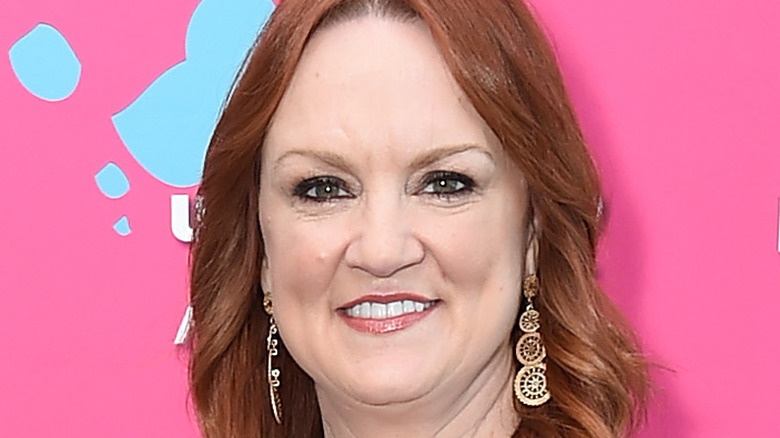 Michael Loccisano/Getty Images
The Food Network's programming has long included a lineup of reality contests and instructional cooking shows. But even though these series come unscripted, they still boast a number of dramatic personas. Paula Deen, Ina Garten, Alton Brown, Guy Fieri, and Ree Drummond are just a few of the famous faces on the cable channel. And these larger-than-life personalities gave TikTok comedian Remy Germinario an idea.
In 2021, Germinario posted his first TikTok parodying Food Network favorite Ina Garten a.k.a. "The Barefoot Contessa." In an exclusive chat, Germinario told The List, "I had been doing an impression of the 'Barefoot Contessa' for a few years ... but I hadn't really cracked the code on how to use social media as a platform for comedic content." Lucky for Germinario (and us), the TikTok algorithm odds were ever in his favor. The video received over 13,000 views and soon drew in many comments praising Germinario's clever work. One TikTok user even wrote, "How is he more barefoot contessa than barefoot contessa lol?" 
The positive feedback fueled more videos from the comedian, including impressions of Giada De Laurentiis, Alexandra Guarnaschelli, Rachael Ray, and Ree Drummond a.k.a. "The Pioneer Woman." Using his seemingly endless supply of wigs and talent for finding these celebrity chefs' unique quirks, Germinario was rocketed to overnight TikTok stardom, eventually leading to an unexpected meet-and-greet with one of his subjects.
Ree Drummond is a fan of Remy Germinario's TikToks
Shortly after his Ina Garten video went viral, Remy Germinario began expanding his repertoire to include followers' requests. "The main request was for Ree Drummond: The Pioneer Woman (who is awesome!)," Germinario told The List. His TikTok titled "The Pioneer Woman brings her husband, Ladd, a breakfast sandwich" has garnered more than half a million views and is likely responsible for Germinario's over 30,000 followers.
In June 2021, Drummond herself found the video, thanks to her son Todd, and she invited Germinario to visit her famous ranch, located in Pawhuska, Oklahoma. During the visit, Drummond posted a photo with Germinario to her Instagram, praising his "spot-on" impersonations and linking to a parody co-starring Drummond herself in the iconic ranch kitchen. To say fans responded well to the meet-up is an understatement. The photo of Drummond and Germinario received over 120,000 likes, while the TikTok of the duo garnered comments like "Icons only" and "OMG IM LIVING." Fans of Germinario are now asking if there will be a Barefoot Contessa collab in the future. We certainly hope so!
When he's not making TikTok parodies, Germinario performs with NYC-based sketch comedy group The New York Cheeks.