The Thoughtful Way Queen Elizabeth Honored The 20th Anniversary Of 9/11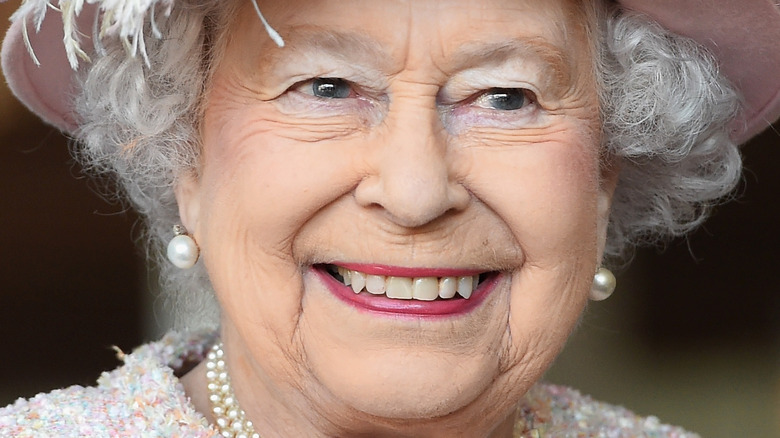 Stuart C. Wilson/Getty Images
On this, the 20th anniversary of the September 11, 2001 attacks on the World Trace Center's Twin Towers in New York City, the world continues to reflect on the lives lost and the ripple effects of that tragic day. In the U.S. and beyond, governments and citizens alike are holding memorials to remember all that came to pass in 2001. In the U.K., Queen Elizabeth II also honored the 20th anniversary of 9/11 in a touching way. 
Early Saturday morning, the queen's guards at Windsor Castle played "The Star-Spangled Banner" during the Changing of the Guard ceremony, via People. In addition to the ceremony, Queen Elizabeth II also issued a statement to President Joe Biden addressing the anniversary. 
"As we mark the 20th anniversary of the terrible attacks on 11th September 2001, my thoughts and prayers — and those of my family and the entire nation — remain with the victims, survivors and families affected, as well as the first responders and rescue workers called to duty," she said (via People). "My visit to the site of the World Trade Center in 2010 is held fast in my memory. It reminds me that as we honor those from many nations, faiths and backgrounds who lost their lives, we also pay tribute to the resilience and determination of the communities who joined together to rebuild." The queen's gesture echoes the immediate aftermath of the 9/11 attacks, when she broke protocol and requested that the U.S. national anthem be played at Buckingham Palace.
America remembers 9/11/01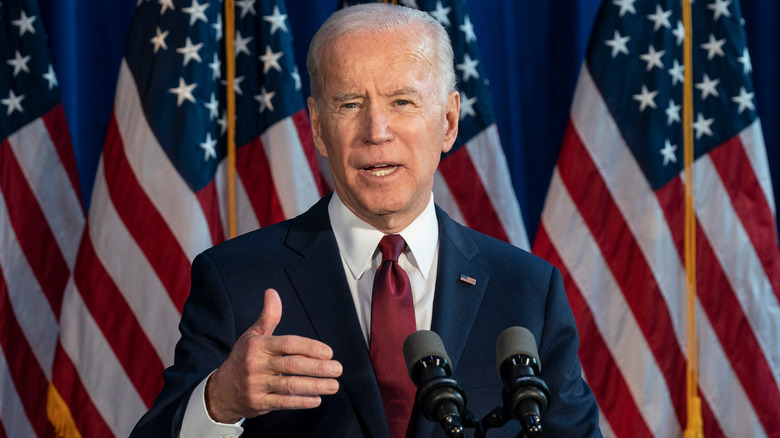 lev radin/Shutterstock
The United States also honored the 20th anniversary of 9/11 on Saturday with memorials across the country. Each year, on the anniversary, New York, Pennsylvania, and Washington D.C., in particular, hold special ceremonies to honor those who died in the hijackings that impacted those locations, via The Guardian. President Joe Biden spoke about the role of a leader in the face of terrorism. "The fundamental obligation of a president, in my opinion, is to defend and protect America — not against threats of 2001," Biden said in August (per CNN), "but against the threats of 2021 and tomorrow."
Following the events of 9/11, surviving family members of those who died amid the attacks will gather in downtown Manhattan to honor the nearly 3,000 lives lost that day, per CNN, as they have done every year since. President Biden is set to attend the three most prominent memorials at the aforementioned locations, with Barack Obama expected to join him at the memorial at Ground Zero.
Other smaller ceremonies in honor of the anniversary of the terrorist attacks will be held across the nation and news stations nationwide will broadcast coverage of memorials. With 20 years having passed since the terrorist attacks on American soil, the memorials in the U.S. and beyond are more poignant than ever.