Kim Kardashian And Paris Hilton's Iconic Late Night Meal Revealed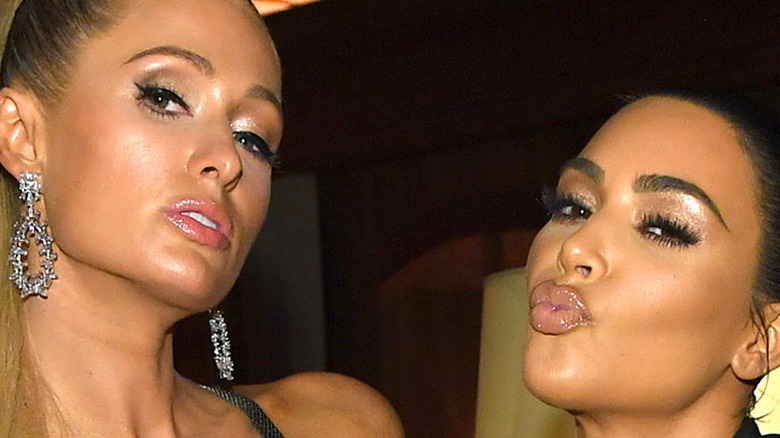 Kevin Mazur/Getty Images
Kim Kardashian rose to fame as a celebrity stylist and best friend to hotel heiress Paris Hilton. Their friendship is rumored to have started as children, but the duo didn't start hanging out until the early 2000s. According to Bustle, Kardashian made her debut on television while assisting Hollywood's "it girl" with maintaining her style and business in an early episode of "The Simple Life." 
As Hilton's and former BFF Nicole Richie's friendship began to dissolve, naturally, Kardashian rose to her newly appointed role. The iconic duo made paparazzi debut while partying and shopping while in Hollywood in 2006. In 2015, the reality television star told Rolling Stones about how she and Hilton controlled the media.
"We'd go anywhere and everywhere just to be seen," Kardashian shares. "We knew exactly where to go, where to be seen, how to have something written about you. All you had to do is go to this restaurant, or this party, talk about whatever you want to talk about, and it would be in the paper the next day." Although the iconic duo has drifted apart over the years, each still respects one another.
In an episode of E! True Hollywood Story, while describing her rise to fame the skim's founder notes how Hilton impacted her career. "I really am grateful for my experiences with her ... She's a huge, huge reason of my success," Kardashian explained (via Mamas Latinas). She later refers to the hotel heiress as a "mentor."
Paris reunites with Kim in the kitchen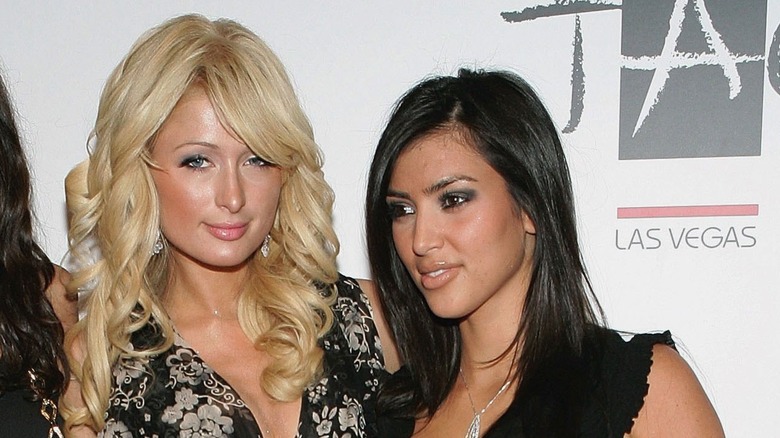 Ethan Miller/Getty Images
Paris Hilton and Kim Kardashian have returned, the hotel heiress enlisted the help of her former stylist on the first episode of her Netflix series, "Cooking With Paris." The international DJ first grabbed the world's attention for her cooking "talents" when she posted a now-viral video of her famous lasagna recipe. Now for her new show, Hilton will be bringing her celebrity friends into her kitchen to help create a dish.
"I loved cooking brunch with @KimKardashian!" Hilton wrote on Instagram while sharing a photo of pair having a drink. "So excited for you all to watch!" The reality television beauty appeared on the first episode of Hilton's show. The show premiered on Netflix on Aug. 4. Together, the former Hollywood 'it girls' made a fluffy frittata.
Following the premiere of her cooking show, Hilton appeared on "The Tonight Show" with host Jimmy Fallon. During the episode, the 40-year-old heiress recalls a couple of cherished memories while in the kitchen with her former BFF. "Back in the day, when we would go out at night, we'd come home late and make grilled cheeses," she shares (via People).
Fallon asked Hilton what about her "secret" recipe for the memorable grilled cheese, to which Hilton replied, "Brioche bread, cheddar cheese, lots of butter." From the kitchen to the red carpet, Hilton and Kardashian's friendship has clearly withstood the test of time.