Mary Trump Tears Into Donald Over 9/11 Boxing Match Appearance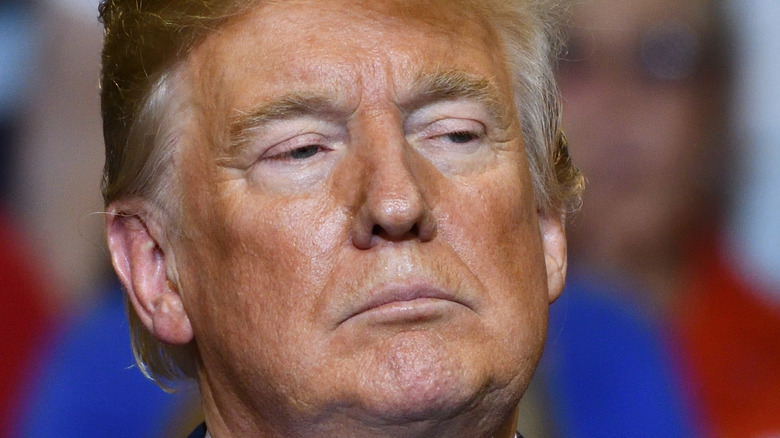 Evan El-Amin/Shutterstock
Three former living United States presidents and their wives, along with the current president, all attended memorials for the victims of the 9/11 attacks on the 20th anniversary of the day that changed American history. Presidents Bill Clinton, Barack Obama, and Joe Biden were all at the 9/11 memorial in New York City with Hillary Clinton, Michelle Obama, and Jill Biden. Meanwhile, former President George W. Bush gave a speech at the memorial for Flight 93 in Shanksville, PA. Biden also visited Shanksville, as well as the Pentagon memorial. Although former President Donald Trump was invited to the New York memorial, according to The New York Times, he chose to do something decidedly different that day.
Trump returned to his pre-political roots and called a live pay-per-view heavyweight boxing match between Evander Holyfield and MMA fighter Vitor Befort. The former president used to hold heavyweight matches in his casinos long before he had political aspirations. While Holyfield was described by The New York Times as getting pummeled in the ring, Trump spent the evening of 9/11 offering live commentary on the entire spectacle. His niece, Mary Trump, a psychologist who has written two books analyzing her uncle, was not amused.
Mary Trump tries to explain Donald Trump's 9/11 behavior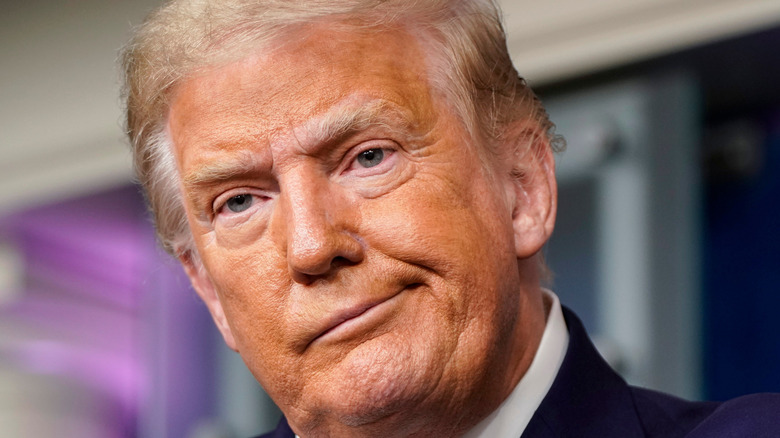 Naresh777/Shutterstock
Donald Trump publicized his return to the boxing commentator world in the days leading up to the event, and Mary Trump made two CNN appearances answering questions about what she thought of her uncle's 9/11 plans the night prior.
"It's entirely in keeping with what Donald always does," Mary explained in one appearance. "He doesn't understand dignity. He doesn't understand tragedy. He doesn't understand anything that doesn't directly pertain to him and he will always push the envelope as long as he's allowed to and this is the problem here. He's always allowed to, he's always allowed to get away with it, so you and I might think it's bizarre behavior because it is for any decent human being, but one, he's not a decent human being and two, where's the pushback? Nobody raised their voices on his side of the aisle against that appearance, so he will continue to get away with whatever he gets away with as long as they let him."
In another appearance with Anderson Cooper, the CNN host asked Mary her thoughts on Trump's pay-per-view event, pointing out the low standards the former president is held to.
"For reasons that are very difficult to understand, there is a completely different standard that Donald's held to," Mary told Cooper, via HuffPost. "In fact, he's held to no standard ... It's disgraceful ... 'disgraceful' isn't a strong enough word to describe what you just mentioned."