Why Kylie Jenner Won't Attend The Met Gala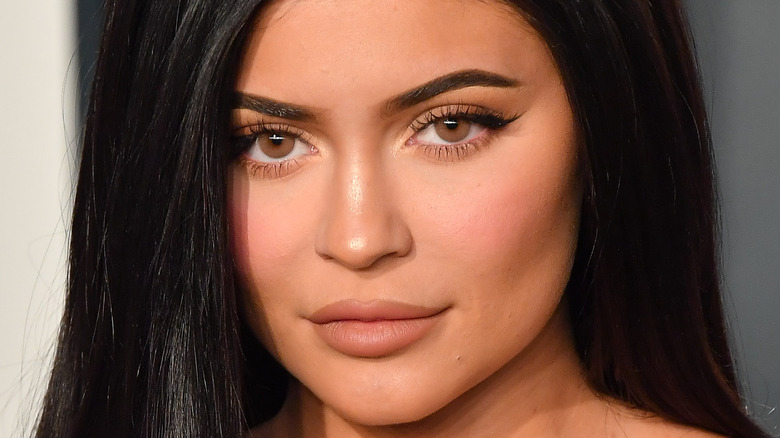 Allen Berezovsky/Getty Images
When the Met Gala rolls around each year, you can expect to see most of the Kardashian clan roll out in style. According to E!, Kim Kardashian made her debut appearance at the fashion event in New York City nearly a decade ago. Since her appearance, her sisters Kendall and Kylie Jenner, and their mother, Kris Jenner, have all been included on the star-studded celebrity guest list.
Kylie attended her first Met Gala in 2016. She has been a staple at the event ever since. In 2019, she attended the Met Gala in an unforgettable look, a stunning lavender-colored outfit designed by Donatella Versace. The dress featured a nude-colored, semi-sheer gown with purple feathers accenting the sleeves and bottom. She wore a matching purple wig to pull the whole look together (via PopSugar).
While many of her fans were excited to see what she would pull out of her hat for the 2021 Met Gala, which takes place on September 13, it turns out the makeup mogul will be skipping the event this year (per People).
Kylie Jenner is skipping the event for an exciting reason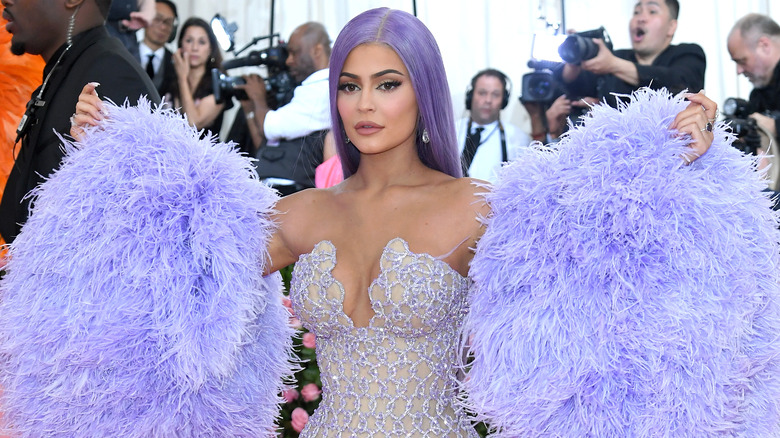 Karwai Tang/Getty Images
After Kylie Jenner announced on Instagram that she was expecting her second child with rapper Travis Scott, supporters were thrilled (via Us Weekly). She kept her pregnancy with daughter Stormi a secret, so fans of the star were surprised to see her documenting her pregnancy in real-time. Due to expecting her second child, Kylie has decided to skip the Met Gala this year. According to Page Six, she made a post on her Instagram Story that read, "I'm so sad I couldn't make it this year. I can't wait to see all the looks."
A source close to Jenner shared with Page Six that, "Kylie's pregnant and it's a lot to take on, going to such a public event." It takes a lot of effort and energy to attend an event as big as the Met Gala, so it's no surprise that the expectant mother would rather sit this year out.
Another source spoke to E!. "She pulled out last minute because she is overwhelmed and just doesn't feel great," they shared. "She did a lot this past weekend and pushed it. Kylie has been going back and forth for the last two months on if she wanted to attend or not and decided she doesn't really need to go. Kylie is focused on her pregnancy right now and just wants to take it easy."