What Not To Wear Moments That Went Too Far
Frederick M. Brown/Getty Images
"What Not to Wear" was an iconic TLC fashion makeover show that transformed a multitude of people's lives from 2003-2013. On the show, professional stylists, Stacy London and Clinton Kelly, offer each contestant $5,000 to revamp their wardrobe with their expert advice after determining that they've committed fashion faux pas by secretly filming them for two weeks. The show changed people's lives by addressing themes of confidence and body image. In fact, multiple contestants have reported that they've found longterm love after their experience on the show, according to People.
Although London and Kelly have worked with over 325 women over the years of various styles, backgrounds, and personalities, looking back Kelly happens to recall only two specific incidents where he got into genuine fights with the contestants. But what exactly caused the guests and the stylists to clash? Here are "What Not to Wear" moments that went too far.
Tristen proved to be their toughest challenge yet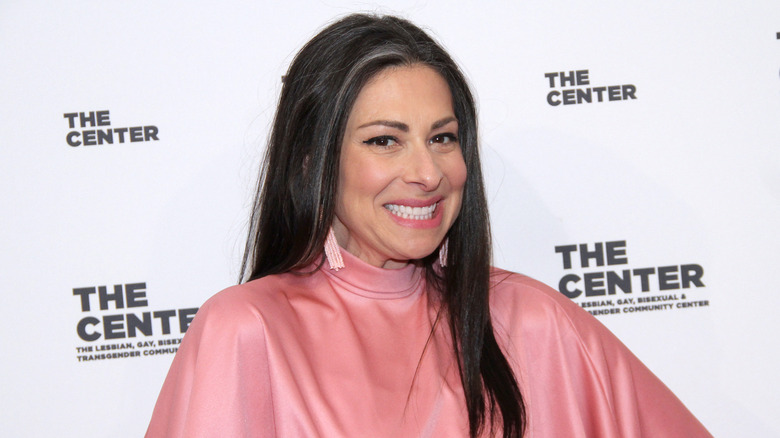 Donna Ward/Getty Images
25-year-old aspiring reality TV star Tristen was one contestant who clashed with Stacy London and Clinton Kelly. In fact an exhausted Kelly said to London in Season 11, Episode 3 that "she might be the most stubborn human being [he'd] ever met" (via Amazon Prime). 
Tristen was nominated by her mother and friend for "baring it all." On the show, London and Kelly picked apart Tristen's past, determining that her style was to compensate for her not fitting in when she was younger. This caused her to rely on status symbols to feel better than people. Even though Tristen was fond of high-end brands, Kelly retorts that she still managed to look "cheap." The clearly angry Tristen was determined to not be easy to work with, as she stated that "Stacy and Clinton are in the fight of their life with me." Tristen strongly protested all of their recommendations, which led to a huge argument. 
"I didn't like Tristen," Kelly told Today while reflecting on the show's most outrageous moments. "I didn't like her when she was in the studio, and I felt bad about that. I felt she was being defensive, and I felt that maybe I was being a little bit rough on her." However, he commented that the two managed to reconcile at a Vegas reunion show.
Megumi delivered a low blow to Kelly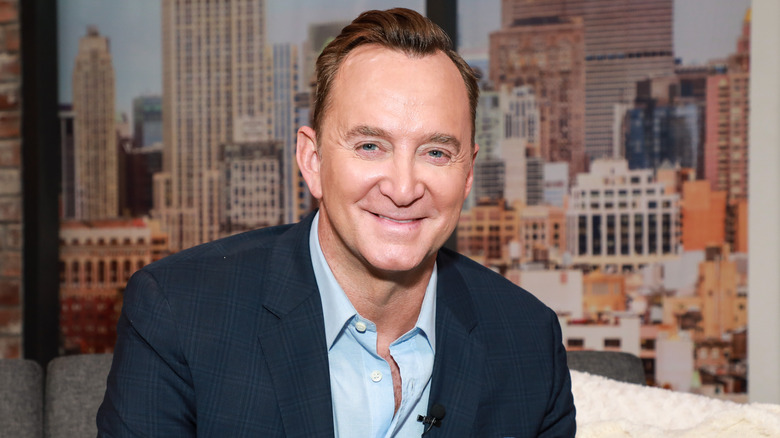 Jason Mendez/Getty Images
39-year-old commercial real estate worker Megumi was apparently attracting creepy men with her "Raggedy Ann Barbie Doll" clothing choices, according to her friends. Megumi, who appeared on Season 12, Episode 10, protested heavily when the stylists described her outfits as "costume-y" and psychologically analyzed them as an attempt to avoid intimacy. 
When Megumi presented her outfits to London and Clinton, they encouraged her to ditch her child-like clothes and embrace aging with grace. She fought them relentlessly, chastising London for being pale and taking an insulting jab at Kelly, telling him he could use some Botox. Understandably, Kelly did not take kindly to this, harshly retorting "I have everything I could possibly want in life, do you?" (via Amazon Prime). 
Kelly later went on to describe the fight as "one of his worst workdays ever" and the team even departed throwing in the towel altogether. "I actually feel a little bit bad about it. I mean, she told me I needed Botox and I just went off on her," Kelly told Today about the heated interaction. Although Kelly has reportedly resolved his conflict with other difficult contestants such as Tristen, he can't say the same for Megumi. "I don't think I'll ever (work it out) with her," he said. "Once you've told me I need Botox, we're done."