Is Al Franken Going To Run For Senate Again?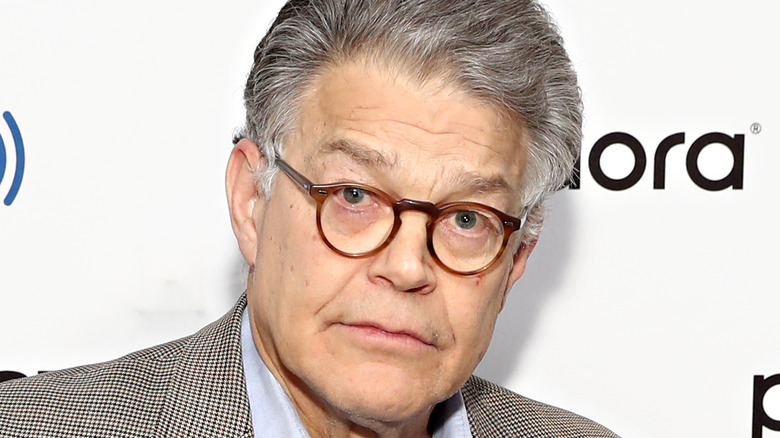 Cindy Ord/Getty Images
Al Franken's career took him from living rooms as an "SNL" writer/actor to an even more influential position in the U.S. Senate. As a Democrat representing Minnesota, Franken fought passionately for causes such health care reform, gun control, legalizing same-sex marriage, and permitting gay individuals to serve in the military (via Britannica). But his term effectively came to an abrupt end in 2017 when a number of women came forward alleging past sexual harassment incidents such as unwanted kissing and groping. Franken denied any wrongdoing, but fellow Democrats, such as New York's Kirsten Gillibrand, urged him to step down rather than go through an ethics committee review (via Politico). The senator finally did so on January 2, 2018, returning to private life and launching his own radio show.
Now it seems Franken has had a change of heart. In a recent interview with The Republican (as reported by The Hill), the comedian-turned-activist said that he has "some regrets" about resigning, adding that many former colleagues have since apologized for not having his back. "It was a very weird, tough situation at the moment," he said.
While Franken is currently busy prepping for an upcoming comedy tour, called "The Only Former U.S. Senator Currently On Tour," he hinted that he might be ready to run for office again. He told The Republican, "[I'm] keeping my options open."
Al Franken's fans are hoping for his political comeback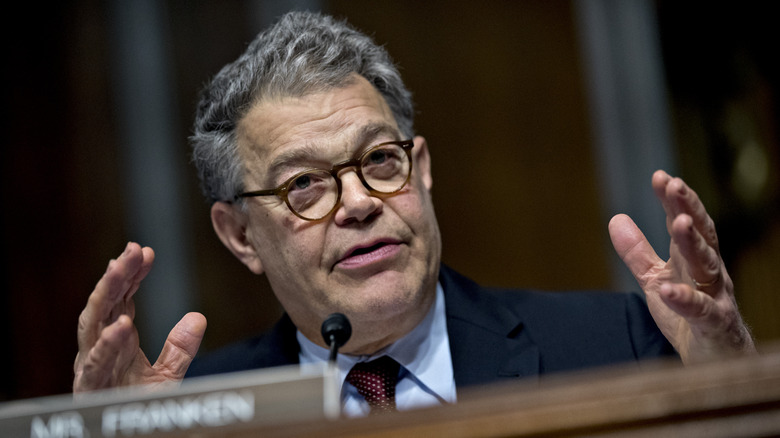 Bloomberg/Getty Images
Franken's supporters still think he's good enough and smart enough. The possibility of seeing him back in D.C. was met with raves on Twitter, and requests to "RT" support for a political run have been answered with thousands of likes. One fan tweeted, "Al Franken should've never resigned. I'm excited to see him consider running for the Senate." Another added, "We could sure use Al Franken's intellect, competence, integrity, and empathy for others in the Senate again. If he were to go on another Senate run, I would applaud that decision."
Taking their cue from Franken's offbeat sense of humor was a follower who joked, "I absolutely REFUSE to vote for him! Oh, I think he would be a great Senator, but if I voted for him, I would be breaking laws since I don't live in MN."
Franken himself hasn't commented further on his quote. He's been busy promoting the comedy tour; in his most recent tweet announcing his gig in St. Louis, he quipped, "Warning: Due to the variant, The St. Louis Dept. of Public Health is asking folks not to laugh during my performance. Gonna be fun!"
Gosh darn it, people still like him.