Is Melania Trump On Board If Donald Runs For President Again?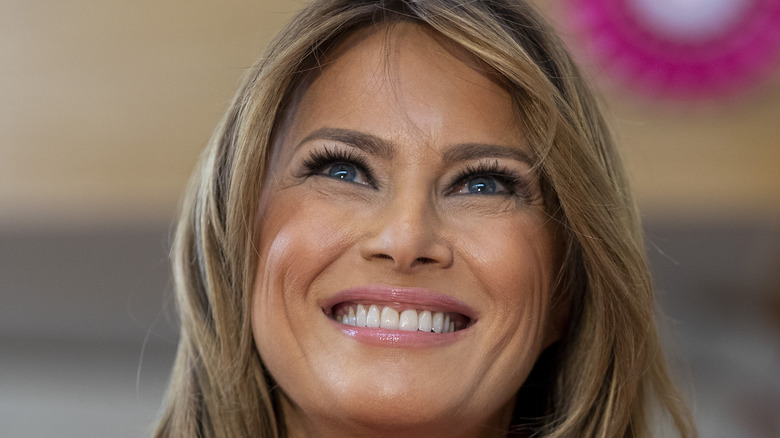 Tasos Katopodis/Getty Images
Donald Trump has been teasing for months that he's eyeing another run for president in 2024, without ever outright confirming either way. However, others in his orbit have been more than happy to speak on the former commander-in-chief's behalf. Most recently, Trump's former press secretary Sean Spicer told the Washington Examiner he's 100% in. Spicer admitted, "A couple of months ago, I wasn't sure," but, "Now ... there needs to be something that will keep him out." Although it wasn't clear whether Spicer was simply speculating, or had spoken to his former boss directly, his comments were backed up elsewhere — whether inadvertently or otherwise. 
Mark Meadows, who served as Trump's chief of staff, also appeared to confirm a 2024 run in a recent Newsmax interview. "We met with several of our Cabinet members tonight ... I'm not authorized to speak on behalf of the president, but I can tell you this ... we wouldn't be meeting tonight if we weren't making plans to move forward in a real way, with President Trump at the head of that ticket," he teased (via The Hill). 
However, one person who's reportedly not pleased by Trump's presidential aspirations is his own wife, and former first lady, Melania Trump. Stories circulated that she'd had enough and would never return to the White House. Is that really the case, or is Melania on board? 
The former first lady holds major sway over her husband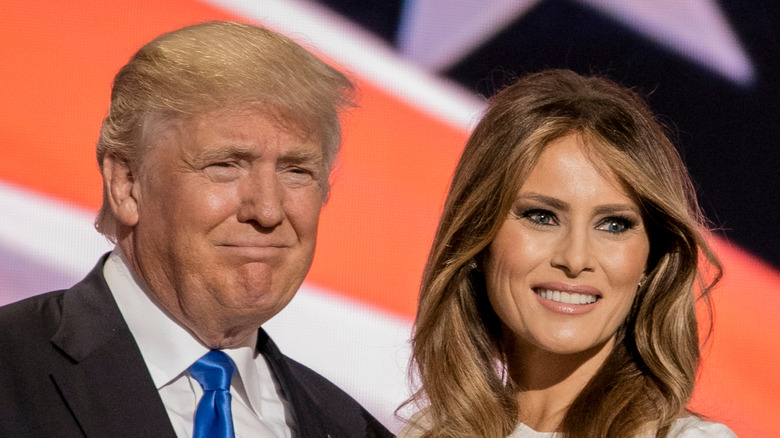 mark reinstein/Shutterstock
According to Politico, despite the fact Melania Trump looks less-than-enthused in public — that is, when she's spotted out and about since the former first lady has all but disappeared from view lately — according to an adviser, she's fully behind her husband's rumored 2024 presidential run. The unnamed source confirmed, "If [Trump] runs, she will be right there." They acknowledged, "She's not going to have her own rallies. But did she ever?" 
Melania seemed desperate to exit the White House and get on with her life. She's been holed up in her husband's Mar-a-Lago residence and his golf club in Bedminster ever since, only popping up every now and again to do the bare minimum with the press.
However, although Melania is supposedly primed to support another presidential run, insiders warn that if she doesn't want Donald to go ahead, he won't. An insider claimed, "The only thing that Trump cares about these days is golf and Melania. And if she doesn't want him to run, then it's going to be pushing a big rock up the hill." They added, "I don't think politics is her thing. She doesn't like the game." 
The former first lady is increasingly difficult to read, but it's worth noting her husband's former press secretary, Sean Spicer, also recently noted that Melania would support another run. He reasoned to The U.S. Sun that it would be entirely her decision to attend rallies or other promotional events, however.