Royal Expert Explains Why Prince Charles Might Not Want To Be King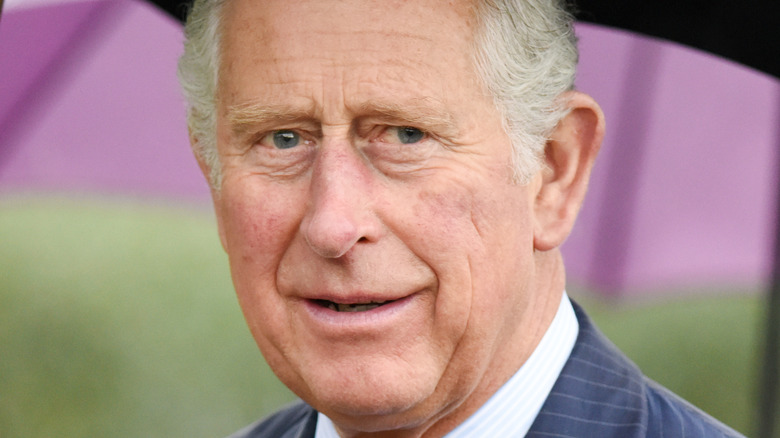 Bart Lenoir/Shutterstock
Prince Charles is the first in line to the British throne and is set to become king once his mother, Queen Elizabeth II, dies or leaves the throne (whichever comes first). The Prince of Wales has been preparing for the role his entire life. However as he gets older, his son, Prince William — who is behind him in line for the throne — has gained popularity and has become the modern face of the royal family. This has left Charles feeling a bit cast aside, according to royal author Penny Junor. 
"Knowing him, I imagine he'll be feeling very disappointed and depressed by what he is having to read at the moment about himself," Junor told The Daily Beast. "It's very hurtful and difficult for Charles to see all the attention on his son, and his pretty wife and his lovely children. Charles and Camilla are grandparents. They can't compete with that."
However, Junor admitted that she believes Charles is very proud of his son and how he's acclimated to his role within the royal family. However, that hasn't stopped him from feeling a bit down over the situation. "I'm sure he's really proud of William. I'm sure he's really proud of the incredible work he has done and the success he has made of his marriage and family. But he also doesn't want to be erased just yet," Junor said. 
Now, one royal expert claimed that Charles may decide not to take the throne after Elizabeth's passing after all.
Will Charles abdicate and allow William to become king?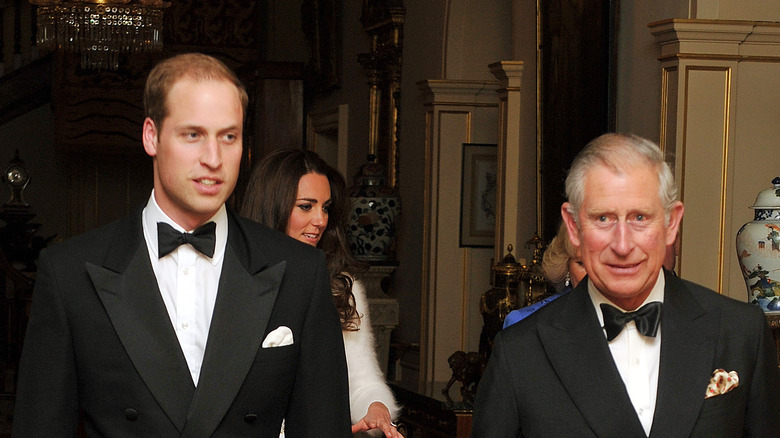 Wpa Pool/Getty Images
According to The Sun, there's a chance that Prince Charles will decide to pass on his chance to wear the crown and hand over the reins to his oldest son, Prince William, when the time comes. Princess Diana's former voice coach, Stewart Pearce, said he believes Charles could make the controversial decision. "He [Charles] may not take the throne, he may hand it to his young son," Pearce said. "He doesn't want to do it, such a difficult task."
Charles would automatically become king upon Queen Elizabeth's death, and William would only be able to ascend to the throne if Charles chose to abdicate. While allowing William to take his place as king may be a difficult decision, it seems that the Prince of Wales may want his shot to be the monarch first.
"Having waited over 60 years as heir apparent, it would be natural for Prince Charles to want to assume the throne and perform the royal duties for which he has spent so long preparing," experts at the University College London's Constitution Unit wrote (via Yahoo! Life). "But it would be equally natural if, after reigning for a few years as an increasingly elderly monarch, he chose to invite parliament to hand on the throne to Prince William."
Only time will tell if Charles will become the next king, or if he'll make the decision to hand over the demanding role to the much younger William.