The True Story Of How Joy Behar Met Barbara Walters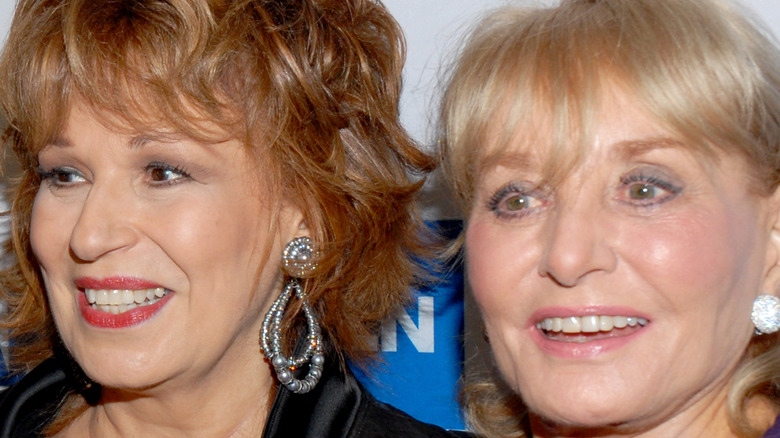 Michael N. Todaro/Getty Images
If the long-lasting television show "The View" is famous for anything, it's the various feuds between a number of the show's panelists. When bringing together famous women with differing viewpoints and encouraging them to talk about hot button issues on live television, it makes sense that sparks would fly — and not in a good way. In fact, the behind-the-scenes drama at "The View" was so juicy it even inspired a tell-all book titled "Ladies Who Punch: The Explosive Inside Story of 'The View" (via USA Today).
The show, created by Barbara Walters, has seen a wide range of cast members over its long run. The longest-tenured of them is comedian Joy Behar, who's been with the show for more than 20 years, despite a brief period in 2013 when she was fired; Behar later rejoined the show in 2015 (via Decider).
Behar is among the most popular of the show's cast members, something that caused friction between Behar and Walters during Behar's first season (via CheatSheet). When filling in for Walters, Behar tested higher — something the ABC brass tried to keep a secret from Walters. However, executive producer Bill Geddie allowed Walters to learn the truth, even if it was upsetting.
"Why do they like the show better with Joy than with me?" Walters wondered. While this increased tensions between the two, eventually they were able to get past it, particularly since some it came down to a preference for Behar's humor, rather than a dislike of Walters.
How Behar came to The View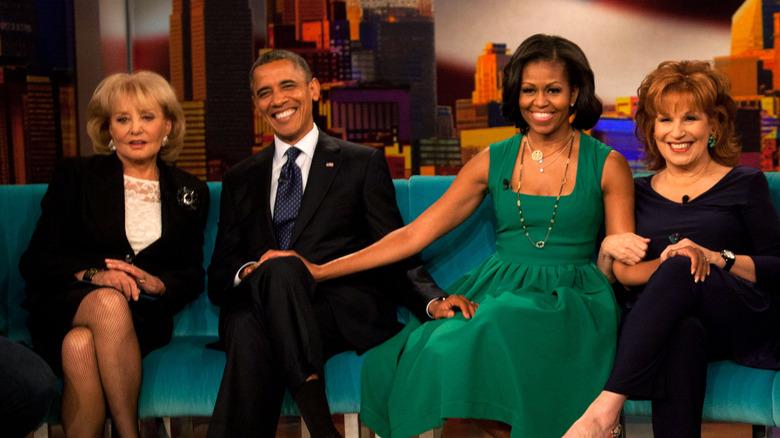 Pool/Getty Images
It's thanks to Walters that Behar came to become a member of "The View" in the first place (via CheatSheet). The two first became acquainted when Walters watched Behar performing a standup comedy routine at Milton Berle's birthday party (via Us Weekly). While the audience at the famed Waldorf Astoria laughed at Behar's performance and her musings on feminism and Salman Rushdie's sexual proclivities, Walters seemed less amused, at least according to her then-boyfriend, now-husband. "So what?" Behar said at the time. "I'm not going to work for her."
However, a few months later Behar got the call from ABC and she would, in fact, come to work for Walters. "She's funny, intelligent and well-informed," Walters told People of her decision (via Time). "I chose Joy because we wanted the show to be entertaining." Walters might have kept her poker face on during Behar's performance, but she would later say that Behar reminded her of Carol Burnett.
After 17 years on "The View," Walters exited the show in 2014 (via People). Today, Behar regularly dominates the conversation around the program — particularly when it comes to shutting down her departed castmate Meghan McCain (via Salon).