Norm Macdonald's Net Worth At The Time Of His Death May Surprise You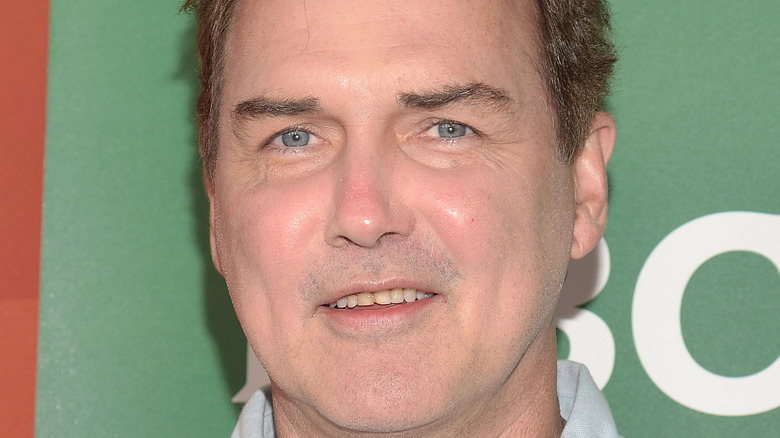 Jason Kempin/Getty Images
The world of comedy is mourning the loss of former "SNL" star Norm Macdonald, who has died from cancer at the age of 61. Per Deadline, the actor and comedian had cancer for nine years but kept his condition private as he continued to work. His death was announced by his management, Brillstein Entertainment, and his friend and producing partner Lori Jo Hoekstra has spoken out about his death, explaining his reasons for not revealing his cancer diagnosis: "He was most proud of his comedy ... He never wanted the diagnosis to affect the way the audience or any of his loved ones saw him. Norm was a pure comic. He once wrote that 'a joke should catch someone by surprise, it should never pander.' He certainly never pandered. Norm will be missed terribly."
Macdonald, while probably best known for his work on "SNL," has appeared in a number of movies and TV shows over the years, from his main role as Norm Henderson in ABC's "Norm" to his recurring role as Uncle Rusty in "The Middle" alongside the likes of Patricia Heaton and Eden Sher, also on ABC (via IMDb). Named as one of Paste Magazine's top fifty stand-up comics of all time in 2017, he enjoyed a rich and varied career, but what was his net worth at the time of his death? 
He was a multi-millionaire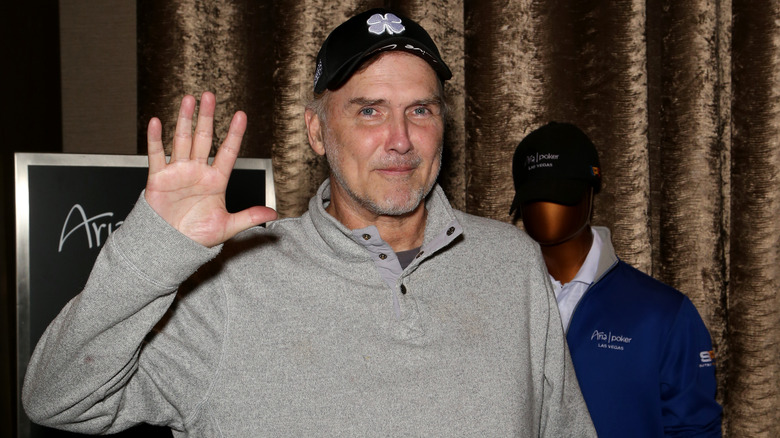 Gabe Ginsberg/Getty Images
According to Celebrity Net Worth, the net worth of Norm Macdonald at the time of his death was $2.5 million. While he became a millionaire, this was a far cry from his beginnings, growing up in Quebec City in the 1960s. He was born to two teachers; his father was a World War II vet. Macdonald got his career off the ground in the 1980s, appearing at stand-up clubs in Ottawa, and was a writer on "Roseanne" for a couple of years before joining the cast of "SNL" in 1993. 
He first started with impressions of Larry King, Quentin Tarantino, and other prominent figures before beginning to host the "Weekend Update" segment. Here, nothing was off limits, as the comedian poked fun at celebrities across the country. Post-"SNL", he moved onto "Norm" before trying his hand at roles across various TV shows, while also portraying Colonel Sanders in a range of popular KFC commercials, according to Entertainment Weekly.