Celebs React To The Heartbreaking Death Of Norm Macdonald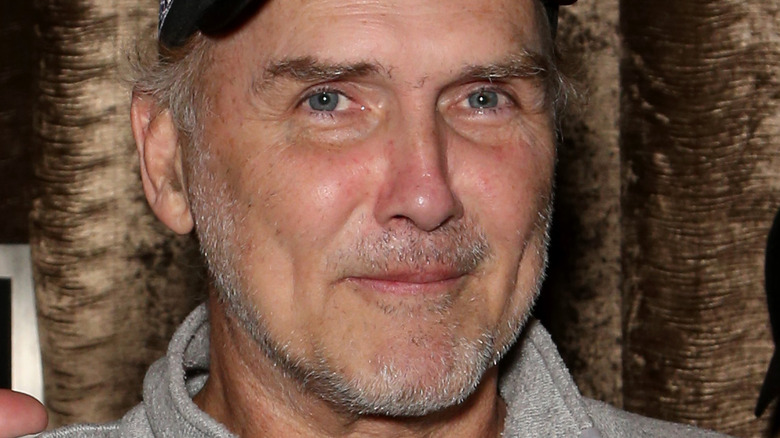 Gabe Ginsberg/Getty Images
It's hard to find genuine people in Hollywood, and when you do, it's hard to see them go. Deadline has confirmed that comedian Norm Macdonald has died from cancer, after keeping his diagnosis private, despite dealing with it for years. "He never wanted the diagnosis to affect the way the audience or any of his loved ones saw him. Norm was a pure comic. He once wrote that 'a joke should catch someone by surprise, it should never pander.' He certainly never pandered. Norm will be missed terribly," Macdonald's friend and co-producer, Lori Jo Hoekstra, told Deadline.
Macdonald was born in 1959, making him 61 at the time of his death. Outside of his own comedy shows, Macdonald was perhaps best known for his recurring role on "Saturday Night Live," where he was a resident weekend anchor (via IMDb). This position allowed him to interact with countless celebrities, comics, influencers, and more, including Jim Carrey and Tim Allen.
It's the people he's touched that are beginning to express their heartbreak at his death.
Norm Macdonald inspired many comedians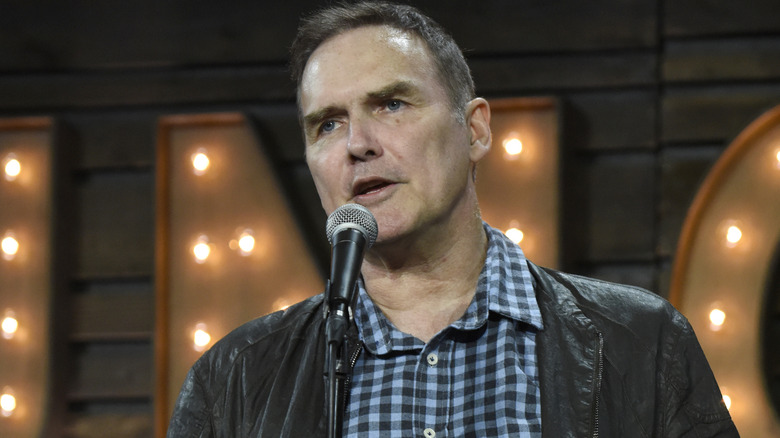 Tim Mosenfelder/Getty Images
The news of Norm Macdonald's death has upset many fans — famous and non-famous alike — and they're taking to the internet to express their grief. Of particular note are some massive names who are struggling with this news. Actor and singer Josh Gad tweeted a link to Deadline's article confirming Macdonald's death, saying, "Oh come on! Damnit. Not Norm. Absolutely gutted. One of the most underrated and hilarious SNL performers. RIP."
Many celebrities are joining in on the collective mourning. Whitney Cummings tweeted, "Norm is the pinnacle of bravery and originality," with a broken heart emoticon. Meanwhile, Seth Rogen tweeted, "Oh f***. I was a huge fan of Norm Macdonald and I essentially ripped off his delivery when I first started acting," before continuing, "I would stay up specifically to watch him on talk shows. He was the funniest guest of all time. We lost a comedy giant today. One of the all time greats. RIP." And Jim Carrey tweeted, "My dear friend Norm MacDonald passed after a brave 10 year battle. He was one of our most precious gems. An honest and courageous comedy genius. I love him."
What's clear through everyone's sentiments is that Norm Macdonald inspired an entire generation of comics, and inspiration like that doesn't die. Macdonald's legacy will be carried on for generations to come, and his name will live on forever as one of the best comedians. After all, he's a "comedy giant," per Rogen, and giants don't fall that easily.