Why Zoë Kravitz's Met Gala Dress Has The Internet Talking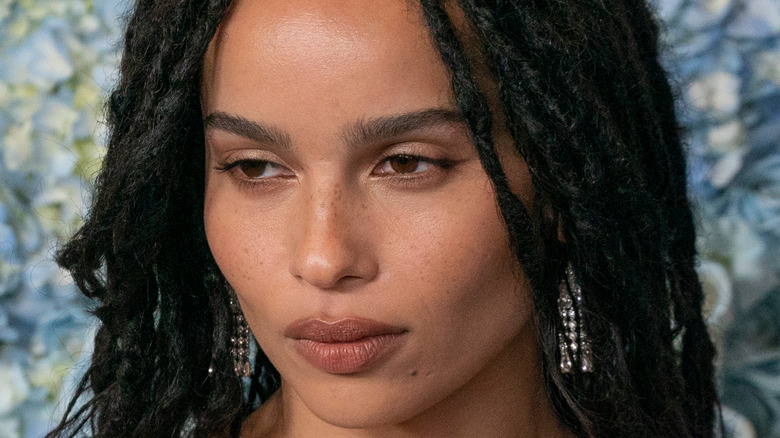 lev radin/Shutterstock
Zoë Kravitz always looks gorgeous. The daughter of musician Lenny Kravitz and actress Lisa Bonet, it's no surprise that she is shockingly gorgeous with that DNA (via GoalCast).
According to Buzzfeed, Kravitz is one of the few celebrities who has been able to avoid a fashion or beauty mistake. The "Big Little Lies" actress has looked flawlessly put together at every red carpet event, and even served a look while sitting at a basketball game. It would seem that she truly can do no wrong.
However, as the 2021 Met Gala rolled around, fans were talking about the gown she wore to the star-studded event. Her completely mesh look was met with mixed reviews (via Page Six). One Twitter user wrote, "Of course Zoë Kravitz is beautiful, but the look was boring and also lame." 
Another had a differing opinion, writing, "Zoë Kravitz is a literal goddess."
So, what about this look had the internet talking?
Some found her outfit to be a bit revealing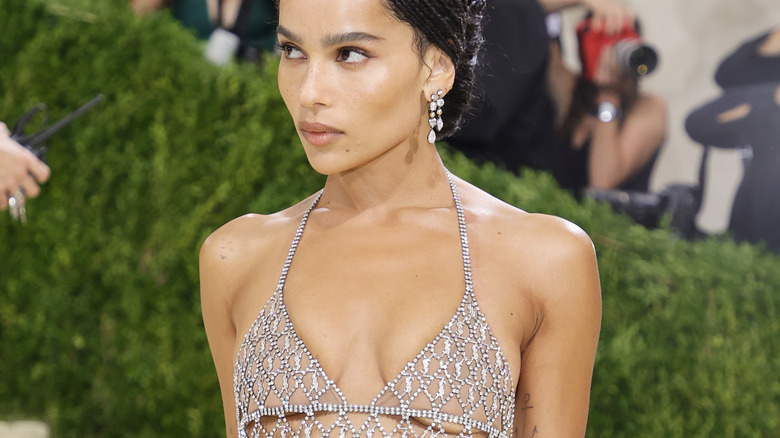 Mike Coppola/Getty Images
In case you were unaware, the Met Gala releases a dress code every year (per Vogue). The theme for this year's event was "American Independence." With a vague theme like that, much of the outfits worn were up to the celebrity's own interpretation.
With that being said, it was a bit surprising that Zoë Kravitz chose to wear the sheer dress designed by Saint Laurent (via Page Six). While beautiful, it didn't stand out nearly as much as some of the other looks worn to the event. It was a daring choice to wear something so revealing, but she looked beautiful and fans agreed. One Twitter user commented, "Look if I was at the Met Gala and saw Zoë Kravitz enter I would simply give up and leave."
Aside from her dress, many fans were talking about the rumors flying around that she is dating actor Channing Tatum. According to People, Tatum and Kravitz arrived separately but exchanged PDA and left together. They have been rumored to be dating for a while now.