The Real Reason Jared Kushner's Father Went To Jail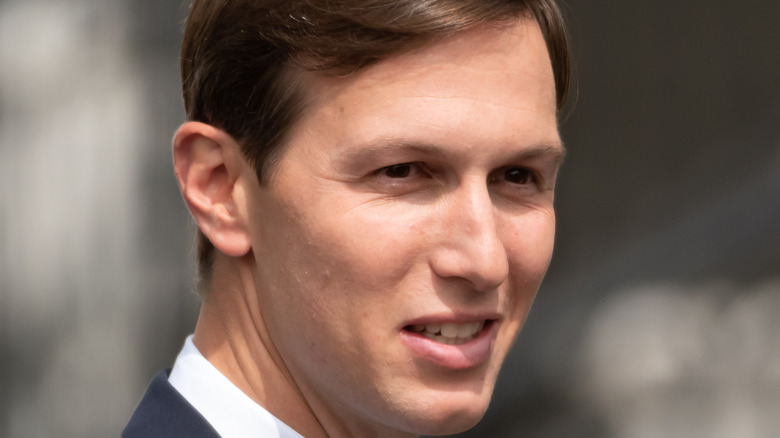 noamgalai/Shutterstock
Jared Kushner has spent much of 2021 laying low with his wife, Ivanka Trump, and their three small children after four years in the political spotlight thanks to becoming his father-in-law's seemingly-accidental right hand man from 2016 campaign to 2020 campaign with a chaotic and historical presidency in between. With a famous father-in-law under constant scrutiny and investigation for transgression after transgression, Jared may have been the perfect man to be in Donald Trump's corner after watching his own father come under fire for some pretty serious early in his adult years.
Jared was born to billionaire real estate developer Charles Kushner in Livingston, NJ in 1981 and grew up with a privileged life, eventually earning a degree from Harvard University (via Biography). But soon after Jared's 2003 graduation from the Ivy League, his life would change forever when his father was arrested and eventually sent to prison, upending Jared's family and the family business.
A politician with big dreams puts Jared Kushner's father behind bars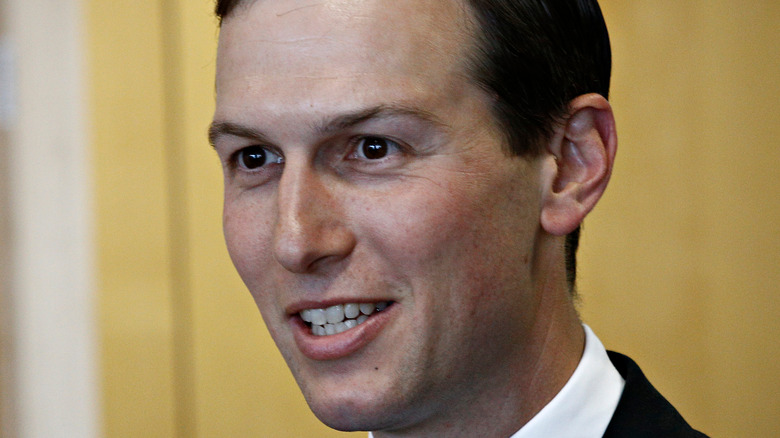 Alexandros Michailidis/Shutterstock
The year was 2005 and Charles Kushner had been arrested for tax evasion, illegal campaign contributions, and witness tampering thanks to ambitious U.S. Attorney Chris Christie, who became the governor of New Jersey just a few years later. Kushner, one of the most prominent Democratic donors in the country, pleaded guilty in a plea deal that got him sent to prison for two years, according to The New York Times. During that time, a young Jared took over the family's real estate business and even bought himself a newspaper, Manhattan's New York Observer (via Biography).
Perhaps the witness tampering charge was the most dramatic of the elder Kushner's crimes. Charles Kushner's brother-in-law was cooperating with prosecutors, so he sent a prostitute to seduce his brother and had the tryst recorded to use as blackmail. When sentencing Kushner, the judge said, "It is difficult for me to reconcile the generous man with the revengeful, hateful man. But I must take into consideration the vengeful nature in which this was done. In light of all the relevant circumstances, I find that you be imprisoned for 24 months."
In 2019, while promoting his new book, "Let Me Finish," Christie described the Kushner case as "one of the most loathsome, disgusting crimes" that he ever prosecuted (via CNN).
A year later, by the end of 2020, Donald Trump pardoned Kushner of those crimes as part of his end-of-his-presidency pardon spree in December (via NPR).