Why Queen Elizabeth Just Sent A Congratulatory Message To North Korea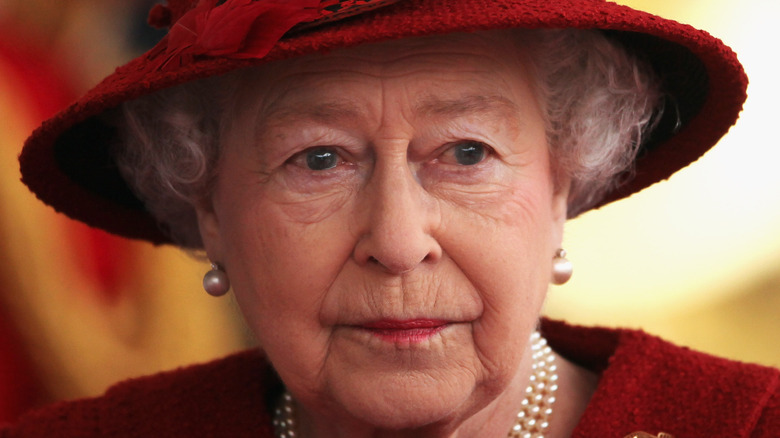 Dan Kitwood/Getty Images
Queen Elizabeth II sent a congratulatory message to the people of North Korea on the country's national day. In a statement to CNN, a spokesperson for Buckingham Palace confirmed that the message was sent on behalf of Her Majesty the Queen by the United Kingdom's Commonwealth and Development Office (FCDO). 
The Palace spokesperson went on to add that the message was delivered "as has been done before," and clarified that it is standard practice for the British monarch to send similar messages on other national days around the world. "Her Majesty in all dealings with other Heads of State acts on the advice of the FCDO," the spokesperson concluded. 
Elsewhere, a spokesperson for the United Kingdom's Commonwealth and Development Office also confirmed, "As in previous years, HM The Queen has sent a message to the people of the DPRK [Democratic People's Republic of Korea] on the occasion of their National Day."
Per The Daily Mail, North Korean state media later reported that the Queen's message was received on Tuesday, September 7, two days before the communist state celebrated its 73rd anniversary. 
What did the Queen's message to North Korea say?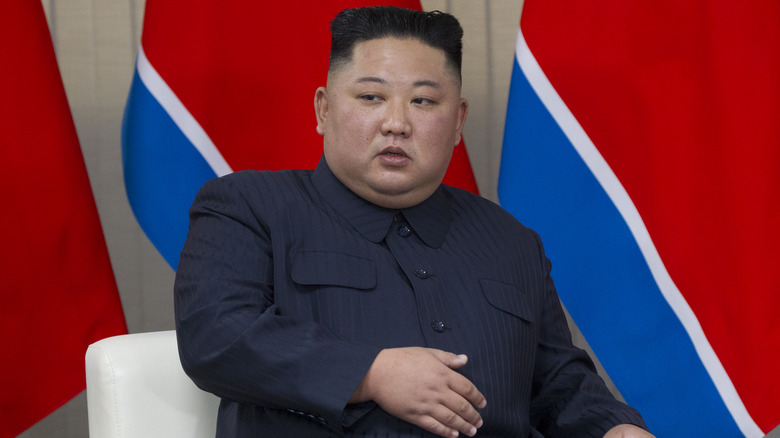 Mikhail Svetlov/Getty Images
The message from Queen Elizabeth II, which is believed to have been made public for the very first time, read, "As the people of the Democratic People's Republic of Korea celebrate their national day, I send my good wishes for the future."
Speaking to The Telegraph, a leading expert on North Korea, Aidan Foster-Carter, said it was a strange time for the United Kingdom to be sending gestures of goodwill to the region when considering the country's rising tensions with its neighbor, South Korea. "With North Korea in the doghouse, it's an interesting time for us to send a gesture of friendship," Foster-Carter explained. 
According to CNN, North Korea celebrated its 73rd anniversary on Thursday, September 9, with a military parade in Pyongyang. During the celebrations, the North Korean leader, Kim Jong Un, made an appearance in Kim Il Sung square, where he waved at the onlooking crowds.