Here's How The Royal Family Wished Prince Harry A Happy 37th Birthday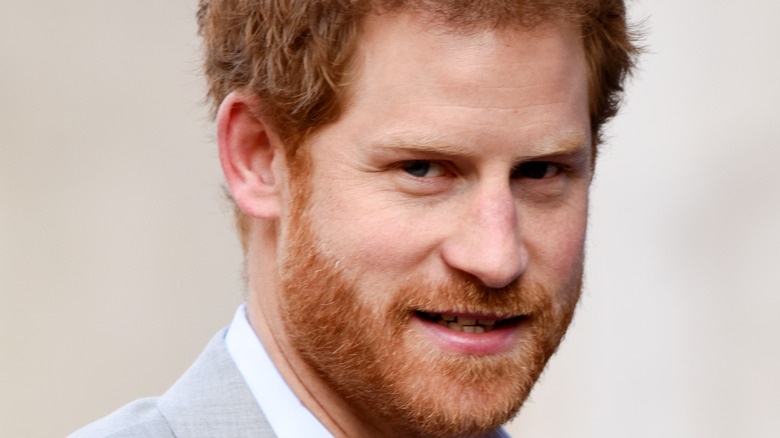 Bart Lenoir/Shutterstock
Prince Harry may have left his family, Great Britain, and his royal duties behind for a brand-new American life in Southern California with wife Meghan Markle and their two small children, Archie and Lilibet, but that doesn't mean he is persona non grata with the royals. He has returned to his native country twice since moving — one time for his grandfather's funeral in April 2021, and again in July 2021 for the unveiling of his mother's statue in honor of her 60th birthday.
It's true that Harry may have alienated some of his family with his tell-all interview with Oprah Winfrey in March 2021, in which he and Meghan revealed their mental health was suffering as members of the royal family, and that Meghan had felt suicidal and couldn't get the help she needed. He revealed more about his mental health in an Apple TV+ documentary called "The Me You Can't See" (via USA Today). Despite all this, the royals have not ostracized Harry and instead expressed warm — yet simple — wishes for him on September 15, 2021, as he celebrated his birthday and turned 37 years old.
The royal family wished Prince Harry a happy birthday via social media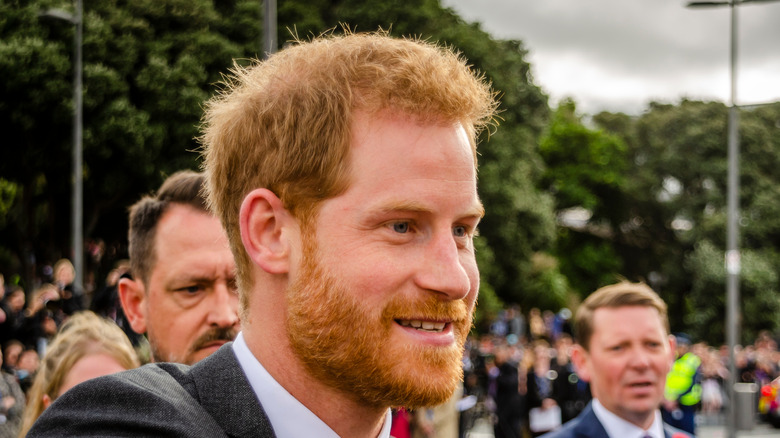 Natalia Ramirez Roman/Shutterstock
It's a time of birthdays for the Duke and Duchess of Sussex, as Meghan Markle turned 40 on August 4, 2021. For the occasion of Harry's birthday, the royal family made sure to acknowledge him and his big day publicly using the greatest tool we have for that in the 21st century — social media.
While the messages didn't say much, the sentiments were there as the Duke and Duchess of Cambridge — a.k.a. Prince William and Kate Middleton, Harry's brother and sister-in-law — tweeted a photo of Harry smiling with the simple words "Happy Birthday Prince Harry," accompanied by a balloon emoji.
The Prince of Wales and the Duchess of Cornwall, Prince Charles and Camila Parker-Bowles, tweeted photos of Harry through the years, including one with Charles and Harry when the young prince was a child. The photos were accompanied by a simple message, "Wishing The Duke of Sussex a very Happy Birthday today!"
The royal family Twitter account, which represents Queen Elizabeth II, Harry's grandmother, also shared photos of Harry through the years with a message very similar to the one sent out by Harry's father's account. Not to be outdone, the official Twitter for the Duke and Duchess of Sussex themselves tweeted a very simple message, "Happy birthday to Prince Harry" along with celebratory emojis and a smiling snap of the handsome prince.