The Truth About The Intense Therapy Sharon Osbourne Underwent After Leaving The Talk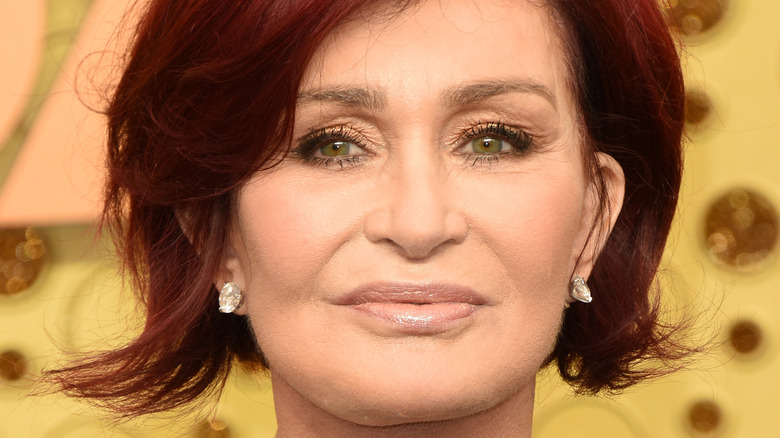 Kathy Hutchins/Shutterstock
Sharon Osbourne has opened up about the intense therapy she underwent after leaving "The Talk."
According to People, Osbourne departed from the CBS daytime show back in March 2021, after she was accused of using racist, bullying and homophobic language while in the presence of her former co-hosts — and following the wave of backlash she received after a segment on the show in which she defended comments made by Piers Morgan regarding Meghan Markle and Prince Harry's bombshell Oprah Winfrey interview.
A statement released by CBS at the time of Osbourne's departure from "The Talk" read, "The events of the March 10 broadcast were upsetting to everyone involved, including the audience watching at home. As part of our review, we concluded that Sharon's behavior toward her co-hosts during the March 10 episode did not align with our values for a respectful workplace."
Speaking to The Daily Mail in her first major interview since the controversy, Osbourne revealed that she had received death threats against her and her family, was forced to hire 24-hour security, and underwent months of intense therapy to cope with the stress.
If you or someone you know is struggling with mental health, please contact the Crisis Text Line by texting HOME to 741741, call the National Alliance on Mental Illness helpline at 1-800-950-NAMI (6264), or visit the National Institute of Mental Health website.
What kind of therapy did Sharon Osbourne undergo?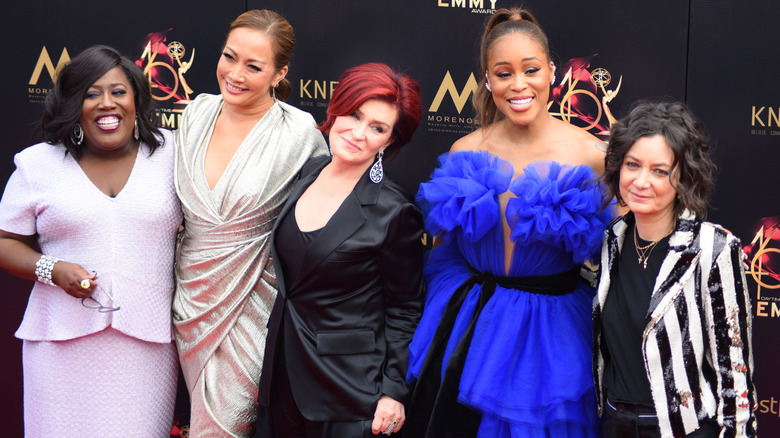 Michael Mattes/Shutterstock
During the exclusive interview with The Daily Mail, Osbourne disclosed, "I definitely went through a difficult patch at the beginning. I found it embarrassing. The humiliation that people would think that I might be a racist."
Osbourne's former co-host, Sara Gilbert, later suggested that she try ketamine therapy treatments to help with the trauma. "I went through three months of therapy. I had ketamine treatment and I got it all out. All the tears and everything that I felt, you know. All of that, it's gone," she revealed. 
According to People, ketamine is used by some as an illegal high, as the drug can put people into a detached state and bring on hallucinations. However, according to Harvard, ketamine is also a medication used on patients as an anesthetic, and, in small doses, can be used to treat certain forms of depression.
Osbourne went on to reveal how therapy and her family helped her get through the aftermath of "The Talk" controversy, adding that she feels ready to move on. "You know how this industry works — nothing's forever and everyone's replaceable," she told the publication. 
Sharon Osbourne blamed cancel culture for her departure from The Talk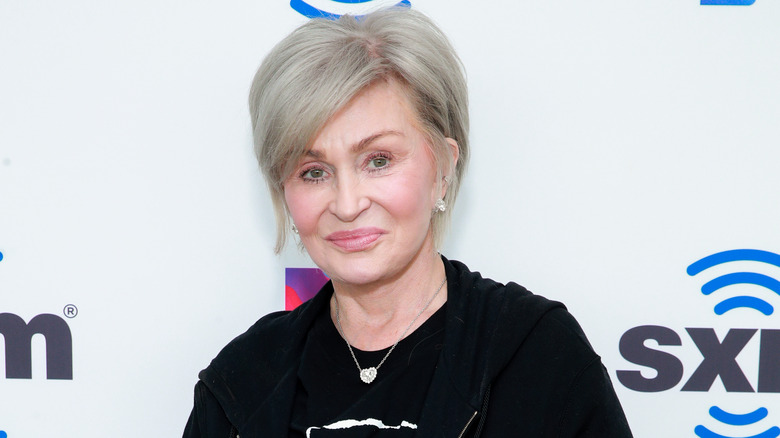 Rich Fury/Getty Images
During the sit-down with The Daily Mail, Osbourne also described the backlash she received for defending Piers Morgan as "a freedom of speech matter." She continued, "A journalist friend of mine who wrote something that people didn't like and then a few crazies out there, some thugs go — 'you must be racist, that's why you're saying it' — about my friend Piers. It's like, come on."
The former "America's Got Talent" star then suggested she was let go by "The Talk" as a result of so-called cancel culture.  "It was as if I had gone in there with a machine gun and threatened to kill somebody ... Where is the forgiveness? Where is a second chance? So you say something wrong. You're not threatening somebody, but you say something wrong. You're out, you are out," she explained to the publication.
Elsewhere, Osbourne also accused CBS and "The Talk" producers of "setting her up" with a heated discussion about race with co-host Sheryl Underwood. "They all knew the question and they all knew what was going down. I felt totally betrayed," she claimed.