The Heartbreaking Death Of Queen Elizabeth's Close Friend Sir Timothy Colman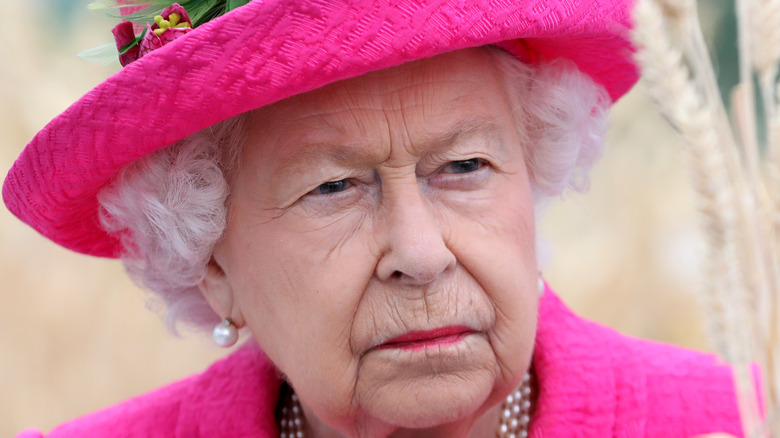 Chris Jackson/Getty Images
Queen Elizabeth II continues to navigate life without her longtime love, Prince Philip. The Duke of Edinburgh passed away back in April at the age of 99. Since that time, the queen has been keeping herself busy by filling her time with work, family, and her dedication to her faith, per People. "I always felt that she was never knocked off course," a royal insider told the outlet back in June. "It's her way to remain as steady as possible."
Elizabeth officially broke her period of mourning on April 22, about two weeks after Philip's death. She then began keeping a regular schedule, which included her usual engagements and activities. Her family and loyal staffers have reportedly been there to help her adjust to life without her husband and carry on her work. She's also been regularly attending virtual church services and taking walks with her dogs on the grounds of Windsor Castle. "She understands that she has a job to do, and [Philip] would have wanted her to crack on," a source close to the queen said. "She loves to work. She is never idle."
However, this week, Elizabeth was given some more bad news when she learned of the sad passing of yet another very important person in her life.
Queen Elizabeth has lost a lot of loved ones this year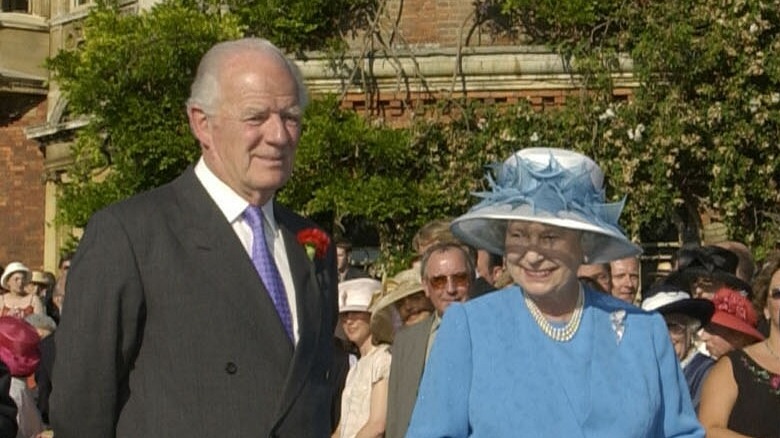 Anwar Hussein/Getty Images
According to Newsweek, Queen Elizabeth's longtime friend, Sir Timothy Colman passed away at his home at the age of 91 this week. Colman was not only Elizabeth's friend, but he was also the husband of her cousin, Mary Bowes Lyon. Lady Mary sadly died just eight months before her husband. The queen and Colman also worked closely together as he served Elizabeth directly as Lord Lieutenant of Norfolk for more than two decades.
In addition to his service to the crown, Colman was also an impressive sailor. Between 1972 and 1980 he broke the world record seven years in a row for speed sailing in boats that he helped design. Colman is survived by his four children, Sarah, Sabrina, Emma, James, and Matthew.
This year has been a sad one for the queen who not only lost her husband, her cousin, and Colman, but another longtime pal, Lord Samuel Vestey. Vestey passed away at the age of 79 back in February. His wife, another close friend of Elizabeth's also died at the age of 71 in November. It seems that Elizabeth has had to deal with a lot of heartbreak over the past few months. However, she continues to hold her head high and stay strong as she has for decades during her long reign.