Inside Pauley Perrette's Real-Life Crime Obsession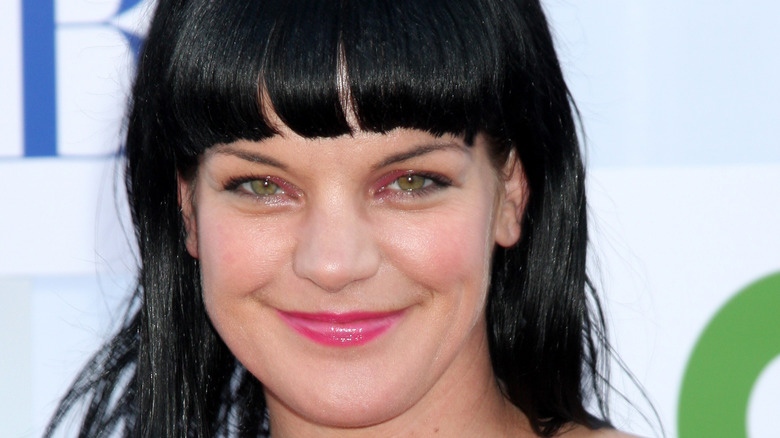 Kathy Hutchins/Shutterstock
Pauley Perrette's acting career took off when she landed the role of Abby Sciuto on "NCIS." Although an unknown when the show premiered in 2003, Perrette — and her character — soon became a fan favorite. Viewers connected with Abby, who has tattoos, piercings, and a goth look, and is also whip smart, resourceful and a leader in science, mathematics, and forensics (via Screen Rant). And Perrette, who was on "NCIS" for 15 seasons before leaving in 2018 (via Newsweek), couldn't be prouder of the influence her character has had on females both young and old.
"I hear from kids, teachers, parents, grandparents and relatives daily, from all over the world. I am constantly told how my character has been an incredible influence," Perrette revealed (via Cinema Blend). "Abby has led young girls to want to pursue math and science degrees and, in general, to just be awesome ... Abby is a fictional television character, but what she represents is a new era in the expectations and potential for young girls and women everywhere."
Perrette's ability to play Abby so convincingly, however, shouldn't come as a surprise since the actress already had a background in criminal investigation before she won the part that made her famous.
Pauley Perrette studied criminal science before NCIS
Kathy Hutchins/Shutterstock
Before Pauley Perrette landed her role as forensic scientist Abby Sciuto in "NCIS," she studied criminal science and was considering going into the field. In fact, acting was just a "side job" for her at the time (via Cinema Blend). "I have a life-long crime obsession," she said while appearing on "The Late Late Show with Craig Ferguson." "Undergrad, I went to school for sociology, psychology, and criminal science. Then I was starting my master's degree in criminal science, and then I ended up in the entertainment industry — talk about crime! — and then the world goes around and God's like 'Hmmm...'. Now, I play a forensic scientist, which I was studying to be in the first place ... It could be weird, or it could be perfect."
Since leaving "NCIS" in 2018, Perrette announced in 2020 that she was retiring from acting, instead choosing to focus on her rescue dogs. "I finally and happily retired! And this is what I was looking forward to," she said (via TV Fanatic).