Twitter Is In A Tizzy After Allison Mack Reports To Prison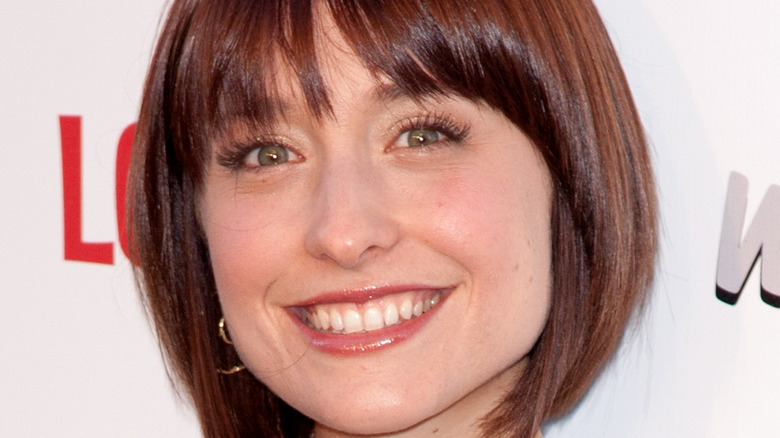 Photo Works/Shutterstock
Actor Allison Mack has reported to prison, and Twitter is losing it. Mack was known for her work on "The Ant Bully," "Honey, We Shrunk Ourselves!" and "Superman/Batman: Public Enemies," but she was best known for her role as Chloe Sullivan on the CW's "Smallville" (via IMDb). The cast of "Smallville" looks considerably different today, especially because the series wrapped in 2011, but the differences don't end at physical appearance. Now, a cast member will be in prison for her work in a cult.
According to Deadline, Mack surrendered herself to New York authorities on Sept. 13, 2021, two weeks ahead of when her sentence was supposed to start. This comes three years after Mack was arrested and later released on a $5 million bond. Mack has faced charges of sex trafficking, sex trafficking conspiracy, and forced labor conspiracy, all in relation to her work with the NXIVM cult, and she ultimately pleaded guilty to racketeering charges in April 2019, per Deadline.
While the actor is in prison now — a New York judge gave her a mere three-year sentence — she still faces "a civil case from around 80 ex-cult members on fraud and abuses claims." Now, with the news of Mack's surrendering going public, Twitter is having a field day.
Allison Mack's early prison sentence is causing quite a stir online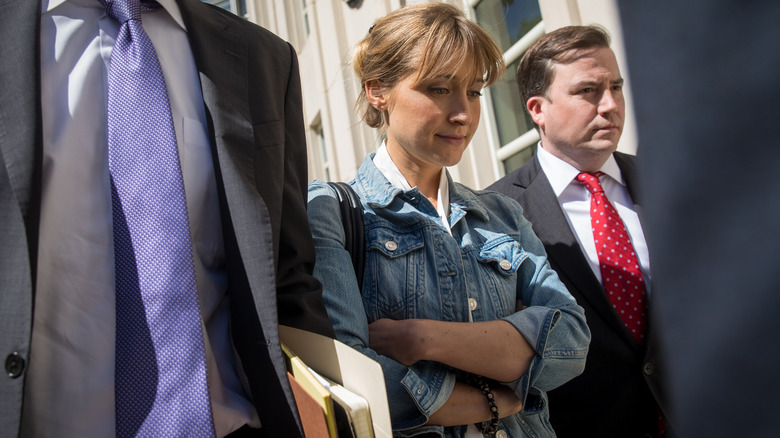 Drew Angerer/Getty Images
After surrendering herself to authorities, Allison Mack has become an inmate at FCI Dublin, a "low-security federal prison in the East Bay area outside San Francisco," according to ET Online. Worth mentioning, too, is that this is the same facility that saw Lori Laughlin and Felicity Huffman as inmates after their college admissions scandal.
Meanwhile, Twitter users are curious about Mack's short sentence. "​​I wonder if you were not a celebrity, what your prison time would be for something like this?" one user wrote. One user even acknowledged that her work on "Smallville" featured talk of cults, saying, "How could Allison Mack keep a straight face while talking about cults?"
Others simply want relief for the cult's victims. "While I'm shocked and saddened at how light her sentence is for being the figurative NXIVM Madam and ruining so many lives, I hope that her being firmly behind bars allows the start of closure for her victims," another user wrote.
Reactions to Mack's surrendering range from worry for the victims to wondering why Mack's sentence is so short, but one thing remains important through it all: This hopefully will begin a time of healing for everyone who was hurt by the NXIVM cult.