Kim Kardashian Just Revealed North West's Surprising Style Preference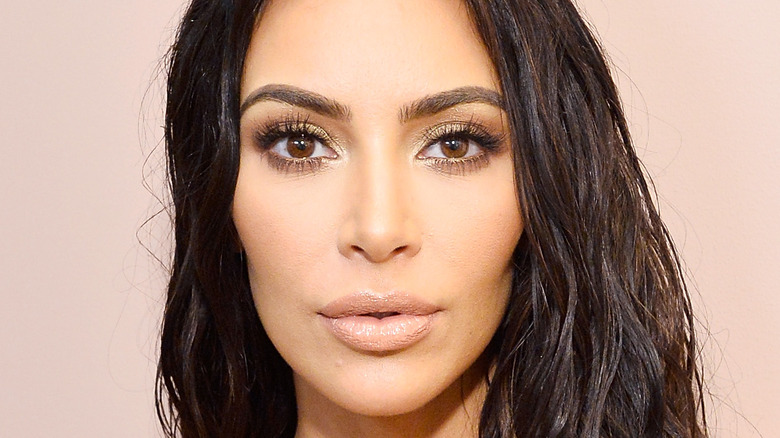 Stefanie Keenan/Getty Images
Kim Kardashian and Kanye West's four children — North, Saint, Chicago, and Psalm – are said to be very different. The reality star has often spoken out about motherhood and her kids as she continues to navigate the ups and downs of parenting. In August 2021, an online debate began about who Kardashian and West's children look like (via People Magazine). Although the KKW Beauty founder often calls her younger daughter, Chicago, her mini-me, she admitted that she thinks her oldest son, Saint, is her "twin." However, others disagreed, revealing that they believe Saint looks just like his father. When one Twitter user pointed this out, Kardashian replied, "Really? People say this all the time! Why do I think he's my twin????"
Another social media user agreed, revealing that Saint is the spitting image of his father, but that little Chicago looked just like her mom. "Girl no he looks like Kanye but Chi! now that's your twin!" Kardashian replied to that message by writing, "What's crazy is I don't really see that but everyone says it!"
In addition to North, Saint, Chicago, and Psalm's different looks, the Kardashian-West kids also appear to have very different personalities, which the "Keeping Up With the Kardashians" star detailed during a recent interview, per the Daily Mail.
Kim Kardashian reveals that North West is a goth girl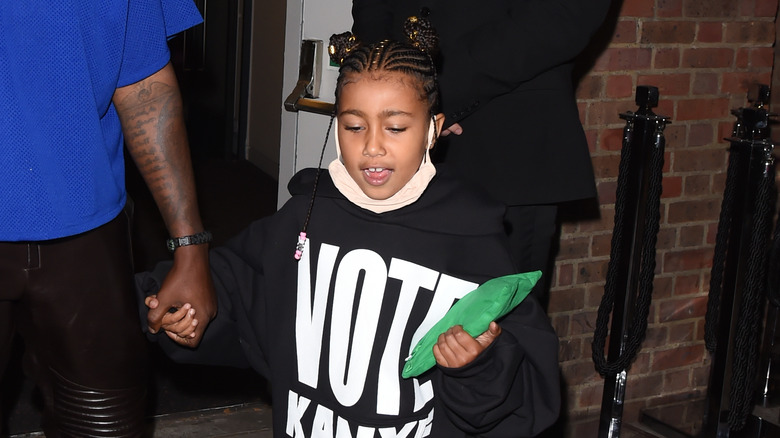 Mark Boland/Getty Images
E! Online reports that Kim Kardashian sat down for an interview with Ellen DeGeneres and opened up about the personalities of the four children she shares with Kanye West. When speaking about her daughter, North, the reality star admitted that her oldest child has a very unique and surprising sense of fashion. "All my kids are so different. North is like goth — she's into Hot Topic. She puts fake tattoos on her face, and she listens to Black Sabbath, and she's just like a full goth girl." Since Kardashian herself is known for being very feminine, the news may surprise some fans.
However, the KKW Beauty founder claims that her younger daughter, Chicago, is very much like herself. "She is my girliest girl that loves pink and purple and makeup," Kardashian said. "Chi-Chi is my little princess. Anything princess, anything girly girl—that's her," she later added. As for the boys, Kardashian admitted that Saint is all about technology. "Saint is like video game, tech wiz — like, amazing," the proud mom stated. "And Psalm is really into 'Paw Patrol' and 'Cars.' Like, every kid is so different."
Kardashian later went on to reveal that while her kids are well-behaved, they can still give her a hard time, which is something that other moms are sure to find very relatable.