You Won't Believe Which Celebrity Swears By Washing Her Hair With Coca-Cola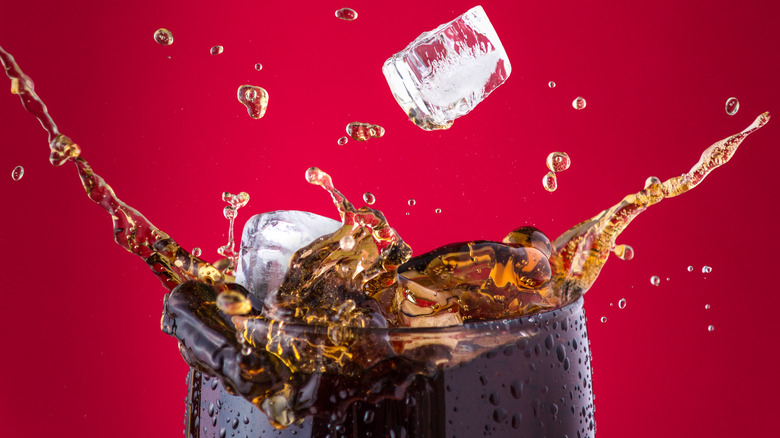 MitchMan81/Shutterstock
Have you ever considered washing your hair with Coca-Cola? It might be a little unconventional, but perhaps it's worth a try? While we wouldn't recommend that you ditch the shampoo and conditioner completely, some people have long been proponents of unlikely hair-washing methods — including a number of celebrities. When you look at some of the different hair tips out there, it might seem as if the possibilities are endless!
From mayonnaise (via Bustle) to apple cider vinegar (via Healthline), people swear by all manner of things when it comes to looking after their locks, but what about Coca-Cola? You might be familiar with other uses of the iconic soda, like cleaning pots and pans, adding flavor in cooking, and even relieving jellyfish stings (via LifeHack), but it turns out it might be good for your hair too. This celebrity recommends washing your hair with the popular drink — will you give it a try?
Model Suki Waterhouse swears by rinsing her hair with Coca-Cola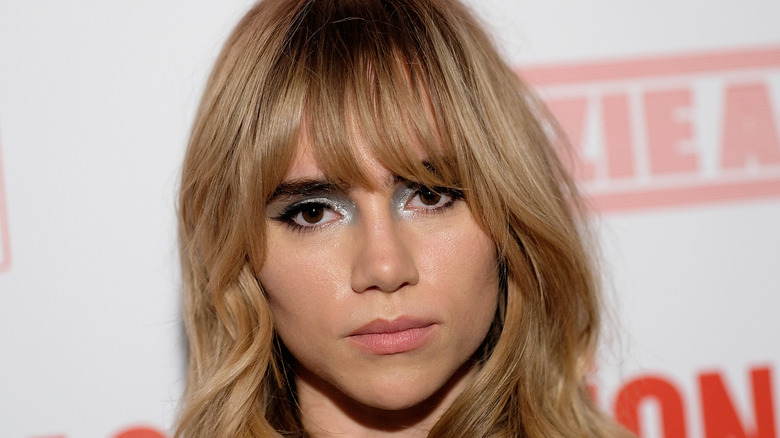 Dimitrios Kambouris/Getty Images
The Coca-Cola hair-washing celebrity in question is none other than English model Suki Waterhouse. The celeb Us Weekly that she sometimes likes to rinse her hair with Coca-Cola, as she "doesn't like my hair when it's washed — it's fine and limp — but Coca-Cola makes it tousled, like I've gone through the Amazon or something."
Waterhouse — whose famous pals include fellow Brit model Cara Delevingne — was discovered in her native London when she was 16 (via Vogue), and has worked with the likes of Burberry, Tommy Hilfiger, Balenciaga, and Alexander Wang (via Stylectory), and has appeared on Vogue, Tatler, Marie Claire covers (via Fashion Gone Rogue). On top of her modeling career, she's also ventured into acting, featuring in movies including "Love, Rosie," "The Divergent Series: Insurgent," "Assassination Nation" and "Billionaire Boys Club" (via IMDb). Waterhouse is dating Robert Pattinson (via Hello!), following relationships with fellow actor Bradley Cooper and British indie rock musician Miles Kane (via AP News).