Ree Drummond Reveals The Rock Bottom Moment That Launched Her Weight Loss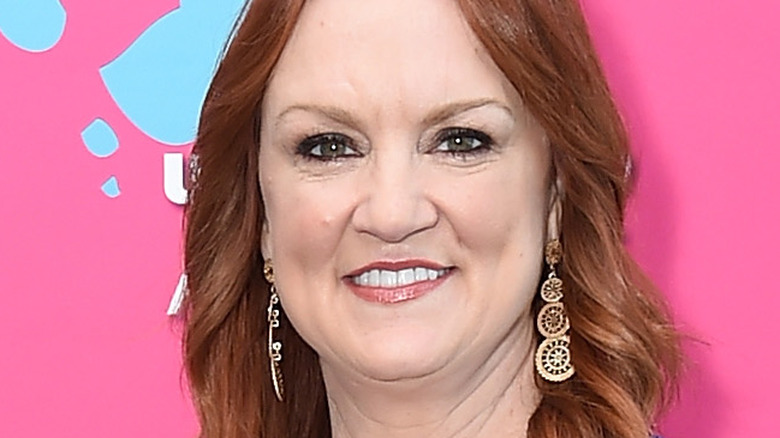 Michael Loccisano/Getty Images
Ree Drummond is one of the most famous cooks on Food Network, thanks to her long-running and wildly popular show, "The Pioneer Woman," which is based on her blog of the same name. If you've never seen her show, then you're honestly missing out on some of the most delicious recipes around — from hearty breakfasts fit for her cowboy husband and their kids to delicious desserts that'll satisfy any crowd. Drummond has truly mastered the art of cooking for friends and family, and sharing her incredible recipes with fans around the world.
However, with all that delicious food around, it can be hard not to devour it all and make "no crumb left behind" your mission in the kitchen. Throw in big life events that are equal parts stressful and exciting, and you've got yourself a recipe for possible weight gain, as Drummond found out.
During an interview with Entertainment Tonight, the mom of four got candid about her weight loss and fitness journey, and revealed the exact moment that pushed her to start taking her health more seriously.
The 'rock bottom' moment that led to Ree Drummond's healthy changes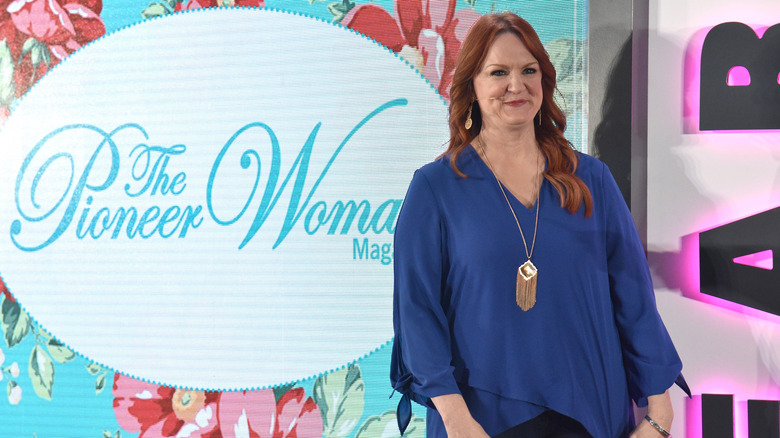 Bryan Bedder/Getty Images
Speaking with Entertainment Tonight, Ree Drummond revealed the moment that caused her to change up her lifestyle and focus on her health. "I have a cooking show, I write cookbooks, I have a cooking website. I have a restaurant, a bakery. So you know, it just kept creeping up and in January of this year, we took my son Bryce to college," she explained. "I tell this story, but I basically hit rock bottom eating chips and salsa one night. I went a little overboard, but I thought that night, 'I am going to start tomorrow, I am doing something different.'"
The "Pioneer Woman" star then revealed that she's lost about 60 pounds so far, and while the number on the scale has never been the driving force behind her health and wellness journey, she says the scale was "a gauge for me that I was heading in the right direction." The Food Network vet also revealed that she still enjoys treats like cake from time to time, and that she just has a "Rhode Island-sized" piece instead of a "Texas-sized" one.
Ree Drummond's husband's accident also propelled her fitness journey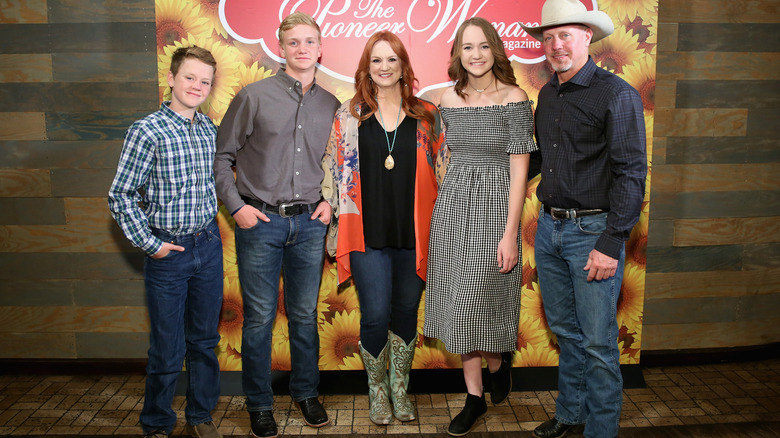 Monica Schipper/Getty Images
In March 2021, Ree Drummond's husband, Ladd, and their nephew, Caleb, were involved in a serious accident on the family's farm in Osage County, Nebraska after their truck collided with another while battling a fire on the ranch. It was later revealed that Ladd had suffered a broken neck and Caleb had a few broken ribs and a concussion (via People).
Speaking with Entertainment Tonight, Drummond said that the accident — which happened a few weeks before her daughter Alex's wedding — actually propelled her fitness journey forward even more. "I was actually getting in shape, trying to get in shape," Drummond explained. "And so [Ladd] was in his neck brace kind of immobilized, but he was training me in the living room telling me to get lower with my lunges and my squats. He was like, 'You're not doing it right!' So he was sort of my unexpected trainer during that whole ordeal. But he did get to walk Alex down the aisle, and that's all that really mattered in the end."