The Truth About Selling Sunset's Amanza Smith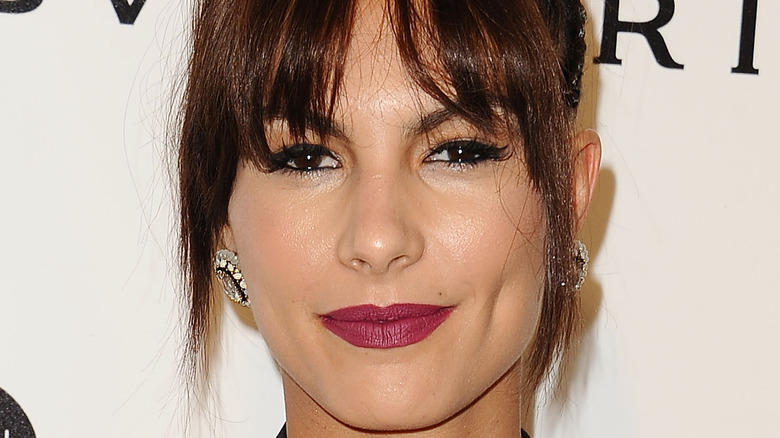 Jason Laveris/Getty Images
As we patiently wait for the premiere of the fourth season of "Selling Sunset," viewers are excited to see the return of fan-favorites like Amanza Smith. Smith was the breakout star from the show's second season and the only agent who is a woman of color to be featured from The Oppenheim Group. However, there's much more to Smith than what we see on TV. Before joining the show as a real estate agent, she was a stager, per Cosmopolitan. As a stager, Smith was responsible for furnishing and designing homes that were up for sale.
Now, she has launched her own interior design company named AmanZa, LLC. According to an Instagram post from August 2, 2020, she said, "AmanZa LLC. can transform your space! All I need is some red paint and banana wallpaper!" The company's official Instagram account went live this year on May 25, per Amanza LLC's Instagram. 
On the page, she has featured her work, including a custom green velvet semi-crescent sofa she created for a client. According to Distractify, Amanza also has an interior design Instagram page, Kidterior Design, that caters to children's rooms and has 10,000 followers. As a single mom, Smith balances her career and taking care of her children.
Amanza Smith has been vocal about life as a single mom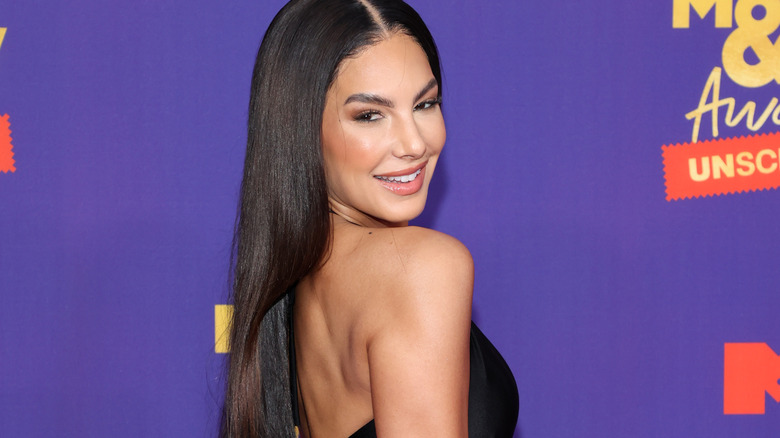 Amy Sussman/Getty Images
Smith married former NFL player Ralph Brown in July 2010, but broke it off two years later (via Us Weekly). The pair officially divorced in July 2015 (via Us Weekly). Smith and Brown share two children — daughter Noah and son Braker — together. Both Smith and Brown had joint custody over the children, but she is currently seeking full custody after having not received child support from her ex-husband since 2014.
The last time Smith saw Brown was in August 2019 when he was dropping off their kids to school in Los Angeles. Two weeks later, Smith says she received an email from Brown with the subject line "No Roof for Kids." In the email, Brown told Smith to keep the children as he felt they wouldn't be safe with him and that he couldn't financially support them. After dropping off the children, she has never heard from Brown again.
According to People, Smith spoke up about her mental health and the struggles she deals with from the situation with her ex-husband in a March 2021 Instagram post. She told Us Weekly, "It sounds impossible sometimes, but make sure you take care of yourself too," adding, "You're always taking care of everybody else ... You have to take time and check-in with yourself too, and just make sure that you're mentally OK."