What Would Happen To Sarah Ferguson If She Married Prince Andrew Again?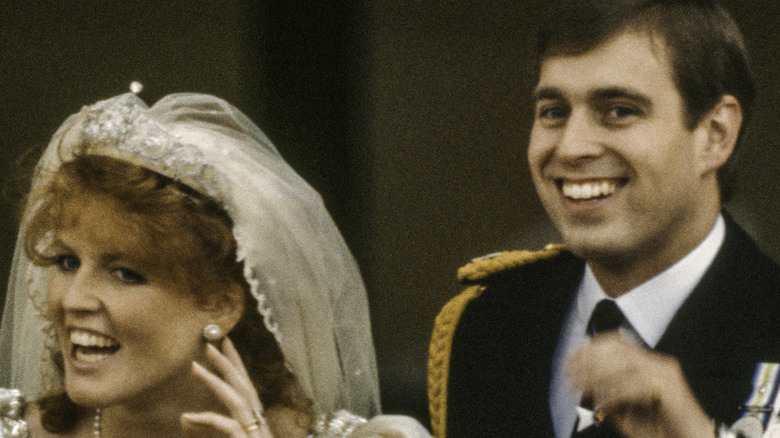 Derek Hudson/Getty Images
Queen Elizabeth's second son, Prince Andrew, married Sarah Ferguson in a stunning royal ceremony that the world watched on July 23, 1986, but the marriage was not to last. Although the union produced two children, princesses Beatrice and Eugenie, the woman known as "Fergie" and her handsome prince divorced in 1992. The pair never remarried but remained close through the years, often making public appearances with their daughters (via SheKnows).
In recent years, there have been reports that Prince Andrew and Fergie have been living under the same roof. In May 2020, Andrew even told The Guardian that remarriage is not out of the realm of possibility. "I don't rule remarriage out and I certainly don't rule it in," he said. "If ever the opportunity arose, I do not know what I would do, as it is not in the plan."
Despite allegations that Prince Andrew sexually abused a woman, Virginia Giuffre, at one of Jeffrey Epstein's mansions when she was 17 (via Insider), Vanity Fair reports that sources close to the pair believe that Andrew would love to marry his former wife again. However, he wants to first get past the sexual abuse allegations, which he denies.
Prince Andrew might change Sarah Ferguson's life again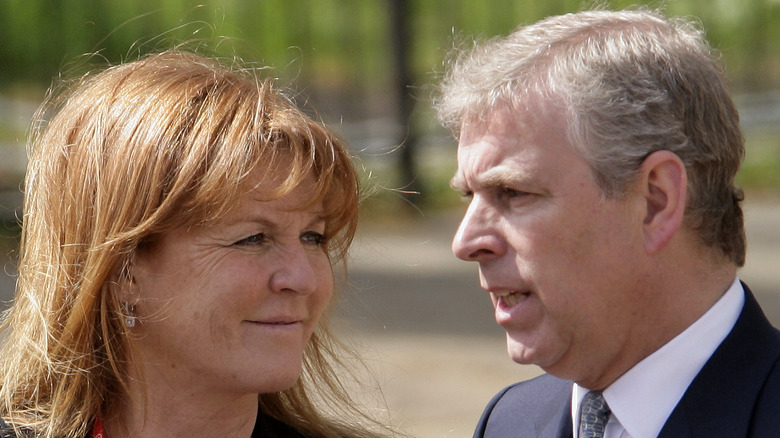 Max Mumby/indigo/Getty Images
According to a source close to the couple, Prince Andrew and Sarah Ferguson may indeed want to wed again. "Sarah and Andrew have been closer than ever in the past year," the source tells Vanity Fair. "They still love and care for each other a great deal and have been living together during the pandemic. It has rekindled something and I can see a second wedding happening if it all goes Andrew's way."
If Andrew and Fergie do wed again, she might get her title of HRH — aka Her Royal Highness — back. When the pair first divorced nearly 25 years ago, Fergie was able to keep her Duchess of York title but had to give up her HRH one, which is bestowed upon senior members of the royal family and their spouses. "It is hard to see how she would not become once again an HRH," royal biographer Nigel Cawthorne, author of "Prince Andrew: Epstein, Maxwell and the Palace," told Insider. Of course, the Duchess of York could always turn down the title, especially if she didn't believe that she would perform any royal duties. 
However, something else could also happen to the Duchess. She could become quite unpopular, Cawthorne pointed out, as Andrew is ranked as the least-liked member of the royal family, as of this writing, according to a YouGov poll.