Why Melanie C Tried To Bury Her Sporty Spice Phase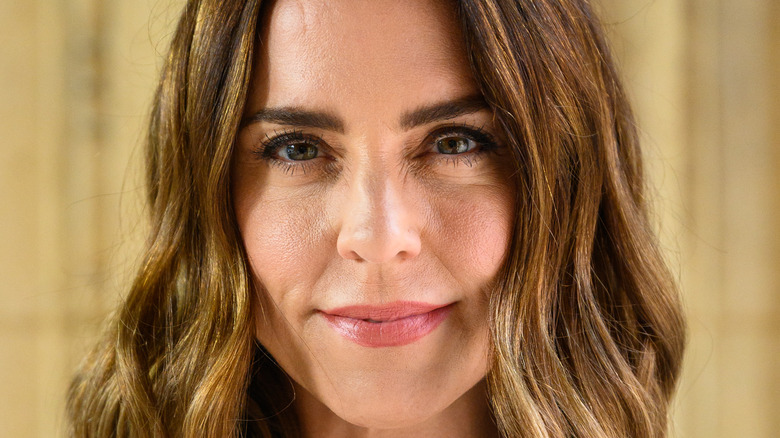 Joe Maher/Getty Images
Melanie C is best known for being one-fifth of one of the biggest girl bands of all time, the Spice Girls. However, despite making a string of hits, touring the world, and becoming one of the best-selling girl groups in history, there was a time when Mel C tried to leave her Sporty Spice phase behind. 
During an interview with iNews in October 2020, the "Wannabe" hitmaker explained that, in the years following her Spice Girls heyday, she "spent a lot of time" trying to show the world that there was more to her than the pop star persona. "I'm not just Sporty Spice, I'm not just a high-kicking, ponytailed, Adidas tracksuit-wearing pop star, I've got more to me. I think I tried too hard, and I lost myself," she revealed. 
Speaking to the outlet, the singer added that she tried to convince herself that the Sporty Spice phase was over. "I realised I'd been searching all this time externally, but I'm here,'" she added. "I've never gone anywhere. When I'm wearing the tracksuit, I'm me. When I'm running around singing 'Wannabe' and kicking my legs in the air, I'm me. It's a huge part of me and I tried to bury it, I tried to say 'that phase is over.'"
So how does Mel C feel about her Spice Girls past now?
Melanie C now embraces her Sporty Spice persona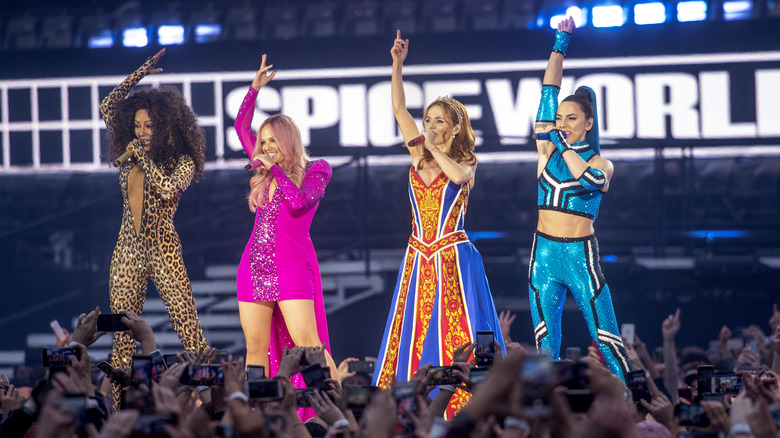 Dave J Hogan/Getty Images
Today, Melanie C embraces the Sporty Spice persona that catapulted her to international superstardom. Speaking to the Evening Standard in 2020, the "2 Become 1" singer explained how she came to the realization during the Spice Girls' 13-date stadium tour in summer 2019. "Those shows were an opportunity to revisit who I was in that world," she said. "I came full circle and realised [sic] that I have to accept every aspect of myself... I actually love being Sporty Spice. It's a huge part of me."
During an interview with Entertainment Tonight in June 2020, the singer discussed the possibility of the Spice Girls reuniting once again for another stadium tour, revealing that she hopes the band will have an opportunity to tour the United States at some point in the future. 
"We talk all the time, we talk about what we'd like to do, any options that we have. We would love to do more shows, we really would," she disclosed. "Obviously, [this year] has gone nuts and no one knows what's gonna happen with shows, for now... I would love to do Spice Girls shows in the U.S., in South America, in Southeast Asia, and get into Australia finally. All those places we never got to, as well as the U.S., because I love to be there."