Tyra Banks Speaks Out On The DWTS Results Mix-Up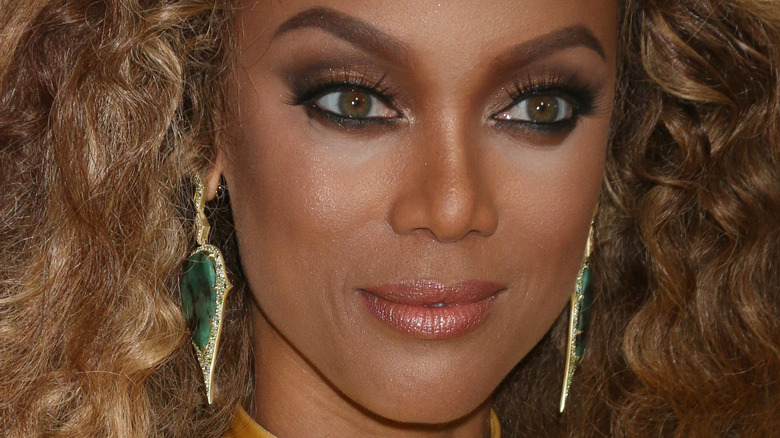 Kathy Hutchins/Shutterstock
"Dancing With The Stars" fans were shocked in 2020 when the show announced that longtime host Tom Bergeron and his co-host Erin Andrews had been given the boot. The pair was a staple on the reality TV dance competition, and the firing appeared to come without warning. ABC announced that the hosts were parting ways with "DWTS," and that former supermodel and "America's Next Top Model" host Tyra Banks would be taking their place. While some fans were outraged, the network stood behind the decision, revealing it was necessary to shake things up after nearly 28 seasons on air, as noted by TV Line.
A few weeks into Banks' hosting duties, the show's executive producer, Andrew Llinares, spoke out in favor of the hosting change. "Any show that has been on like this for many, many seasons needs to continue to evolve," Llinares said, per the outlet. "It was about making the show feel fresh, feel new, maybe make it reach out to a new audience," he added, noting that he did not want to alienate longtime viewers. "There's a real danger, when a show's been on for a long time, that the audience almost gets bored of the rhythm of it. It's changed the rhythm of the show in a really exciting way [to have Banks hosting solo]. Tyra's doing an amazing, amazing job."
However, Banks' first season as host wasn't without its complications.
Tyra Banks says she's not to blame for 'DWTS' mishap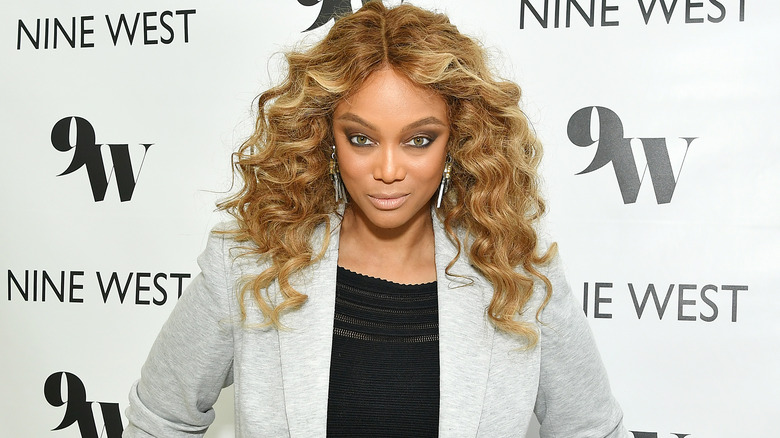 Amy Sussman/Getty Images
During Tyra Banks' first season hosting "Dancing With The Stars," controversy erupted when she announced the wrong names during an elimination ceremony, as noted by Us Weekly. Moments after the mishap, the model cleared up the confusion by announcing the correct names and pushing forward during the live results show. Banks went on to say that things like that sometimes happen during live television, and moved on. Now, Banks is reflecting on the incident and isn't afraid to show her true feelings on the matter.
"I mean, people see my face. They don't know there's things in my ears, and there's directors and things, people saying stuff to me. And so ... the world sees me. They don't understand that there's a whole thing going on," she said about the incident in August at the Television Critics Association press tour, per Us Weekly. The model and host continued, "The world is angry at the talent. But there's a whole control room and things happening and craziness going on ... But it is what it is. We are a team. And sometimes you have to take darts for the team, and I took them. And will continue to take them. ... I was blamed for it, and it wasn't me. And I think that's very important to say."
Banks said she's moved on from the error and is ready to host Season 30 of "Dancing With The Stars," which premieres on September 20 on ABC.