Cedric The Entertainer's Emmys Jab At Nicki Minaj Has Twitter In An Uproar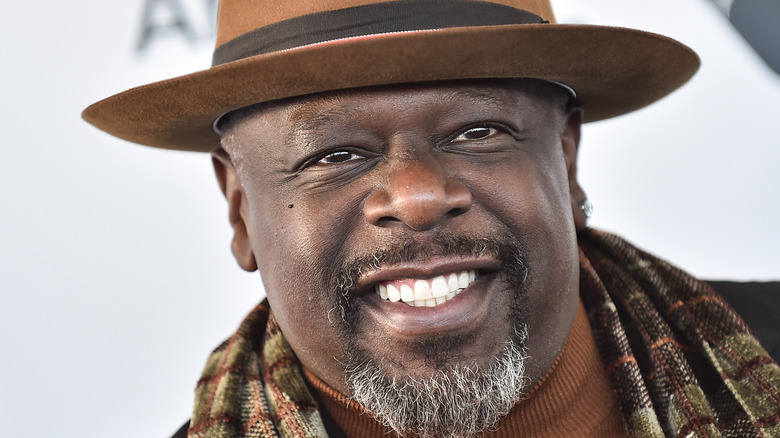 DFree/Shutterstock
The red carpet's been rolled out again for this year's Emmy Awards, bringing the biggest names in television to the Microsoft Theater in Los Angeles. After a quick glance at glorious ensembles from Anya Taylor-Joy and of course, Billy Porter, the evening began with a song and tribute to diversity in television from host and comedian Cedric the Entertainer.
In an interview with The New York Times, Cedric had said that he wanted this year's Emmy awards to feel more inclusive. "I don't want that Oscars feel," he said. He opened with the song "Just a Friend" by Biz Markie, along with some help from Rita Wilson, LL Cool J, and Lil Dicky.
But then he got right to the moment we'd all been waiting for: the jokes, many of which were about quarantine and the vaccine. Nicki Minaj, who was criticized for spreading false information about the vaccine recently, was the butt of one of them.
Cedric the Entertainer joked about Nicki Minaj's now infamous tweet about her cousin's friend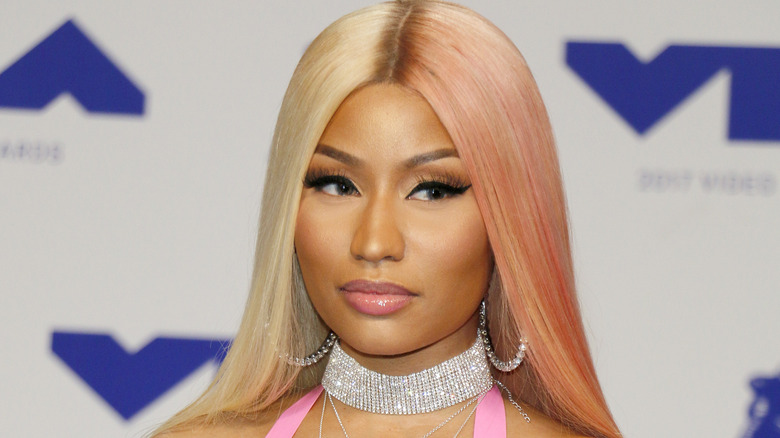 Tinseltown/Shutterstock
Cedric the Entertainer acknowledged the large crowd that had gathered for the Emmy Awards, saying that this year's ceremony wasn't going to be "Emmy's Lite." He talked about the show's precautions, "We all had to get vaxxed to come here ... I got vaxxed. I did not have a reaction like Nicki Minaj's cousin's friend, okay? I got Pfizer because I'm bougie. Pfizer, that's the Neiman Marcus of vaccines, Moderna? That's Macy's. Johnson & Johnson, that's TJ Maxx, of course" (via The Dipp).
The dig at Nicki Minaj was in reference to a tweet she'd made about how her "cousin in Trinidad won't get the vaccine cuz his friend got it & became impotent. His testicles became swollen. His friend was weeks away from getting married, now the girl called off the wedding." Minaj's week-old tweet would've been a quick addition to Cedric's opening, causing an uproar on Twitter. 
One tweeted, "Not Cedric the Entertainer joking about Nicki." 
Another said, "Omg he's hilarious. He had me in tears" (via Twitter).