Cedric The Entertainer Had Emmys Viewers Talking For All The Wrong Reasons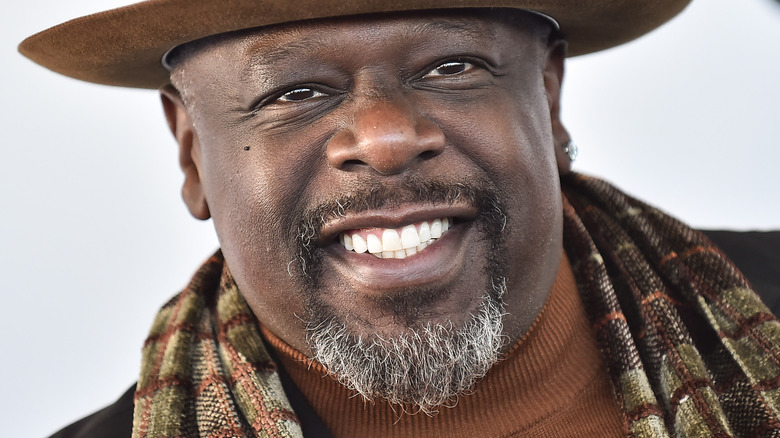 DFree/Shutterstock
The 2021 Emmy Awards took place live and in person. And just like any televised events, there are bound to be a couple hitches that throw a wrench into things. The evening's host, Cedric The Entertainer, likely knows a thing or two about that. He did his best to keep the audience inside L.A. Live and those following along from home entertained with a series of skits and some clever jokes.
He opened the show with a musical number with a little help from the likes of Billy Porter, LL Cool J, Rita Wilson, Dave "Lil Dicky" Burd, Anthony Anderson, Tracee Ellis Ross, and Mj Rodriguez (via Deadline). Then he threw some shade at rapper Nicki Minaj who went viral after expressing vaccine hesitancy and mentioning a cousin's friend who was left with enlarged testicles after getting a dose of the vaccine. Those were television gold. However, they weren't all winners.
One of Cedric The Entertainer's jokes had Twitter users rolling their eyes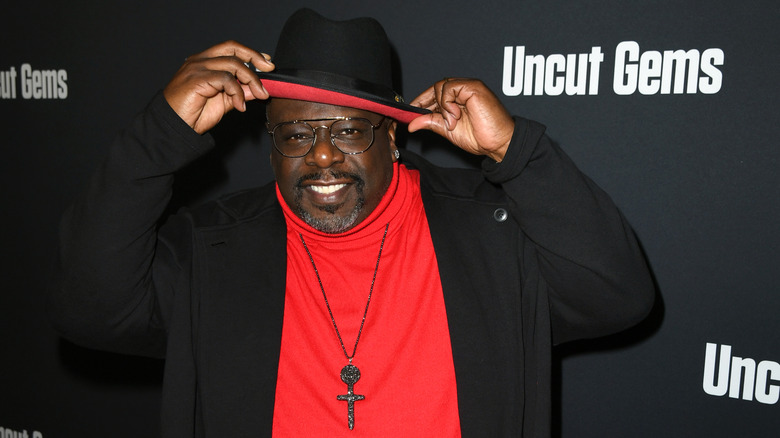 Kevin Winter/Getty Images
Cedric The Entertainer landed a bit of a dud when he chose to parody fly-gate from the 2020 Vice Presidential debate. During the debate, former Vice President Mike Pence went viral when a fly landed on his head and took up residency in his hair. The skit in question saw Cedric release a fly from a container. The fly delivered a couple jokes; however, it didn't totally land with the audience.
Twitter noted that it wasn't anywhere near a timely parody. USA Today reporter Erik Hall ripped Cedric The Entertainer for the dated jokes. "Give the #Emmys winners more time to speak & get rid of these," he tweeted. Another retweeted a video of someone crying and begging for peace. "Please just give us a break," the video says (via Twitter). Another user particularly took issue with the "All Flies Matter" joke (via Twitter). Someone else dubbed the joke at least "2 years old" (via Twitter). Clearly it was out of date.
Although the gag didn't seem to totally land, comedian Kevin T. Porter seemingly took credit for it (via Twitter). But hey, they can't all be winners, right?