Why Kat Von D Is Supporting Paris Hilton's Call To Close Down The Boarding School She Attended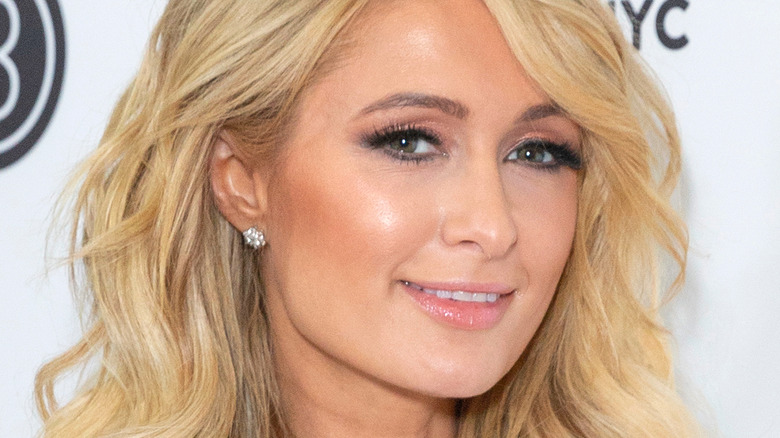 Ron Adar/Shutterstock
Paris Hilton shocked the world when she revealed the extent of the abuse she suffered while attending a super strict boarding school in Utah. As The Guardian reported, the socialite made the allegations in her YouTube documentary, "This is Paris," which was also the first time Hilton acknowledged she'd been playing a character all these years, baby voice and all. 
Provo Canyon, the school in question, claimed in a statement posted to its website that they've been under different ownership since 2000 and therefore couldn't comment on anything that may have occurred beforehand. School officials also noted, "We are committed to providing high-quality care to youth with special, and often complex, emotional, behavioral, and psychiatric needs," according to the outlet. 
The Guardian reports that the heiress' parents enrolled her at the school when she was 17 to curb her rebellious streak. Hilton spent just under a year at Provo Canyon and allegedly endured mental and physical abuse from the staff during that time. According to the outlet, she alleges that the staff would monitor her showers, force various pills down her throat, and keep her in solitary confinement without any clothes. Following the harrowing experience, Hilton said she suffered from nightmares and insomnia for years as a result of the trauma. 
After going public with her accusations, Hilton is calling for Provo Canyon to close for good, and Kat Von D is right behind her. 
If you or someone you know is struggling with mental health, please contact the Crisis Text Line by texting HOME to 741741, call the National Alliance on Mental Illness helpline at 1-800-950-NAMI (6264), or visit the National Institute of Mental Health website.
Kat Von D also attended Provo Canyon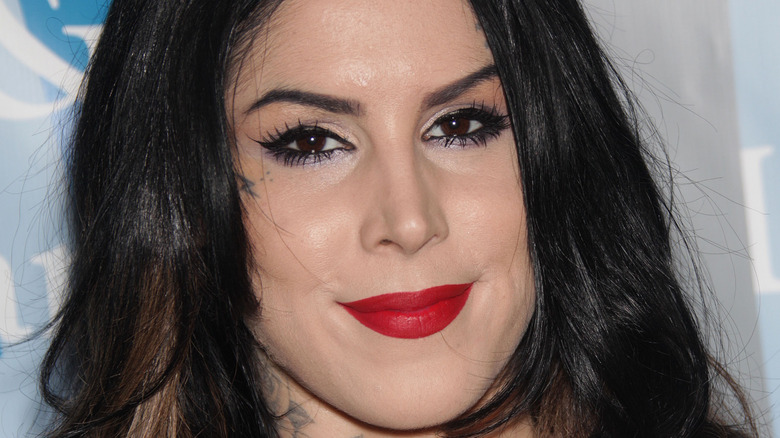 DFree/Shutterstock
Tattoo artist and former reality star Kat Von D has joined Paris Hilton's fight to close down the controversial youth residential treatment center, Provo Canyon. In a solemn video posted to her Instagram, the famed tattoo artist shared how she'd endured "the most traumatic six months of my life" at the boarding school. Von D revealed that, among other incidents, she was falsely told by a counselor at the school that she'd contracted HIV. As a result of her experience, Von D ultimately left the facility "with major PTSD and other traumas due to the unregulated, unethical and abusive protocols of this 'school'." The "L.A. Ink" star even noted that her time at Provo Canyon may have spurred her subsequent issues with drugs and alcohol. 
Acknowledging how proud and grateful she is for her sobriety, Von D admitted that, after watching "This is Paris," she realized she still has "some stuff to work through." As a young teen, the tattoo artist dropped out of high school and got involved in the Los Angeles tattoo scene, which worried her parents, according to the video. They sent her to Provo Canyon in an effort to set her straight, but Von D doesn't blame them for doing so, admitting her folks "were wildly misguided and told something like this would be a solution." 
Hilton started a Change.org petition for the school to be shut down and Von D let her know she's 100% behind the move in her impactful video. 
If you or anyone you know is struggling with addiction issues, help is available. Visit the Substance Abuse and Mental Health Services Administration website or contact SAMHSA's National Helpline at 1-800-662-HELP (4357).