How Tyra Banks Avoided Struggling On The DWTS Stage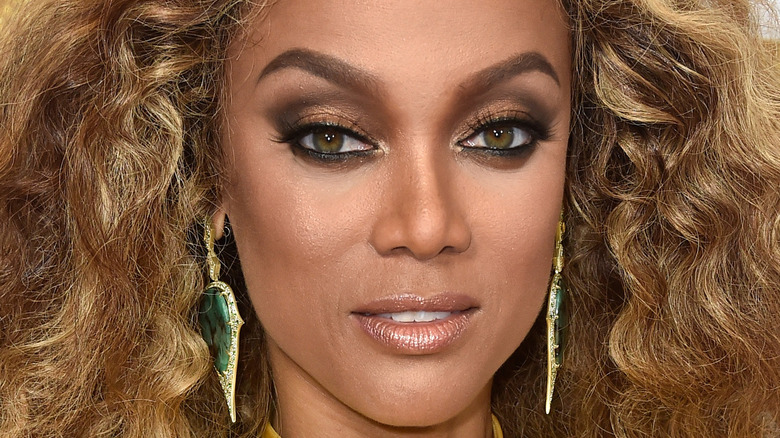 Frazer Harrison/Getty Images
Back in 2020, model and television personality Tyra Banks was announced as the new host of "Dancing With the Stars," replacing Tom Bergeron who had departed the long-running reality competition after season 28. However, despite her many years of TV experience fronting the likes of "America's Next Top Model," Banks found one aspect of her "DWTS" gig particularly uncomfortable (via Showbiz Cheat Sheet).
Speaking to Us Weekly in November 2020, the former "ANTM" star opened up about her time on the hit ABC show, revealing that switching out her high heels for sneakers made hosting "Dancing With the Stars" a much more pleasurable experience. 
"If you rewatch episodes, there are some shows where I'm having more fun, and it's because I have on sneakers under my dress." She continued, "And that's 100 percent true. When I have on sneakers under my dress, I feel more free. When I'm not [in sneakers, I'm struggling] in my high heels."
Tyra Banks commented on her Dancing With the Stars gaffe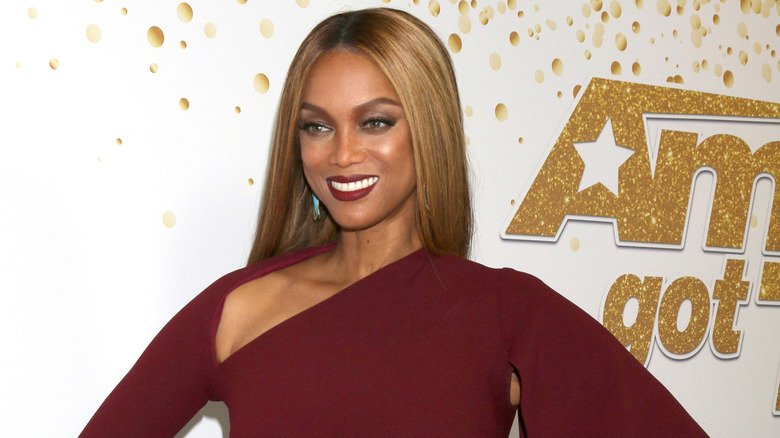 Kathy Hutchins/Shutterstock
Shedding more light on her "Dancing With the Stars" wardrobe, Banks added that wearing sneakers made it easier for her to navigate the set and focus properly on the all-important live hosting duties. "When I'm not [in sneakers I'm struggling] in my high heels," she added.
During her interview with Us Weekly, Banks also revealed how she was relieved that she managed to make it through the live broadcasts without falling over, and recalled one slippery moment on the 'DWTS" set. 
"You have no idea the slipping and sliding, particularly this episode because my train was long underneath ... There was a lot of tulle under my foot and I had like a slip and caught myself." She continued, "During that break, I yelled for the stylist to come out and he cut feet upon feet of tulle off of me, so that at the very end when I'm announcing who the winner is, I did not fall."
Per The Daily Mail, Banks was confirmed to be returning as "Dancing With the Stars" host in July 2021, despite an on-air gaffe during the previous season that saw the model announce the wrong bottom two during a live show. Addressing the flub at a Television Critics Association panel, Banks commented, "I think what did happen last year, I was blamed for it, and it wasn't me ... And I think that's very important to say."