Here's What The September 20 Full Moon Means For Water Signs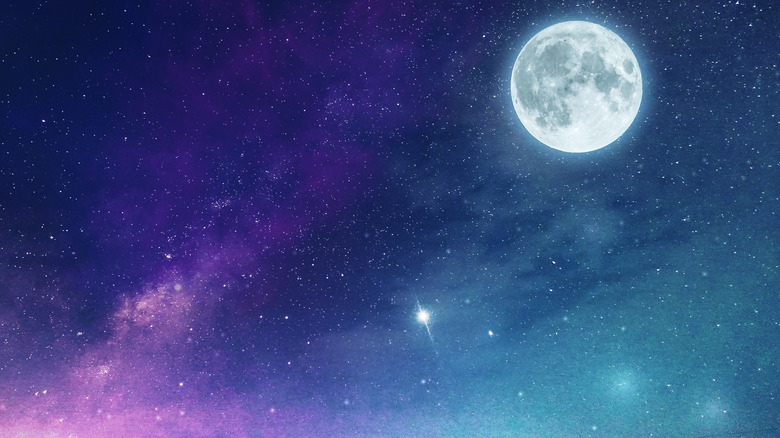 SIVStockStudio/Shutterstock
September's full moon will fall on the 20th of the month in the sign of Pisces. The lunar event is called the Harvest Moon and is the unofficial start to the fall season (via Almanac). This month, many members of the zodiac will find themselves feeling more thoughtful, emotional, and whimsical as the seasons begin to change. "Under the full moon in Pisces, it'll be easier to put on rose-colored glasses, get lost in our daydreams, and chase after whatever our heart is yearning for," astrologer MaKayla McRae told Bustle.
Meanwhile, famed astrologers The Astro Twins, claim that the full moon is the perfect time to listen to your gut when making decisions. "There's only one thing to do under this full moon: surrender to the universe's divine wisdom. These prophecies probably won't make sense on paper, but do they make your soul sing? Tune in. Under these esoteric moonbeams, your intuition is the most potent voice in the chorus," the Astro Twins wrote for Mind Body Green.
While the full moon is sure to bring a lot of changes to all, those born under a water sign such as Cancer, Scorpio, and Pisces will find themselves feeling the impact of the event.
The full moon on September 20 will be emotional for water signs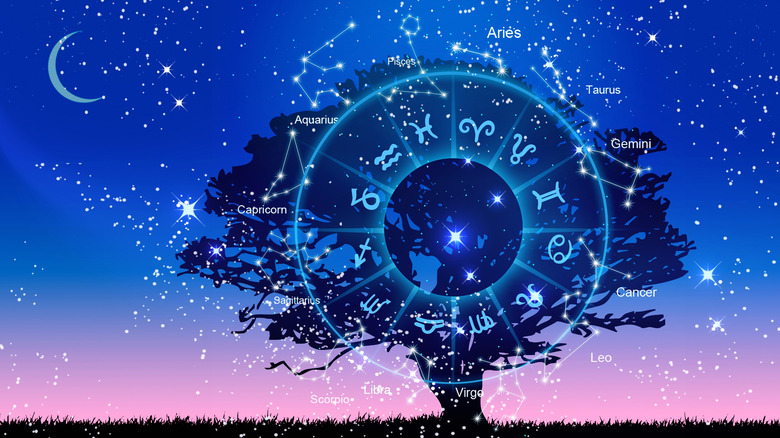 Billion Photos/Shutterstock
According to Vogue, the full moon on September 20 will find Cancers (born between June 21 and July 22) feeling overwhelmed by the mounting pressure in their lives and the current state of the world. However, don't let the news put you in a bad headspace. Instead, try to meditate, do some yoga, or do something to clear the toxicity from your mind as you look to leave the bad vibes behind and start a new season with a fresh, positive mindset.
For Scorpios (born between October 23 and November 21), the event will impact your creativity, as well as your romantic side. The full moon will also help your find clarity in your relationships. The emotions you feel in the coming days should be beneficial in deciding whether to take your relationship to the next level or call it quits for good.
Finally, Pisces (born between February 19 and March 20) will reportedly find themselves dealing with an influx of raw emotion to end the month. The full moon will bring a lot of feelings to the surface, which will help you be able to gain closure and perspective as you look to unload all of the issues you've been carrying around and get rid of the baggage as you free yourself from the stress of the past.
It looks like September's full moon will be an intense one for water signs. However, you'll likely be better off after dealing with the emotions that lunar event brings into your life.