Here's What The September 20 Full Moon Means For Fire Signs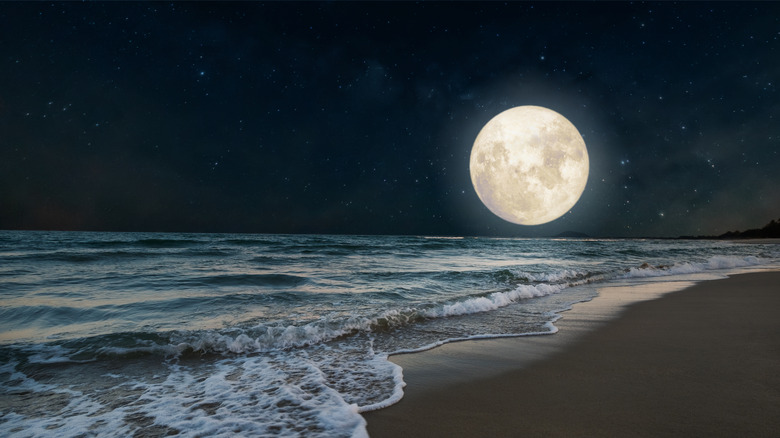 jakkapan/Shutterstock
The full moon on September 20, 2021 will seemingly send many zodiac signs on an emotional rollercoaster. The event, which is called the Harvest Moon, helps transition those in the Northern Hemisphere from summer to fall and will fall under the sign of Pisces. "This Neptunian-guided moon is all about compassion and empathy — and that starts right where you are," astrologers The Astro Twins told Mind Body Green. "When you stop to think about who you might have been blaming and shaming, don't forget to assess how you've been treating yourself. Self-deprecation prevents us from reaching our goals by putting us into a perpetual state of inhibition. On the other hand, self-kindness and self-compassion lead to greater life satisfaction and deeper connection," they added.
For those born under a fire sign like Aries, Leo, and Sagittarius, September's full moon will prove to be a time to gain perspective, closure, and clarity in many situations that you've been facing in your life. The event may also set some big things in motion when it comes to aspects of romance and your career.
Fire signs will be looking for changes during the full moon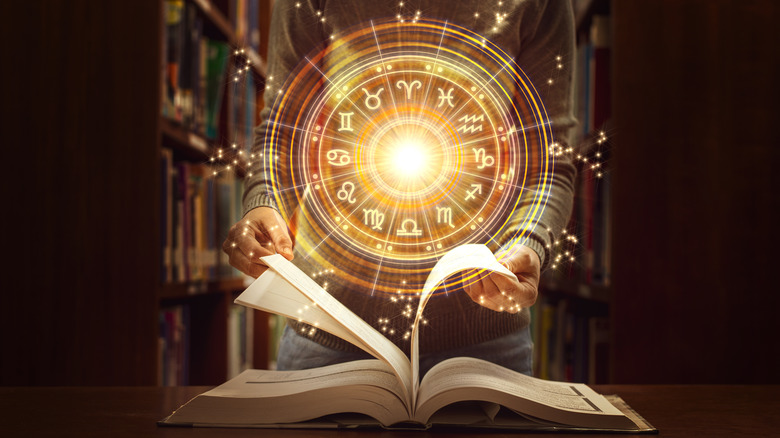 Thanumporn Thongkongkaew/Shutterstock
Vogue notes that Aries (born between March 21 and April 19) may want to focus on self-care during the full moon on September 20, 2021. As the seasons change, Aries should look to create a warm, cozy space at home while relaxing and recharging. If you can manage to decompress, you may also unlock your creativity, which could benefit you in your work and personal life.
For Leo (born between July 23 and August 22), the full moon may have you feeling motivated to make a tough decision and get rid of something that is important to you but no longer suits you. This could ring true in your relationships, especially a romance. You may find that your emotions are at an all-time high, but trust your instincts and do what feels right.
In addition, Sagittarius (born between November 22 and December 21) could finally get closure and see the end of something that has been weighing them down. This could mean that you finally find your dream home, complete that big project at work, or resolve a conflict with a friend or family member. Let your emotions out as you end the issues that have been haunting you. Once you release the stress of the situation, you'll be able to heal and bring in good vibes.
It seems that fire signs may be dealing with some heavy situations during the full moon on September 20. However, it appears that better days are on the horizon following the emotional lunar event.