Royal Expert Thinks Prince George Will Have A Very Different School Experience Than His Dad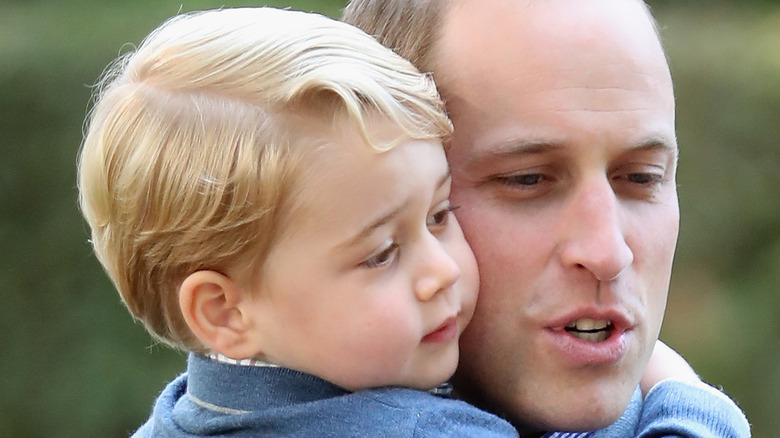 Chris Jackson/Getty Images
The subject of Prince George's schooling continues to crop up, and will likely remain a talking point until the little fellow is shipped off to university. Us Weekly reported in July 2021 that George's parents, Prince William and Kate Middleton, had yet to decide on whether he should follow in their footsteps and attend boarding school. A source close to the couple confirmed, "Kate and William are open to sending George to boarding school in the future and have already checked out a few, but they feel 8 is a little young and want to wait until he's slightly older." Likewise, the insider clarified, "George going to school is a decision the Cambridges will make as a family. They'd never force George to go unless he wants to and they feel it's right." 
The pint-sized prince does think boarding school sounds "super fun," though, after hearing lots of stories from his parents' time there. Moving away doesn't bother the little boy either, but it's worth noting he's quite settled at local day school St Thomas' Battersea, where George isn't technically known as a prince (via Express). He started there in 2017 and has reportedly since become "one of the most popular boys in the class." Princess Charlotte, meanwhile, joined St. Thomas' in 2019 while their younger sibling, Prince Louis, is expected to follow suit when the time comes. However, new reports suggest boarding school is less likely to be an option for George, as his parents pave their own way. 
Prince William thinks day boarding will suffice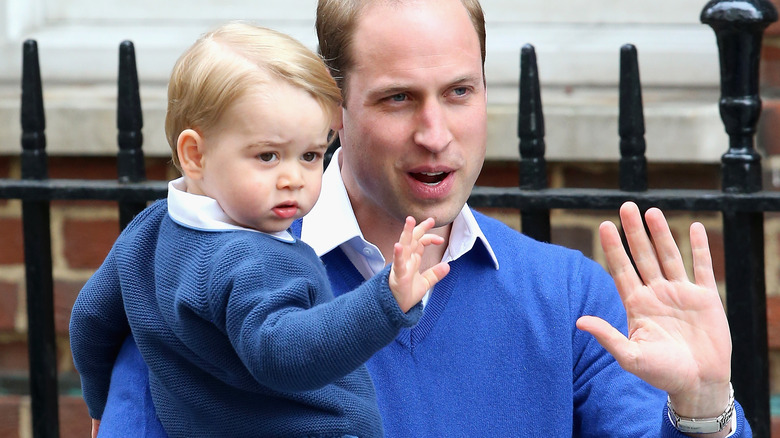 Chris Jackson/Getty Images
Although his father, Prince William, boarded at the fancy Ludgrove School, in Berkshire, from the age of 8, according to a royal expert he's not eager for his children to do so. Author Duncan Larcombe argued William is adamant his kids won't be "packed off to boarding school" like he was. If eldest child Prince George does attend boarding school, it will only be as a day boarder. Larcombe explained to OK!, "Eton for William and Harry wasn't an unhappy time, apart from the fact it was when their mother died, which means William doesn't blame the school or the experience of boarding" but he's not aiming to board the kids full time. Moreover, William and Kate may be eyeing a move to Berkshire, rather than remaining in Kensington Palace, in London.
Berkshire would put them closer to the queen, who's been staying in Windsor Castle since the beginning of the COVID-19 pandemic, as per Express. A source even told Vanity Fair,  "William and Kate are very seriously considering a move to Windsor, and it has been discussed with the queen. There are options at Windsor Castle, which is vast, and being close to the Queen, who is 95, makes sense to the family." 
The Cambridges reportedly feel "very overlooked" at Kensington Palace and, although they're eager for it to remain their London base, commuting between the two wouldn't be a big deal. Overall, William and Kate "prefer being in the countryside."