Meredith Vieira Shares Her Favorite Memory Of Regis Philbin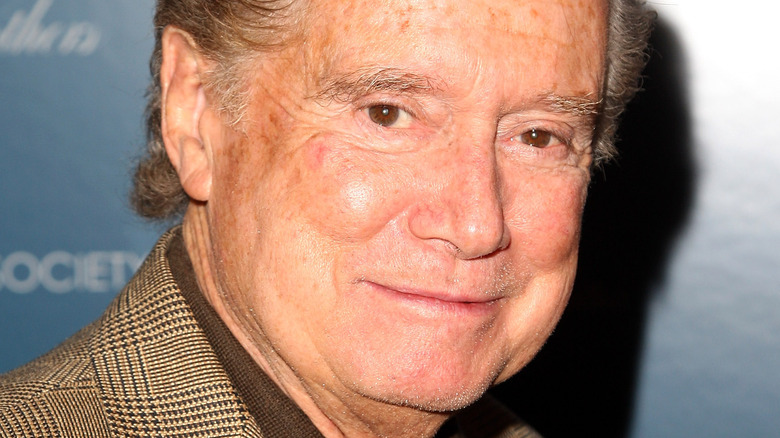 Stephen Lovekin/Getty Images
When Regis Philbin passed away at the age of 88, the world lost one of its most notable television personalities (via The New York Times). Philbin, who was best known for his work on "Live! With Regis and Kathie Lee" and later "Live! With Regis and Kelly," was a trusted and beloved figure for many.
The talk show host got his start in the entertainment industry in the early '60s as a sportscaster and news anchor before landing his own eponymous gig, "The Regis Philbin Show." From there, his notoriety grew when he joined "The Joey Bishop Show" and later "The Morning Show," according to the outlet. The father of four was so dedicated to his craft that he even holds the Guinness Book of World Record's designation for the most hours on camera (via Vanity Fair).
After Philbin passed away, there was an outpouring of grief from friends, fans, and colleagues alike. "REGIS. There will never be another," his former co-host Kathie Lee Gifford said on Twitter. David Letterman also took to Twitter to pay tribute to his friend and colleague. "Regis is in the same category as Carson. Superlative," he wrote, according to People. "He was on our show a million times, always the best guest we ever had, charming, lovable, and could take a punch. When he retired I lost interest in television. I love him."
Regis Philbin supported Meredith Vieira throughout her career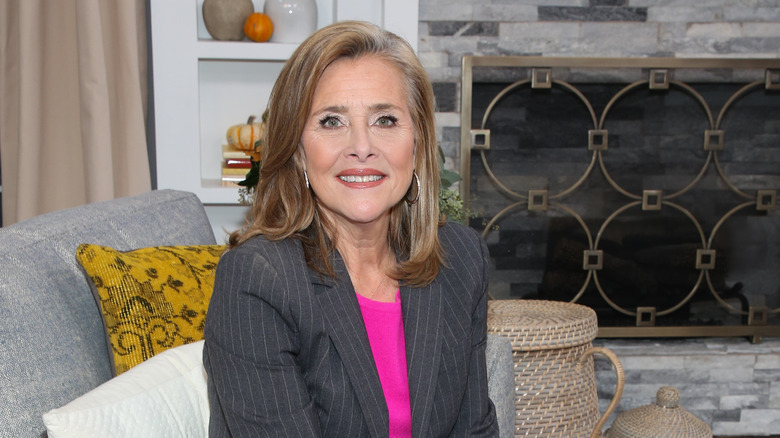 Paul Archuleta/Getty Images
Meredith Vieira had a slightly different path to television fame, having gotten her start behind the camera in the world of journalism (via The New York Times). When Vieira made the jump to the silver screen, she did so on "60 Minutes" before transitioning to less hard-hitting programs like "The View."
The TV world can be a difficult place to work, particularly when you're first starting out. Even a small bit of support can make a huge difference, and after Regis Philbin's passing, Vieira didn't hesitate to share the example that her mentor set throughout his career (via Closer Weekly). The former TV show host "never got on some high horse about anything," Vieira said. He "loved to poke fun at himself" and lift up others around him, something not common for someone with as much star power as he had. When Vieira took over for him on "Who Wants to Be a Millionaire?," Philbin didn't hesitate to encourage her.
"He said, 'You're going to be great, kid. Just be yourself,'" Vieira revealed. "And that was the most genuine thing he could have said because he was basically allowing me to get out from behind his shadow and just be me. That was very liberating and I'm sure he knew that."
While we may have lost Regis Philbin, the impact he had on those around him will stay with us for years to come.