Nicole Kidman Reveals Her Secret Lifestyle Habits That Keep Her Looking Beautiful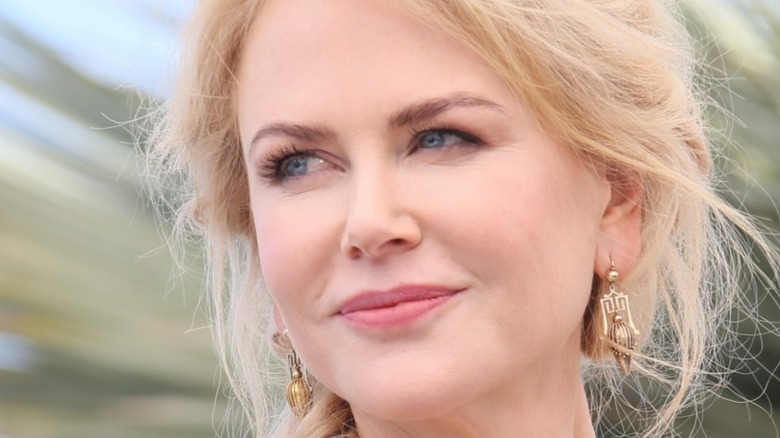 Denis Makarenko/Shutterstock
When you don't feel your best, it trickles down in ways you least expect. You know that having healthier eating and exercise habits would improve different areas of your life, but knowing isn't an automatic fix and doesn't make them any easier to commit to. We know this struggle well. People tell you that a healthier lifestyle is the be all, end all, but what they don't tell you is how to effectively practice this without feeling as if you're uprooting your entire life. A healthy lifestyle is a mindset — it's more than just following the latest diet, constantly hitting the gym, and then repeating this cycle all over again. 
When it comes to healthy eating habits, Nicole Kidman prioritizes balance and flexibility. In 2013, the Academy award-winning actress (via Oscars) told Women's Health that instead of cutting out her favorite foods completely, she takes a more realistic approach. Instead, she eats them in moderation, while also incorporating healthy foods and exercise into her daily routine. Healthline supports this idea of paying attention to your body's needs and prioritizing what works for you and makes you feel good. 
Through exercise, healthy eating and meditation, Nicole Kidman makes both her physical and mental health a priority. She's also a firm believer in skin health and it shows in her glowing, youthful appearance and overall outlook.
The lifestyle habits that keep Nicole Kidman looking youthful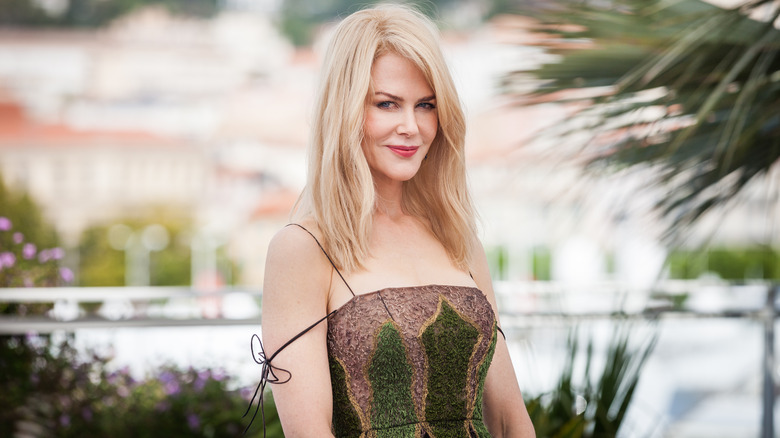 taniavolobueva/Shutterstock
Nicole Kidman revealed her anti-aging secrets, and we're taking notes. Per Longevity, the two-time Emmy award-winning actress turns to natural ingredients. Her diet includes organic fruits, vegetables and heart healthy fish. In a May 2017 interview with Food & Wine, she waxed poetic about her love of seafood and shared that "A fresh seafood platter with Sydney rock oysters, tiger prawns, mudcrab and lobster" was her absolute favorite. Food blog Dish on Fish reports that the antioxidants in fish helps rid your body of toxins, and vitamin B2 specifically reduces the appearance of wrinkles.
Kidman is also very protective of her skin, and never leaves her house without sunscreen. The "Nine Perfect Strangers" star told The Sunday Morning Herald that having skin cancer greatly influenced how she views skin care, sharing, "I've had skin cancer; do I wish I'd been more careful with the sun? Yes, to all those things. But am I grateful to be around? Oh, yeah. And am I willing to share my knowledge, what I've learnt along the way? Absolutely."
Though she takes skin care very seriously, the "Big Little Lies" star doesn't spend more than five minutes on her routine and relies on products that provide maximum hydration and coverage, per InStyle. She swears by Seratopical Radiant Glow Facial Oil and Cancer Council Sunscreen. Kidman's overall approach to her health and skin care makes her skin glow from the inside out.