RuPaul Shares His Secret Fake Eyelashes Hack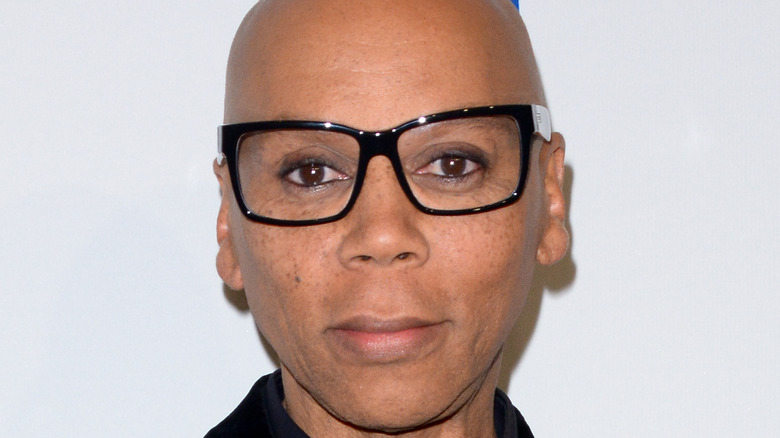 Debby Wong/Shutterstock
Record breaking Emmy winner RuPaul is a fashion and beauty icon. His ability to transform from a dapper man into a beautiful drag queen makes his fashion and beauty tips that much more interesting. Now helping form the careers of the upcoming batch of drag queen superstars on "RuPaul's Drag Race," RuPaul has been an inspiration for many regardless of gender identity. Even those assigned women at birth are following fashion and beauty tips from the queens of "RuPaul's Drag Race," (per Cosmopolitan).
While many queens have gained fame and notoriety from "RuPaul's Drag Race," nothing beats the original queen, RuPaul. According to Haute Spotter, Ru's list of beauty tips is so long he wrote a book about them. His book, "Workin' It," hit shelves in 2010 and has become a beauty bible. In the book, RuPaul advises on everything from how to dress different body types to how to build confidence, but it's his advice on how to successfully put on fake eyelashes that hits it out of the park.
RuPaul's hack will change your glam routine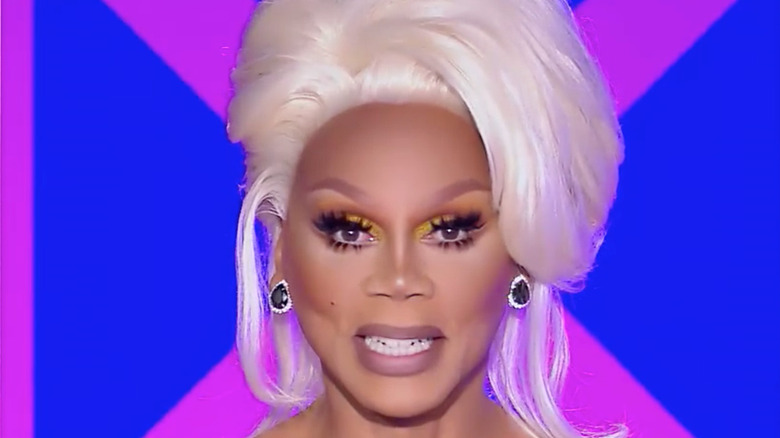 Producers Guild Of America/Getty Images
Putting on fake eyelashes is not as easy as it looks. You have to glue them onto your eye, which can be a pain, while also dealing with different sizes. If you hate the hassle of putting on eyelashes, RuPaul has the perfect hack for you. Gone are the days of gluing on lashes that are far too big for your face. Just take this advice from an experienced professional, the queen of drag.
According to StyleCaster, RuPaul revealed his secret on an episode of "The Rachael Ray Show." He advised that instead of gluing on one giant lash, try cutting it up. "If you clip them into four different pieces it makes it easier to apply the lashes. Most people can't put the whole strip on at once. Sometimes it's hard to do one strip at once."
Cosmopolitan backed up this advice. When you think about it, no two eyes are the same. Cutting up the lash before applying it allows you to tailor the falsie to your own eye. Gone are the days of wonky eyelash application, thanks to RuPaul!