How Miranda Lambert Is Learning To Be A Better LGBTQ Ally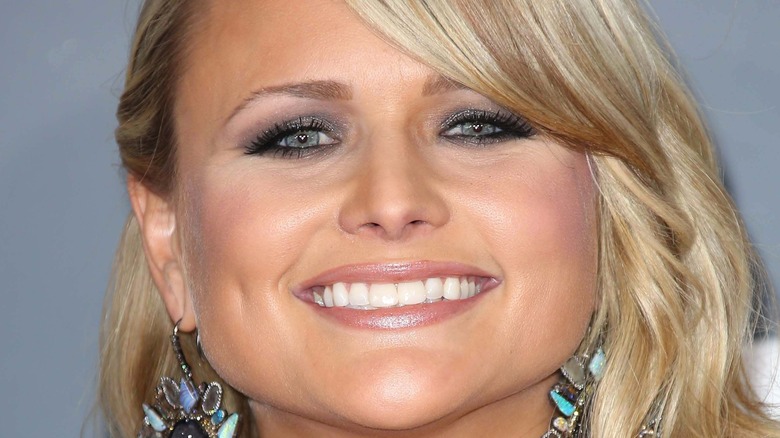 s_bukley/Shutterstock
Last month, Miranda Lambert released the music video for "Tequila Does (Telemitry Remix)," a remix of her 2019 hit, "Tequila Does." Lambert revealed that her brother Luke inspired her to recreate the song.
"I was a little nervous because I had never done anything like that, so I sent it to my brother Luke, his husband Marc, and all of their friends, because that is their vibe," the singer told GLAAD (via Taste of Country). "They are dancers. They go to the club ... I'm like, 'How is this? Tell me the honest truth because if you hate it, it goes away forever.'"
The Grammy-winning artist revealed that Luke's reaction to the song gave her the "confidence" to release the track. The result being a tequila-filled music video featuring appearances from Lambert's husband, Brendan McLoughlin, Luke, Marc, and an array of their friends who are also members of the LGBTQ+ community. For Lambert, the video symbolizes her brother's growth.
"We have come a long way from him struggling and figuring that out to now being in this video with me." She said (via CMT). "It's been a really cool sibling bonding for us, and for our family. It's not an easy road all of the time, so this whole process of being with Luke and all of his friends, they come to my shows, and they teach me a lot."
Lambert's relationship with Luke has challenged her musically and encouraged her to use her platform to promote LGBTQ+ acceptance.
Miranda Lambert turns to her brother for help as an ally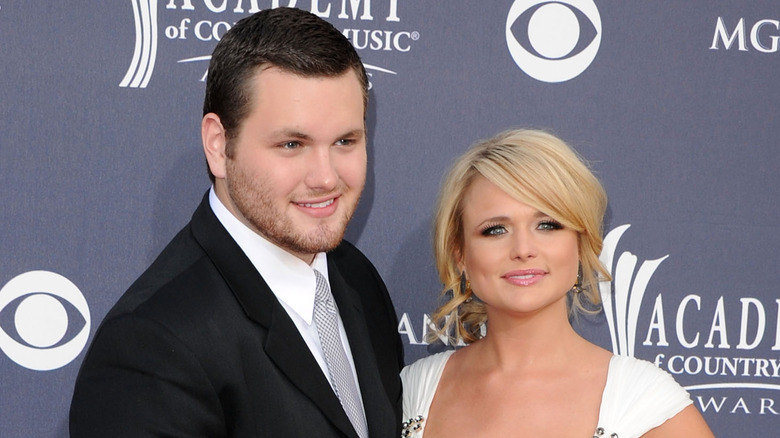 Jason Merritt/term/Getty Images
In 2019, Miranda Lambert and her husband, Brendan McLoughlin, accompanied her brother Luke and is husband, Marc, to WorldPride in New York City. In an interview with Pride Source, Lambert describes the emotional experience as "the happiest day." The country singer posted pictures of the pair throughout the day, captioning the posts with the hashtags "ally" and "family."
"It was so special, and when he was giving me permission to post about it, we both cried because it was such a big moment," Lambert tells Pride Source. "I see now, talking about it, why it's a big moment for other people, because it was a big moment for us too. So I'm just glad that he was OK with that, and we could share that moment and be supportive of each other no matter what we're doing or who we are."
Moving forward, Lambert has said that she will openly use her platform to advocate for the LGBTQ+ community, turning to Luke for guidance.
"I always call my brother because I want to make sure I say the right things," Lambert says (via Hollywood Life). "I know I am uneducated, but I am full of love. Being in a family where I am surrounded by LGBTQ people, it has me learning and me figuring out how I can be a part of the change and be part of the community and still be the same person I have been as an artist for 20 years."