How Kerry Kennedy Is Related To Maria Shriver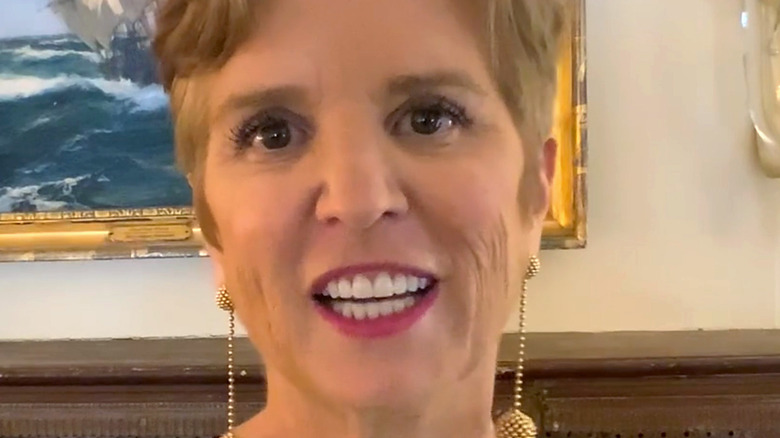 2020 Robert F. Kennedy Ripple Of Hope Award Gala/Getty Images
The Kennedy family is a bonafide American dynasty that has only grown and grown with each generation. The family has been through unthinkable tragedies together, but also enjoy a close-knit bond that has helped them find light in dark times. 
There are so many members of the Kennedy family that it can be hard to keep track of who's who and who is connected to whom. Two members of the family many people don't realize are related are Kerry Kennedy and Maria Shriver. The two women are cousins, though they're often not thought of in the same universe. One is a lawyer and human right activist. The other is a journalist and the former first lady of California. While they may have different ways of doing so, both women work hard to continue the storied legacy of their famous family.
Kerry was born Mary Kerry Kennedy to Robert F. Kennedy and Ethel Skakel. She was the seventh of the 11 children (per The Sun). Kerry would grow up to continue her father's dedication to his faith, as well as his ambitious advocacy for human rights. She became increasingly famous after her 15-year marriage to Andrew Cuomo, which marked the joining of two high-profile political families. Interestingly, Shriver was among the family members who gave a reading at the nuptials (via The Los Angeles Times). The two share three daughters — twins Mariah and Cara and the youngest, Michaela (per Oprah Daily).
Kerry's father and Maria's mother were siblings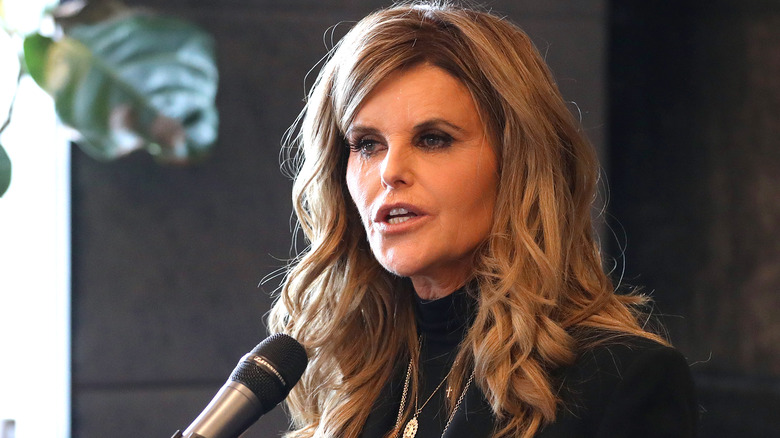 Cindy Ord/Getty Images
Maria Shriver is the daughter of politician Robert Sargent Shriver and activist Eunice Kennedy Shriver, sister to Kerry Kennedy's father, Robert F. Kennedy. Like her cousin Kerry Kennedy, Maria's marriage also raised her profile. In 1986, Maria married "The Terminator" star Arnold Schwarzenegger (via Us Weekly). Years later, the two would come together as a political power couple when Arnold became Governor of California.
Similarly to Kerry, Maria was driven in her career by her desire to take her Kennedy values forward without being entrenched by all the complications with the name. "All those commas — the daughter of, the girlfriend of, the granddaughter of, the niece of — I hate them! What absolutely drives me is to be considered as somebody outside the commas, somebody considered for her work alone," she told Vanity Fair in 1986. This brought her to her pursuit of journalism, a field she continues to thrive in to this day.